Holy Grill
Calgary has lots of hip spots to eat and I mean a lot!! We like our food here and we most certainly like our burgers!! Who doesn't like a great burger??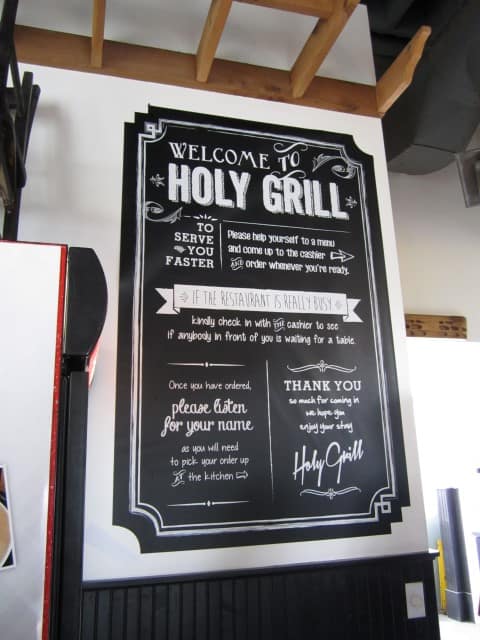 My girlfriend Colleen invited me to try out a place that she was dieing to sink her teeth into!! A very small eclectic burger joint in the beltline at 827 10th Ave. SW Calgary called Holy Grill. We arrived early, this is a must!! There are very few tables!! You check out the menu at the counter, order and they give you one of those thing-a-ma-jigs that goes off when your lunch is ready. We snuck a table right away with our drinks. Soon the place was packed with a line coming down around the tables and out the door. Standing room only. Hmmm, this is a good sign that the burgers are good here!!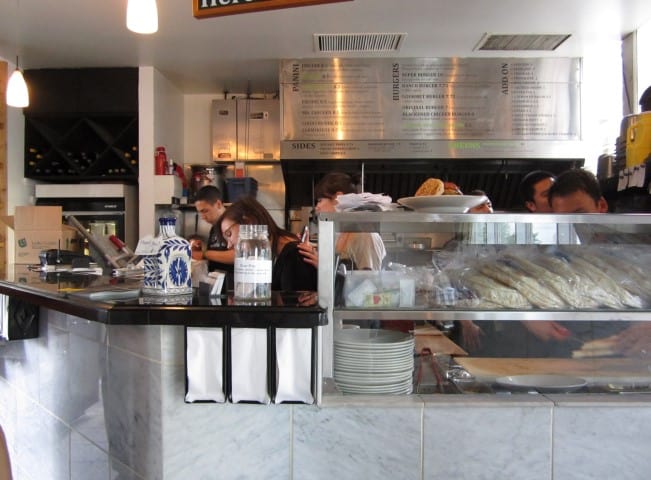 I ordered the Garden Avocado Burger and here is a picture of that beautiful burger. A patty made from mushrooms, rolled oats, brown rice, spinach and mozzarella. Topped with cheddar, avocado, eggplant and mayo. YUM!! My only complaint is, hold off on the mustard. Next time I would tell them, no mustard or little, prepared mustard is not my fav, and there was a lot on there. Otherwise a gorgeous, delicious burger!! Loved the addition of the eggplant, now that is cool!!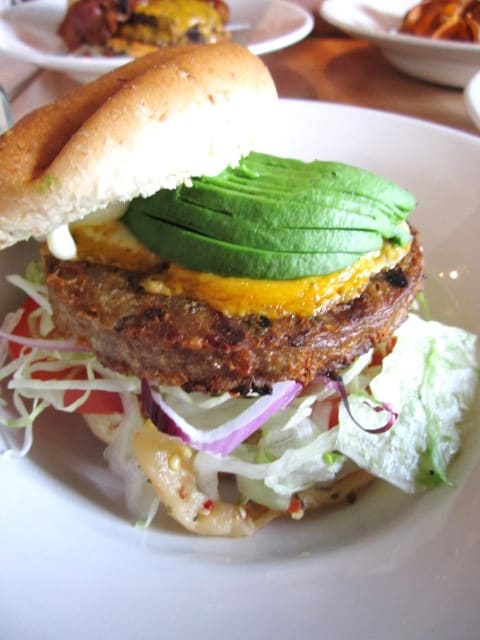 Colleen went for the real thing, a big juicy cheeseburger called The Ranch Burger, complete with bacon and BBQ sauce. Look at that crispy cheese, heavens!! Also too much mustard but a delectable feast!!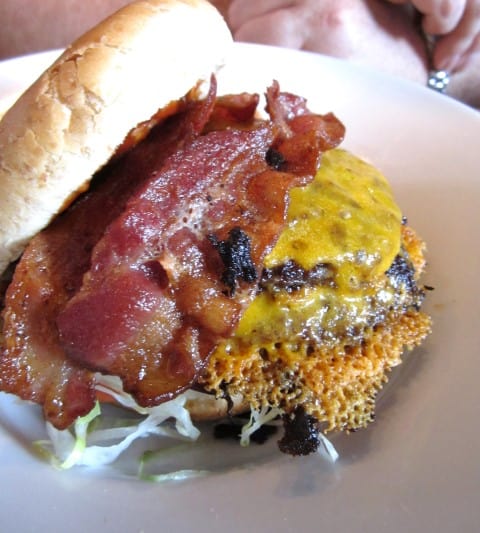 To go with our burgers we ordered chips. I got the beet chips and I adored them!! Colleen got the sweet potato. My mouth is watering thinking about those crispy little bits of heaven right now!!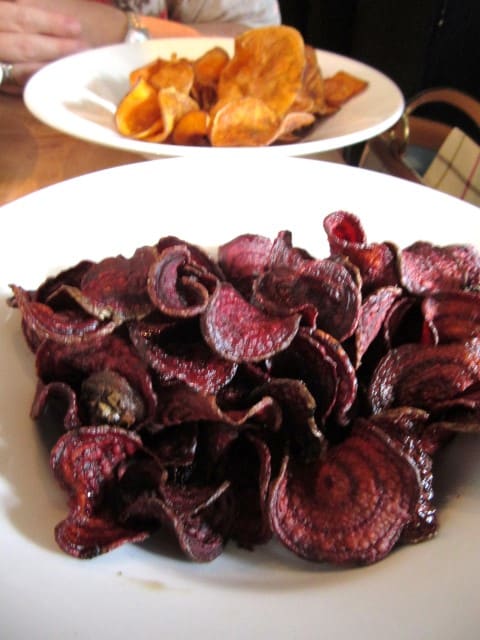 I know you want one!!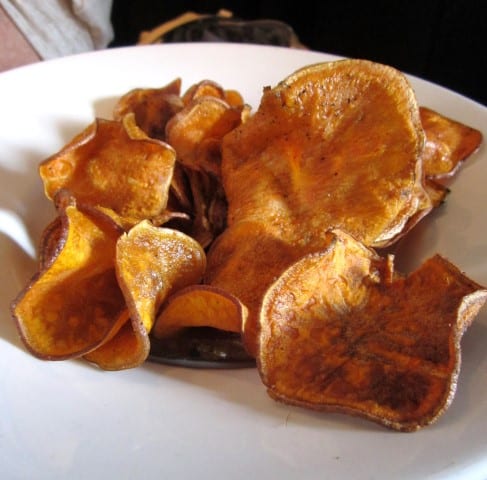 All in all a great experience and a fantastic lunch. Come and check out their website at Holy Grill. They serve breakfast too and I can only imagine how good that would be!!