Doing a little special Father's Day post today with this great book for Dad!! Beer, beer, beer, most guys love beer and microbreweries are popping up everywhere!! It is so easy to focus on the new flavors but forget what got us here!! The Home Brewer's Guide to Vintage Beer will take you on a tour of vintage beer recipe from the 1800 to 1950's.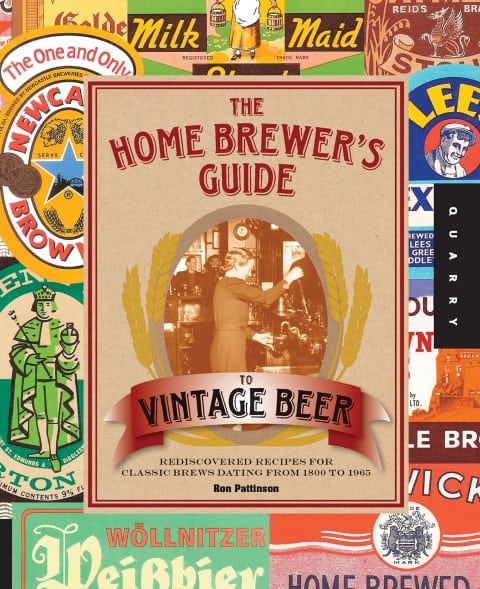 I wasn't going to run out to buy all the equipment needed to make up a gorgeous vintage beer for you but this book is also so much more than recipes. There are many beer profiles discussed plus the entire evolution of beer. Fascinating reading for any beer lover!!
Discussed through the chapters are all the different styles of beer like, porter, stout, pale ale, mild ale, stock ale, burton ale, scotch ale, brown ale, dinner ale, light ale, table beer and more!! Each style is explored through their history with recipes representing the different time periods.
In the book you will find:
Truman Runner, a porter from 1840
Whitebread SSS, a stout from 1892
Younger XP, an IPA from 1885
Lees Bitter, a pale ale from 1909
Russell's LDA, a light bitter from 1911
Noakes X, a mid ale from 1915
Tetley XX, a stock ale from 1868
Usher OSA, a Scottish ale from 1928
Whitebread Forest Brown, a Brown Ale from 1955
That is an amazing list over the years!! You can learn how beer has evolved over the past 200 years!!
Ronald Pattinson, the author is a brewing historian and member of the British Guild of Beer Writers. He is the author of the blog "Shut Up About Barclay Perkins". Ronald resides in Amsterdam.