Homemade Truffle Salt Bagels – Today we are baking bread with #BreadBakers. A group that gets together once a month to bake a themed bread. I don't join in each month but I loved this theme. I don't even actually bake the bread for this group. This is hubby's category and something that he really enjoys making, so I happily leave this up to him.
Today's event is hosted by the lovely Heather from Hezzi-D's Books and Cooks. Thank you so much for all your hard work Heather to make this come together!
I asked him if he would make bagels for me for this month and he flat out said no! I think they initially scared him. I found a recipe at Epicurious for him to try. He had never made a bagel before. After he was finished making them he couldn't believe how easy they were and said he would happily make them anytime for us. I am thrilled as he did any amazing job.
My only two cents on this one was to top them with truffle salt. Something that I have been craving and what a wonderful idea that was. He also added a little Kosher salt. Man, were these a good bagel. I really can't wait until we have them again!!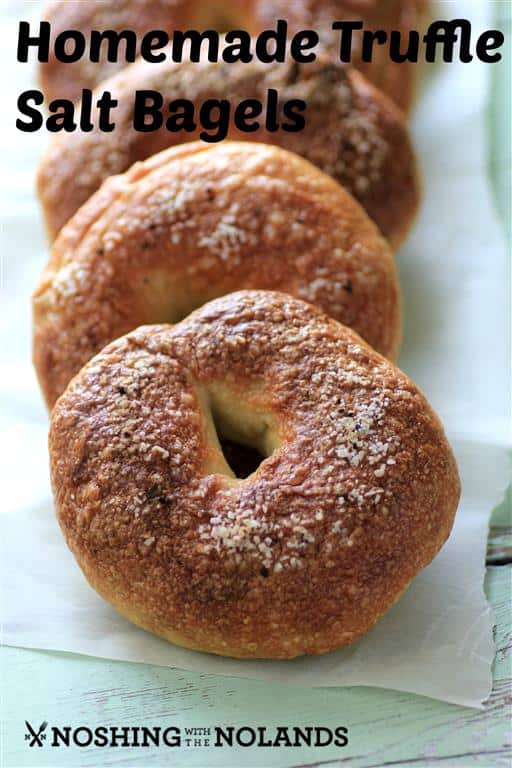 I love bagels and these disappeared quickly ! They were dense and chewy with a crispy, salty exterior. Exactly how a bagel should be. I was highly impressed.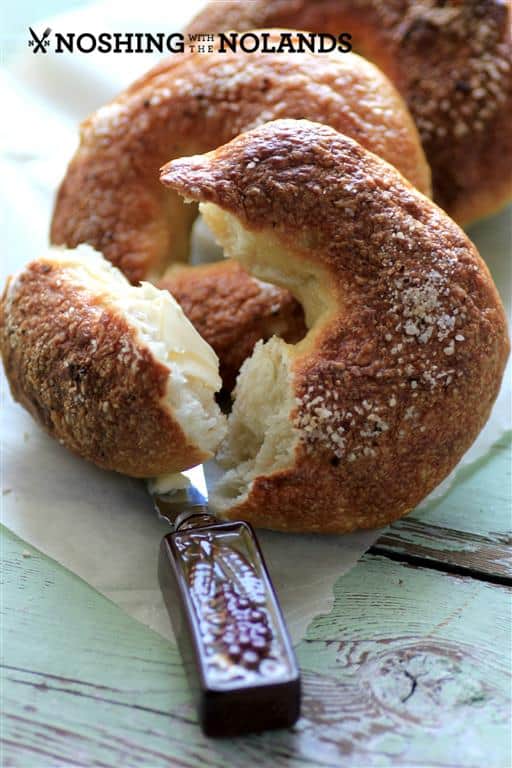 Because this was his first attempt at making bagels, and he followed their recipe to the letter, I am just going to direct you to Epicurious for the recipe. They turned out perfectly as you can see. He used the honey when it was given as an option and salted the tops before baking with truffle salt and Kosher salt to taste. So come over to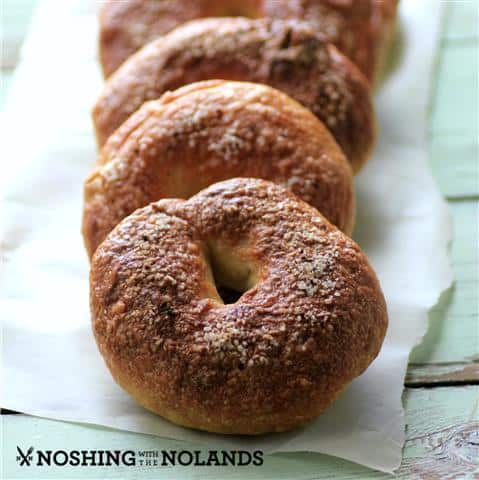 Look at all the other delicious bagels to choose from. The list is full of wonderful bagels to try. Enjoy them all!!
#BreadBakers is a group of bread loving bakers who get together once a month to bake bread with a common ingredient or theme. Follow our Pinterest board right here. Links are also updated each month on this home page.
We take turns hosting each month and choosing the theme/ingredient.
If you are a food blogger and would like to join us, just send Stacy an email with your blog URL to [email protected]