I have just joined Real Housemoms and I couldn't be more thrilled. Today is my first post and I want to thank Julie and Aubrey for all their kindness and professionalism in helping me set up this first post. This is a class act and I am thrilled to be involved. Once a month I will be posting on their site. Don't worry I will do a teaser here to remind you all when that is.
Real Housemoms is a fabulous site. With not only recipes but lots more, like DIY crafts, projects, roundups, cleaning and organizing tips and lifestyle which includes beauty and fitness. There is something for everyone. You can follow along on Facebook, Pinterest and Twitter.
Honey Sriracha Chicken Nuggets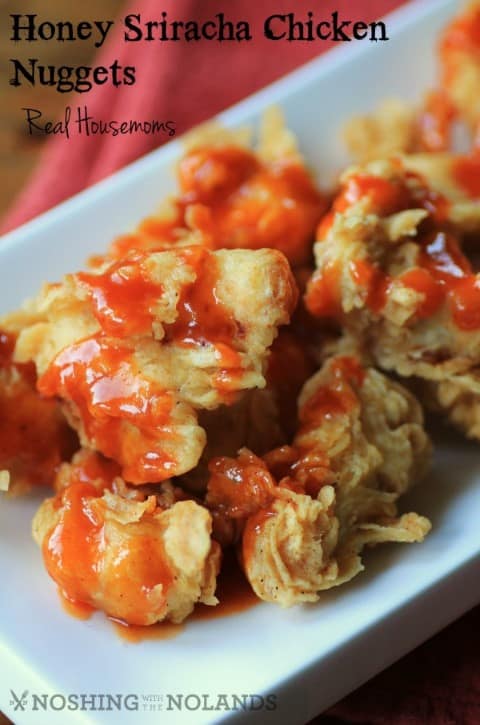 Today I am bringing you a great recipe for Football season. We are into it this year, with some friendly wagering with picks. Nothing better than to watch the game on a crisp fall day with something delicious to munch on. These little Honey Sriracha Chicken Nuggets are a perfect for game day and will be gobbled down by everyone. The sweet honey tames the hot Sriracha sauce in a perfect way.
Come on over to Real Housemoms for the recipe for HONEY SRIRACHA CHICKEN NUGGETS. ENJOY!!