HOW TO START A FOOD BLOG
You have been mulling this around in your head for awhile now but you just don't know where to start. You love cooking, you love sharing recipes so the next logical step in your thoughts is to start a food blog to share those recipes to even more people. Today is the day that you can learn How To Start a Food Blog in 3 Easy Steps.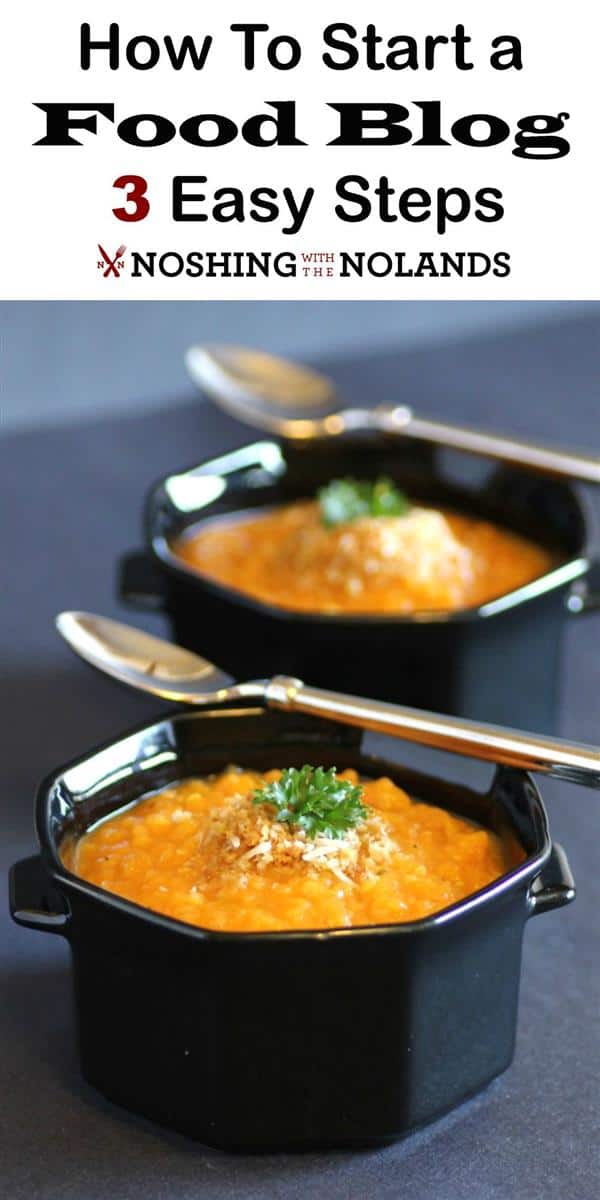 First off let's think, why do I want to start my blog?
Have you been learning a certain avenue of cooking and want to share with others, gluten free, dairy free, vegan?
Do you have great family recipes that you know everyone will love to make?
Do you have a passion for photography and want to show the world your pictures of delicious food?
Do you travel or dine out frequently and want to write reviews?
Do you want to do a family style blog showcasing food, life, products?
The list is rather endless where you can take your blog and make it a unique experience for everyone to enjoy. To start a blog you need about 15 miuntes, huh, yup, that is all. You are then well on your way to blogging. So come over to my page to get started, just follow these 3 easy steps.