IHOP – Featuring World Scrambles!!! I was kindly invited by IHOP to try one of their new World Scrambles. We only have one IHOP in town here and it is a bit of a truck from our location but I was happy to go as we loved our last visit there!! My daughter was excited and we brought her friends along too!!
The kids were delighted to have fluffy eggs, big stacks of pancakes, yummy bacon, delicious sausage and scrumptious french toast!!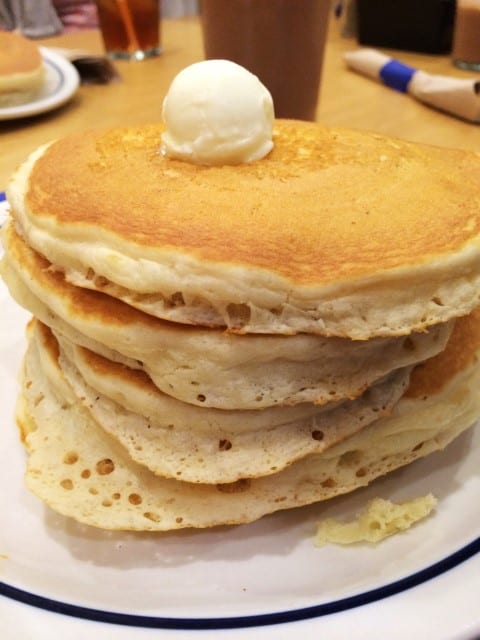 Light as air pancakes piled high, made one child extremely happy!!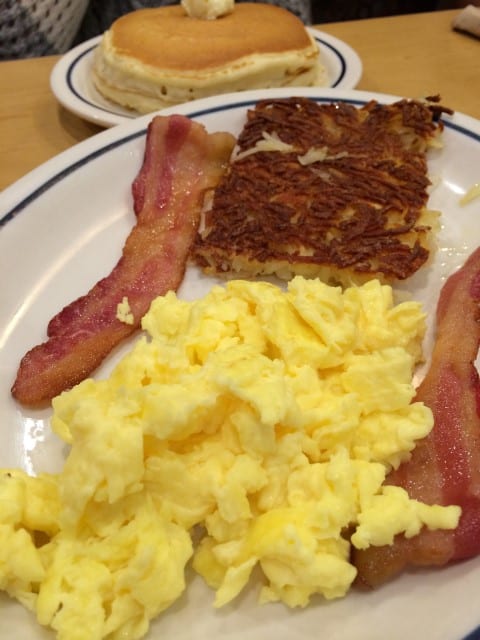 The girls both got the same thing, all of this plus pancakes!! It was gobbled down!!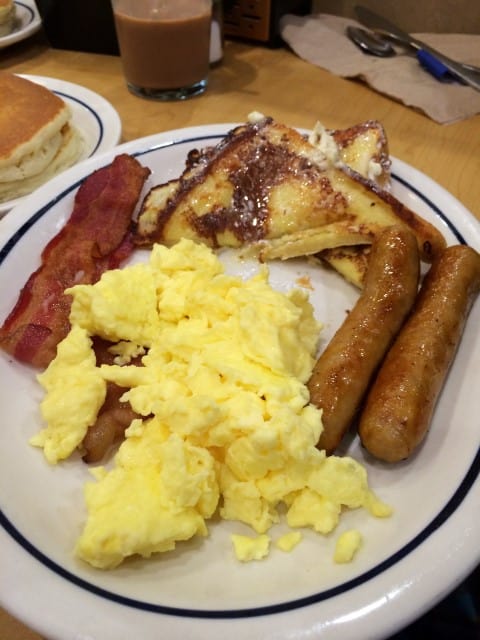 Sausage, french toast, pancakes and more was a happy boys breakfast!!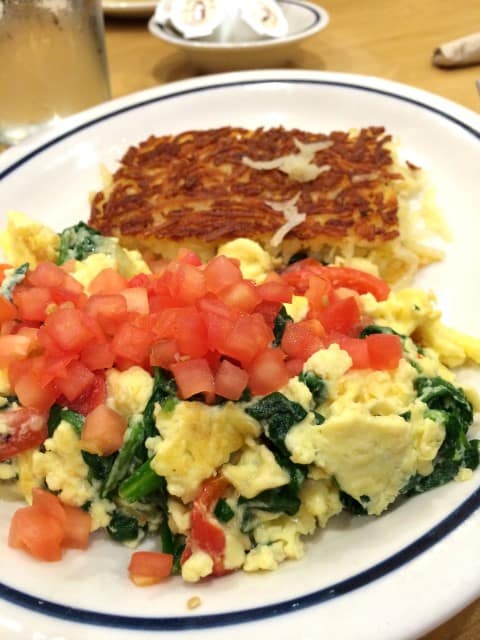 The queen of the show and the reason I was coming is this to die for World Scramble. With The help of the most friendly of waiters, Wilson, who assisted me choose what is his favorite, the Tuscan World Scramble. They also have the California Scramble with salsa and avocado and the All-American Bacon Scramble. It was a hard decision as they all looked so good!! These are for a limited time only, so rush on over before Septmeber 7, 2014 to try one!! I really loved all the veggies, it was scrumptious and I would have it again for sure!!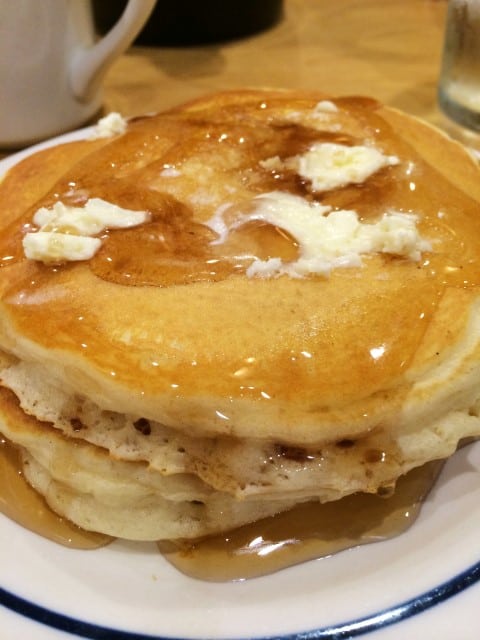 Plus I still received this plate of mouth watering pancakes which I doused in Butter Pecan Syrup!! Yup, out of this world!! Check out IHOP's full menu HERE!!