IHOP International House of Pancakes
IHOP International House of Pancakes – I was asked recently to do a review on IHOP. We only have one here in town and it is 70 Shawville Blvd. SE in Calgary, in Shawnessy. A bit of a drive for me but I was up to the task at hand. Amber had her friend Janine for a sleepover and off we went the next morning to have breakfast. Parking was a bit of an issue as it is hard to access the lot from the direction we came and once there the parking is limited. We parked in a lot close and journeyed in. Upon entering I quickly figured out why the parking lot was a zoo because inside the restaurant was packed. We were given a name "Julia Roberts" and asked to have a seat. They did have plenty of waiting room which is always nice. After a short wait, Julia Roberts was called we were happily seated in a comfy booth at the rear of the restaurant.
Our waitress was busy but did come to us three times to apologize for the wait, which wasn't long anyway. The service over all was very attentive. The girls were starving and decided to have big breakfasts!! First off Amber had a huge decaf cappuccino and Janine a hot chocolate.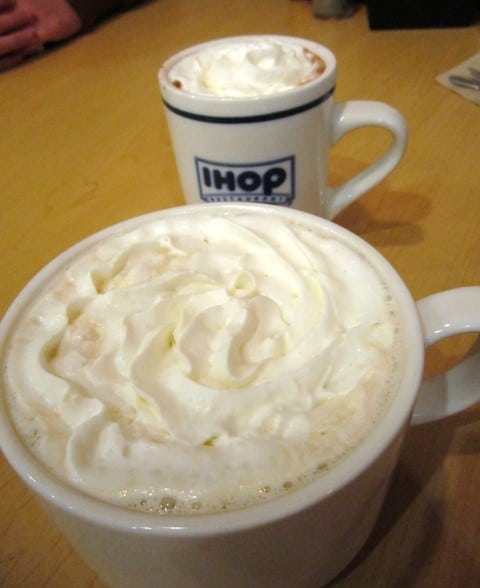 Like I said the girls were starving so they both had The Breakfast Sampler and let me tell you not too much was left. I couldn't believe it, they thoroughly enjoyed everything. A real treat for them!!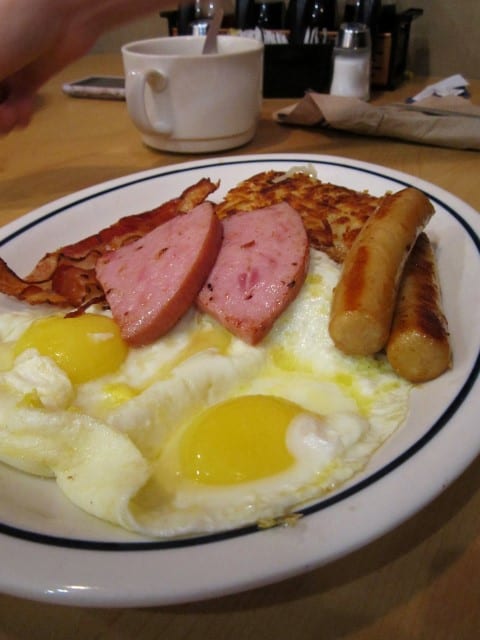 With that huge plate of food comes pancakes too!!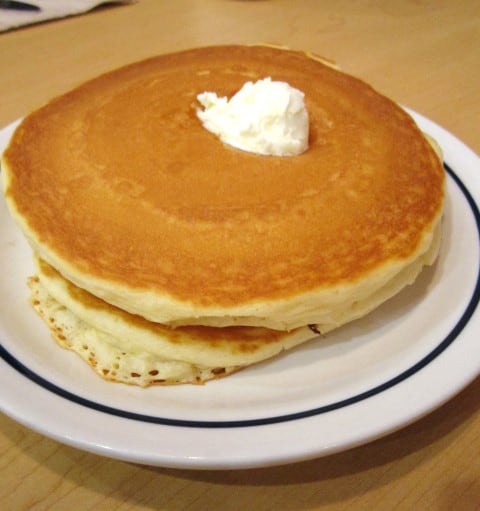 I was hungry myself and haven't had steak and eggs forever so I decided to have the Sirloin Tips and Eggs. I got pancakes too!! Is was delicious but a lot was taken home in a doggy bag for me.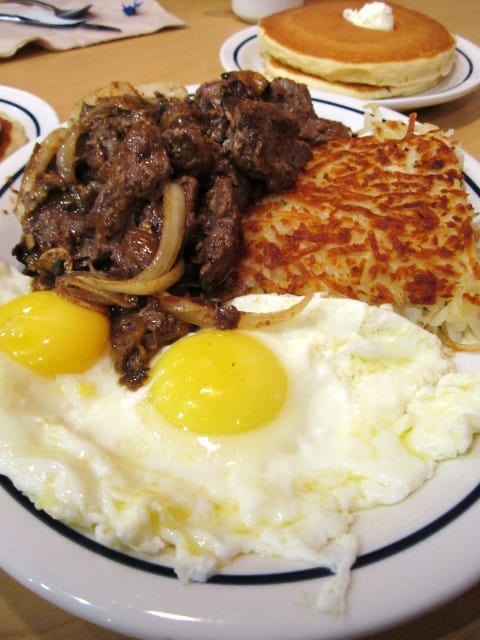 It is a rare treat for us to go out for breakfast and it was so very enjoyed. I would highly recommend a visit to your local IHOP. Try these dishes or……………….look at the wonderful new pancakes they have to offer!!
Banana Graham Nut Pancakes – Sliced fresh bananas grilled inside buttermilk pancakes layered with marshmallow cream, graham cracker crumbs and crushed honey-roasted pecans then topped with cinnamon cream cheese.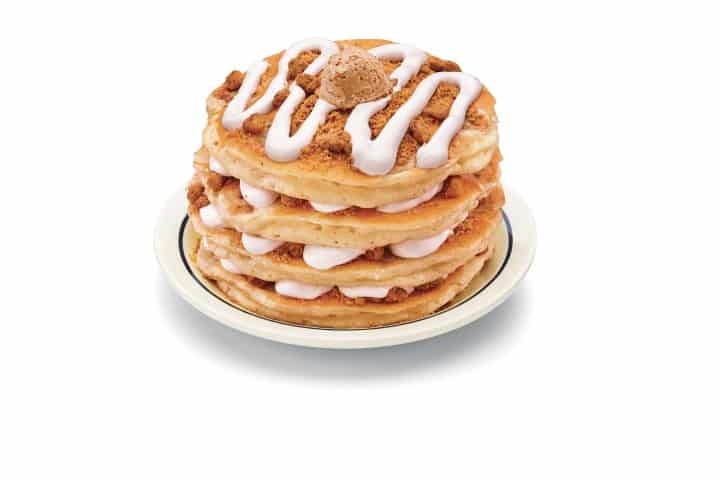 Jelly Donut Pancakes – Fluffy buttermilk pancakes filled with layers of luscious raspberry jelly then topped with glaze, more raspberry jelly and powdered sugar.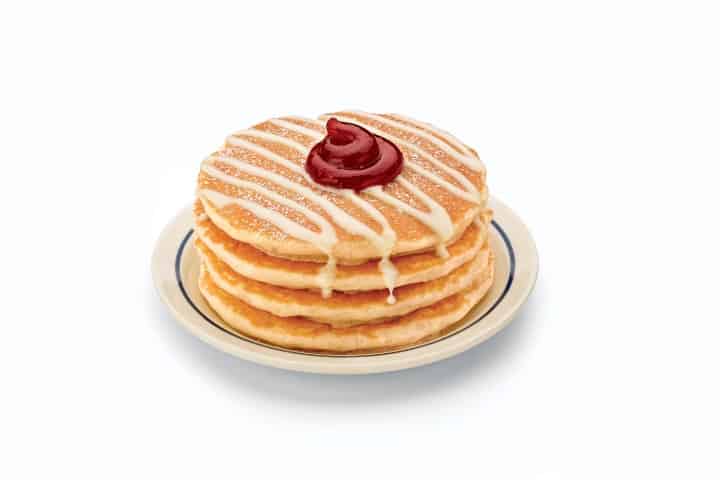 Tiramisu Pancakes – Buttermilk pancakes and sweet mocha cream topped with a drizzle of chocolate, whipped topping and a dusting of cocoa powder.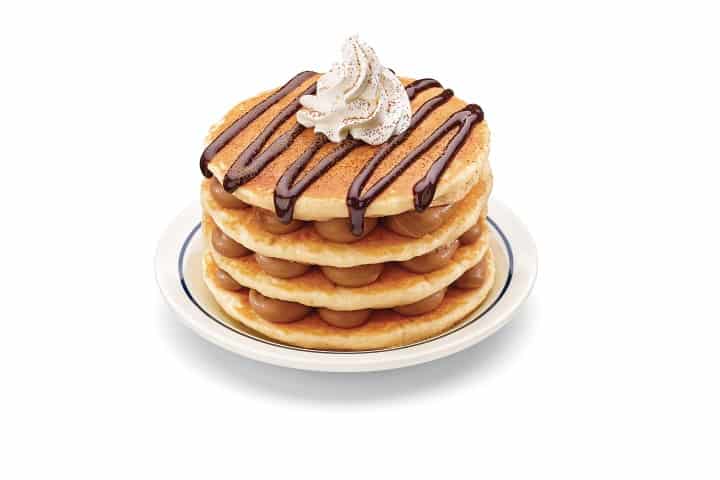 Come and see all they have to offer at IHOP, YUM!!