In-N-Out Burger
We travel to Southern California a lot!! We love it!! There is so much to see and do, it is one of our favourite destinations. Every time we go to San Diego, which is our usual landing-place, we have to visit In-N-Out Burger at least once. This is my husband's rule and I am not one to argue in the least, when the reward is a big juicy cheeseburger with wonderfully perfectly cooked crispy fries. Completely drool worthy!! This is a hard post to read in entirety (let alone write) without instantly wanting to run to your nearest In-N-Out Burger. Unfortunately, for me being now back in Canada, I can only dream and look forward to our next trip.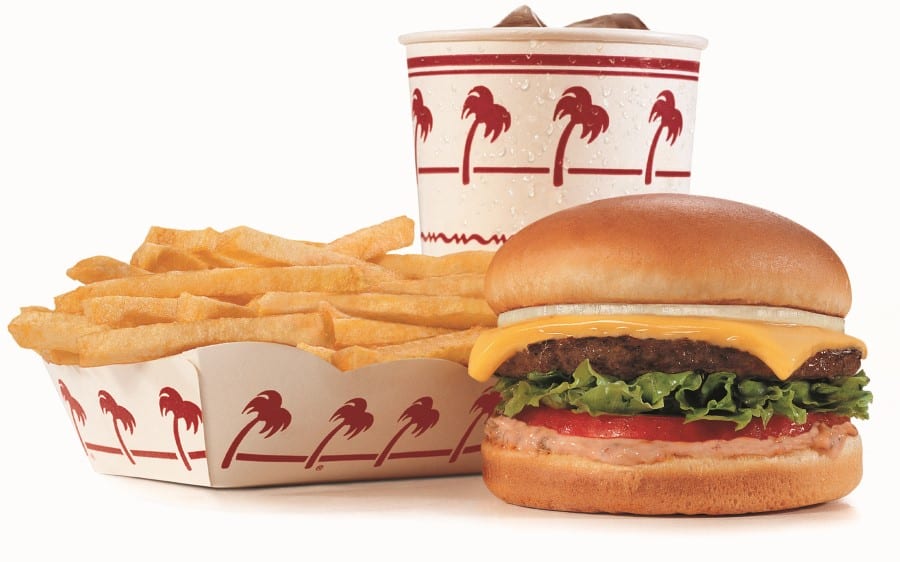 In-N-Out Burger is a California based burger chain, that is a true mom and pop establishment, dating back to 1948. The history of the burger chain is a fascinating one and it is still family run to this day. They offer few items on their menu, mainly burgers, single, double, cheese, fries and shakes. These few items are made to perfection, they are cooked fresh, made to order, with simple great quality ingredients. No fillers, preservatives, or additives are put into their burger, they are 100% beef. The fries are real potatoes, fresh from local farms, cut right in front of you and fried. They don't freeze, over-process or pre-package. Quality is their number one ingredient and it shines through in their food. In-N-Out tomatoes are the reddest, juiciest they can find. The lettuce is hand-leafed, their onions are the best available, never had one sharp or biting, just perfect. The American cheese, the best of quality. All of this makes the best burger you can find!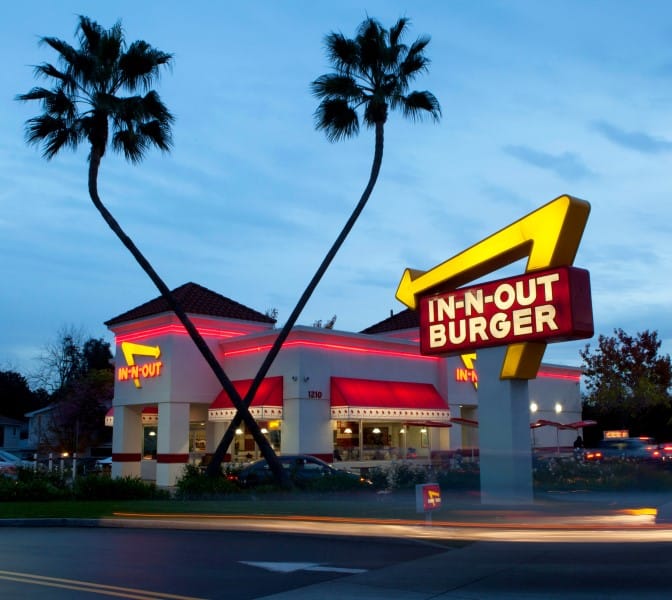 There are loads of locations around Southern California plus they have more! Find one near you! I saw a brand new one being built when we traveled also to Palm Springs this last visit, one in Indio. Their restaurants are always packed with happy patrons every time we go! The service is amazing, the staff work so well together. The restaurants are clean and efficient.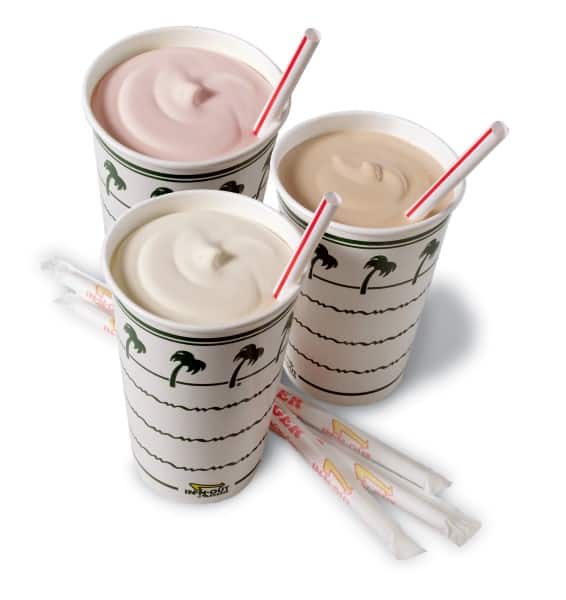 One of Amber's favorites is their thick freshly made shakes, she finds it hard to decide on the flavour as she loves them all! The shakes are made with real ice cream, what else? Everything has stayed the test of time, not changed with the times and made in a good old fashioned way.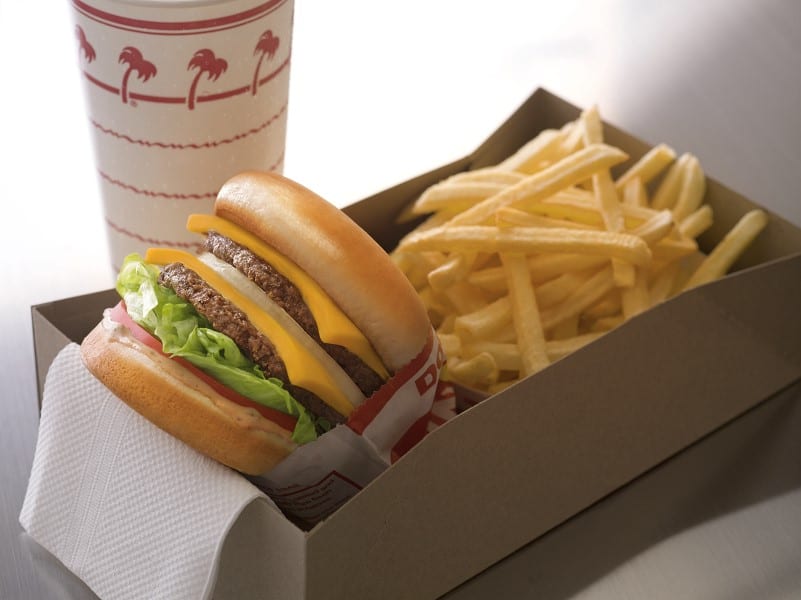 The Double-Double is their most popular burger. Look at all that deliciousness nestled between two freshly made buns, they make those fresh also! I so look forward to my next trip down to Southern California. I have always said that when I see palm trees I know I am in a good place. Well, they have palm trees on their packaging, all is perfect in the world at In-N-Out Burger!!