Interview Chef Michael Symon for Castello Cheese
I am so over the moon thrilled to have had the opportunity to Interview Chef Michael Symon for Castello Cheese. I have watched Chef Symon for years on TV. So, I have to say he is my number one favorite celebrity chef. I started watching The Chew, his current show from the beginning, almost 5 years ago and tape it everyday religiously.
So, to speak to Michael in person, on the phone, was an occasion that I was surely not going to pass up. I clearly jumped at the opportunity.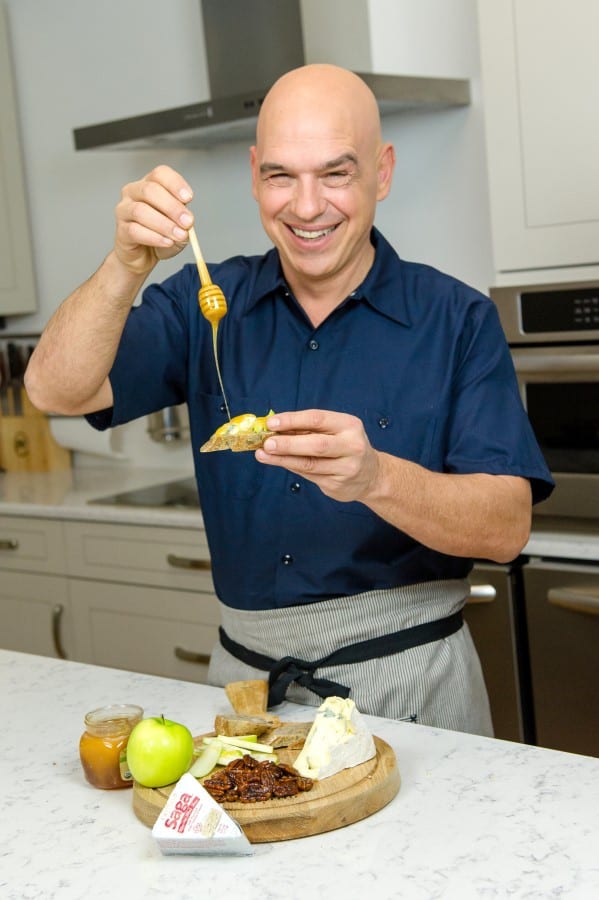 I recently worked with Castello Cheese, making these Gorgonzola Walnut Honey Bites. Chef Symon is showing you how delicious honey, nuts and cheese are together, here in this photo. I totally agree as the fast and easy appetizer I made, was a true hit!
I am so pleased to present to you this interview I have with Chef Micahel Symon. I was crazy nervous speaking to one of my heroes!! As I said I watch The Chew everyday and Michael's infectious laugh always brightens everyday for me. Never mind to say I am drooling over his deeply satisfying meals and his effervescent attitude toward life, food and family.
Chef Michael Symon has been in the spotlight for awhile now. Either with his very famous restaurant, Lola to newer endeavors like Mabel's BBQ, Roast, Bar Symon and B Spot. He has written four cookbooks, Michael Symon's Live To Cook, Carnivore, 5 in 5, and 5 in 5 For Every Season.
I have watched and rooted for him on the very popular Iron Chef America series. He accomplished a very impressive 28-6 win/loss ratio, therefore being one of the top competitors.
When Michael is not working he is riding his motorcycle through Cleveland. He also loves gardening in his backyard, cooking at home, playing golf and spending time with his wife Liz, and their Old English Bulldog, Ozzy.
Summer Recipe Ideas using Castello Cheese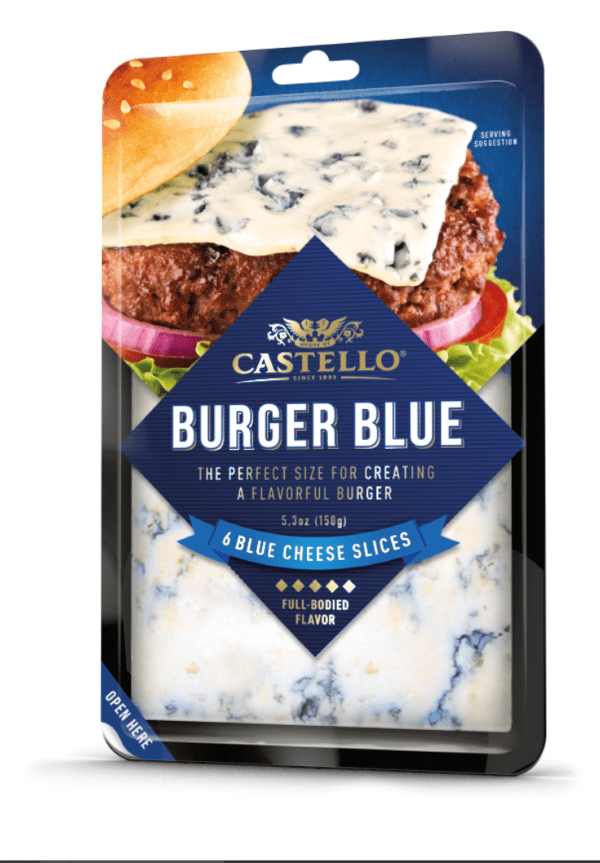 Today working with a great product like Castello Cheese, Chef Symon can show you some fantastic ways to liven up your summer BBQ. Castello Cheese is a brand that we use regularly in our house, as all of their options are fantastic. Look at this wonderful blue, so dreamy on a burger, bringing it to a new level of deliciousness. Here is a great
SELECTION
of burger recipes for you to heighten your Summer BBQ using Castello Burger Blue, plus
Michael Symon's Blue Cheese and Avocado Turkey Burger
.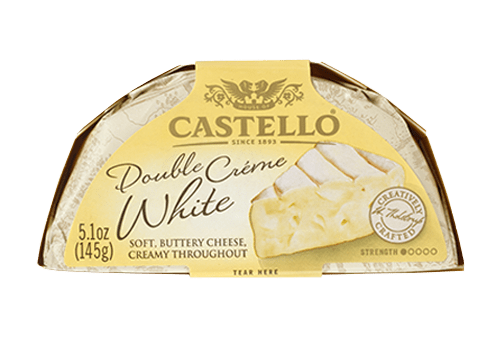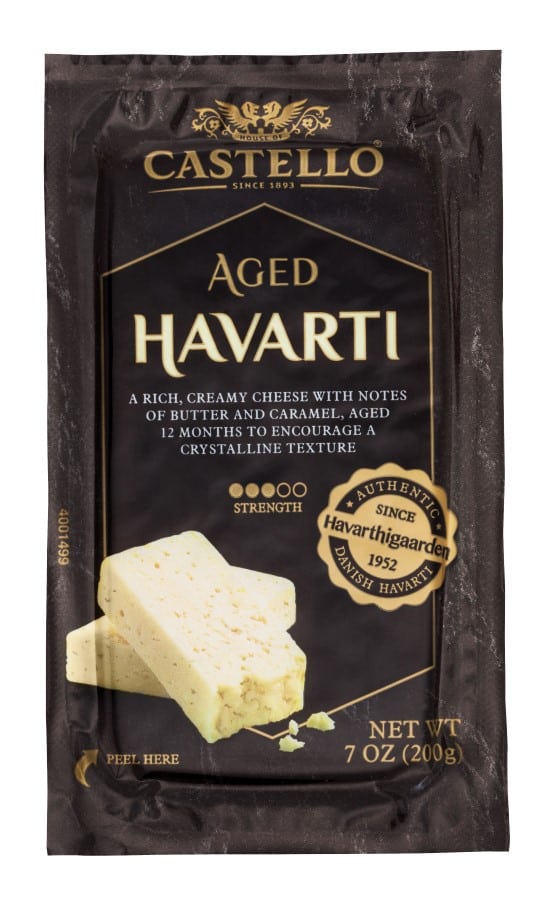 Furthermore, sandwiches are a great summer lunch or dinner solution. We are not thinking of bologna between two slices of bread though. Up the sandwich to something inspiring using this wonderful aged Havarti. Try an
Aged Havarti, Apple Butter and Watercress Sandwich
. This is a culinary delight that is a scrumptious blend of crisp watercress, rich apple butter and creamy Castello® Aged Havarti! it will surely liven up your day!!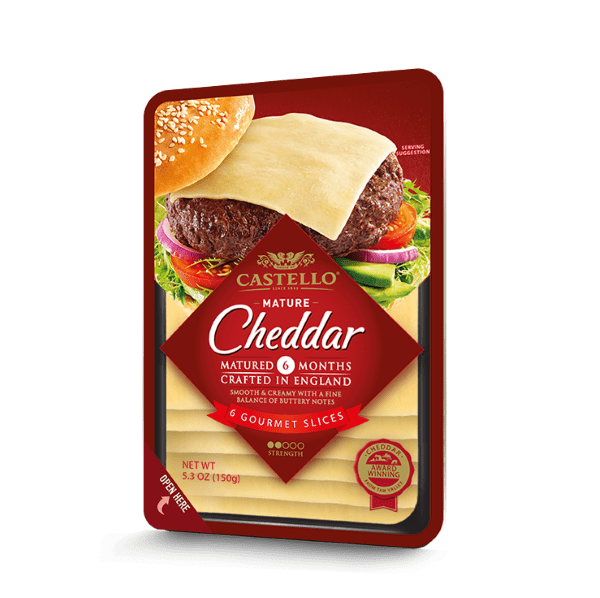 Since cheddar cheese is always a family favorite, it is perfect backyard BBQ accompaniment!! It goes delightfully on a sandwich or a burger and comes pre-sliced for your convenience!! Every back yard BBQ needs cheddar!! Come over to Castello Cheese to see all the new
Summer Recipes
. Also follow along with Castello on
Facebook
,
Twitter
, and
YouTube
for more inspirations, recipes and ideas.