Interview with Chef Roger Mooking for Grapes from California
I love doing interviews with celebrity chefs and today I have for you an Interview with Roger Mooking for Grapes from California. California Grapes are an easy fruit to work with, besides just enjoying them straight off the stem they work well in so many recipes.
In our interview today Chef Roger Mooking talks about how to cook and serve with California grapes and to my surprise even BBQ with them. He is at the Celebration of Light Festival in Vancouver offering up delicious recipes that we can also use for our summertime recipes.
Previously, I had interviewed Chef Aaron Sanchez with an amazing recipe for Chipotle-Grape Glazed Adobo Grilled Chicken also for California Grapes.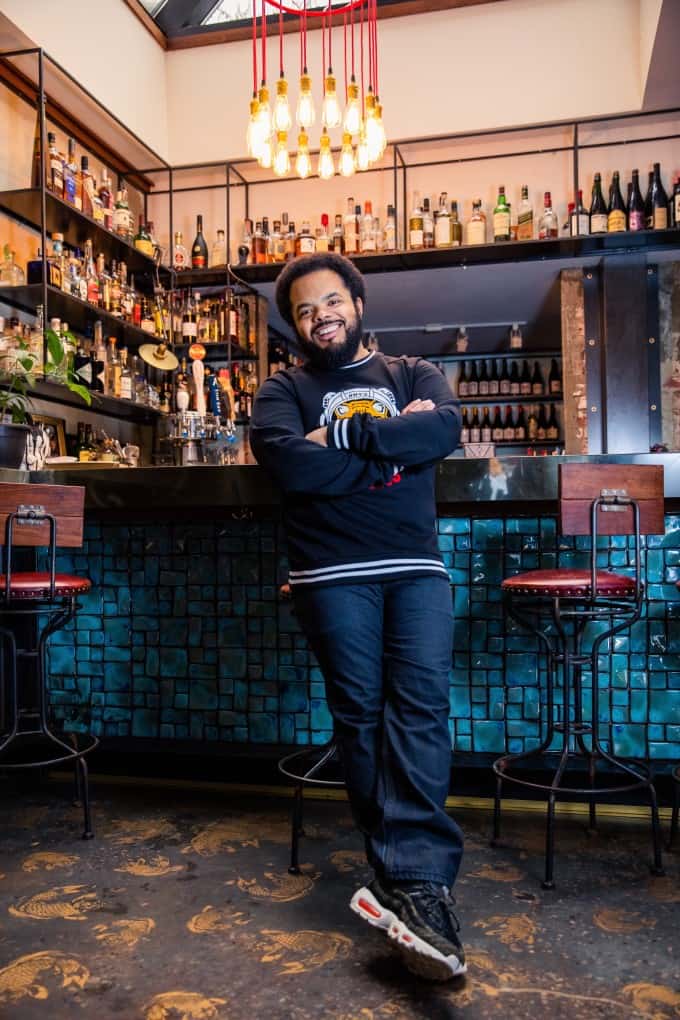 Photography credit to Lumenville Inc.
Here is our interview for you to enjoy!
For these recipes and more go to Grapes from California.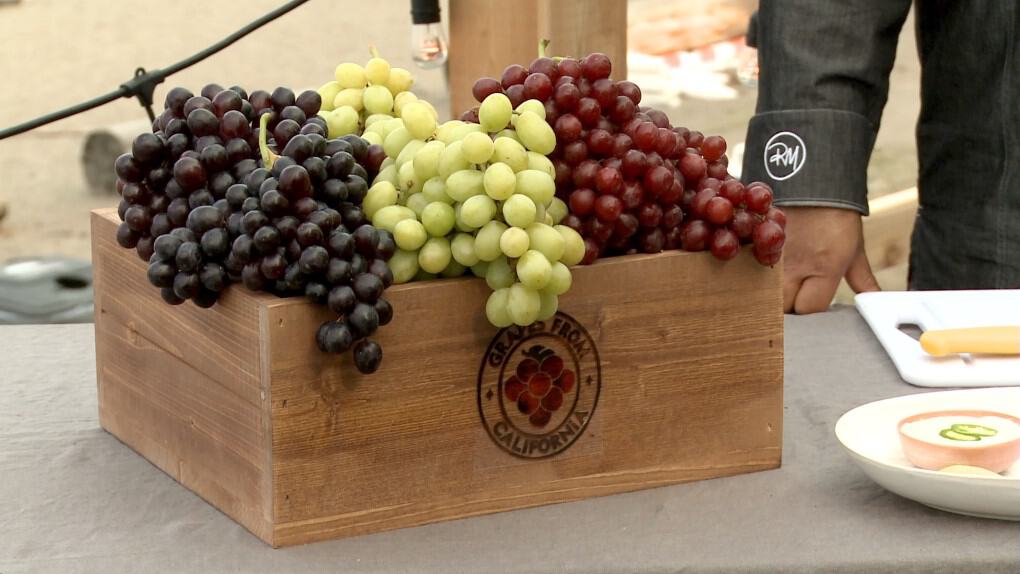 About Chef Roger Mooking
Roger Mooking is a celebrity chef, restaurateur, television host, author and award-winning recording artist. He has earned an international reputation as a chef and lifestyle expert that showcases his globally inspired vision.
TV Shows
Roger is best known as the host of the grilling and barbecue show "Man Fire Food" on Cooking Channel. The popular travelling food series showcases a dynamic range of live fire cooking. This includes whole hog barbecue, lobster boils, Hawaiian emu's, seafood roasts and more!
As if he didn't already have a full plate, Roger is also the host of "Greatest of America" on Travel Channel. He is the host and co-creator of the internationally broadcast television series "Everyday Exotic" on Food Network. He is also the co-host of "Heat Seekers" on the Food Network. On this show he cooks alongside renowned chef Aarón Sanchez.
In addition, Roger hosts "Man's Greatest Food". This show is currently airing new episodes on the Cooking Channel. Chef Mooking sets out on a culinary odyssey around the USA seeking "Man's Greatest Food".
Juno Winning Recording Artist
Outside of the kitchen, this Juno award-winning recording artist has released albums and performed on stage for the last two decades. Roger is abiding by the mantra "food feeds the body, music feeds the soul". Roger first stepped into the spotlight as a member of the soul trio, Bass is Base.
Also, their early single "Funkmobile" garnered the band a deal with A&M Records. Their debut album 'First Impressions for the Bottom Jugglers', won a Juno Award in the Best R&B/Soul Recording category in 1995.
Family
The Trinidadian-born, Canadian-raised chef is influenced by his culturally rich family background. His love of people and travel, and interest in global flavors therefore has led to creating new culinary experiences.
After Roger's grandfather migrated to Trinidad from Quangdong Province, China, "Grandpa Moo" opened a grocery store and a bakery.
Ultimately, his grandfather went on to open one of the first Chinese restaurants in Bonaire, in the Caribbean Sea. This sparked the family's adventures into the food and beverage business. Roger's father and extended family eventually oversaw many establishments over the years. To this day many of them still continue on.
Roger's earliest influences are his family's Chinese and Caribbean specialties. Roger has also trained under Japanese, Chinese, French and Swiss German chefs.
His formal training has been through the esteemed George Brown Culinary Management Program. This is where he graduated with Top Honors.