Introducing Cocktail Hour at Ki
Ken and myself were recently invited down to Ki Modern Japanese for Introducing Cocktail Hour at Ki. We love going to this restaurant for their scrumptious food AND for their wonderful cocktails, both are delicious, entertaining and creative. It feels like a celebration from the moment you enter Ki, the modern clean lines of their decor are so inviting and the restaurant is intimately lit, creating a comforting private feeling.
For this dining pleasure at Ki we enjoyed their incredible Izakaya menu. There is also a Cocktail Menu where all the the menu items are $7 and oysters are buck a shuck, along with $5 sapporo beer, highballs and $7 wine available for Cocktail Hour (3-7PM Monday to Friday!). That is just too many reasons, not to come and enjoy yourself at Ki!!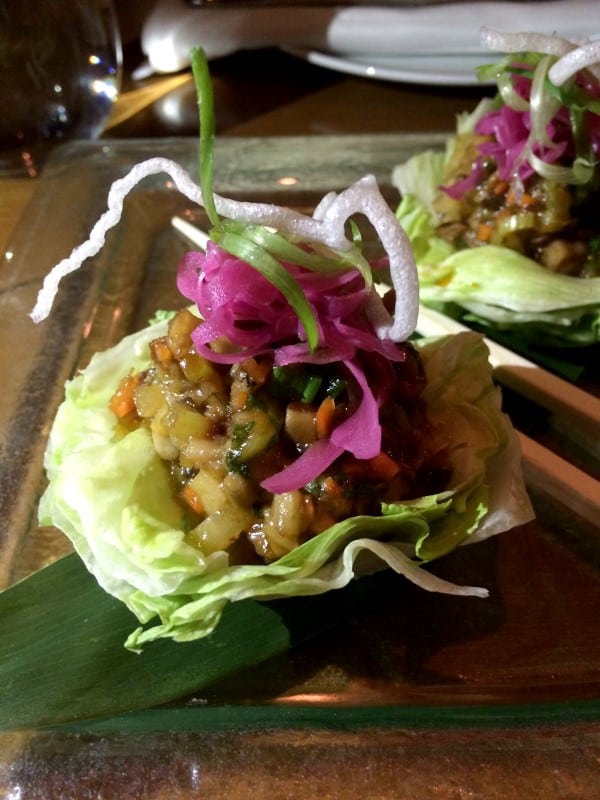 This gorgeous appetizer is Duck Confit Lettuce Wraps which includes carrots, celery, shitake, water chestnuts in a spicy kabayaki sauce. They are really amazing and the lovely duck flavor does shine through wonderfully.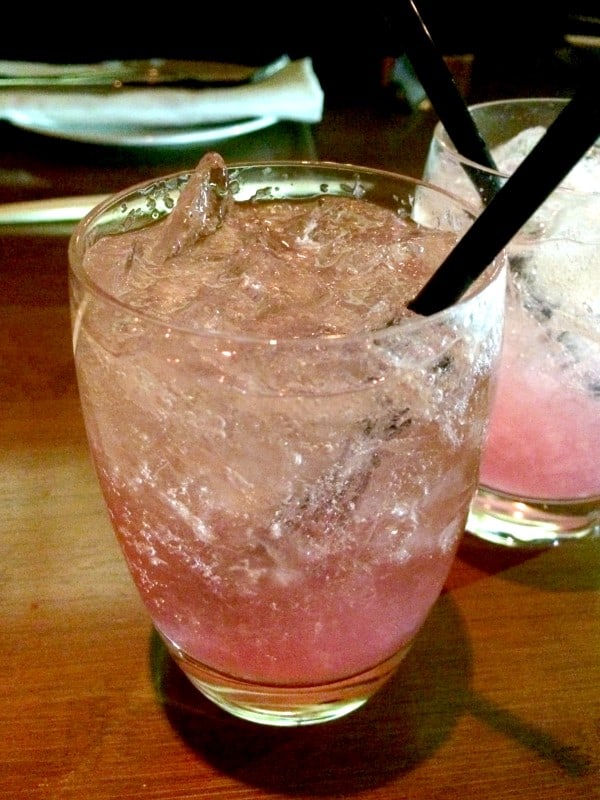 Matching perfectly with the appetizers is fantastic festive cocktails like this Winter Rose which is draught sake, St. Germain, Prosecco, grapefruit juice and grenadine. So light and refreshing!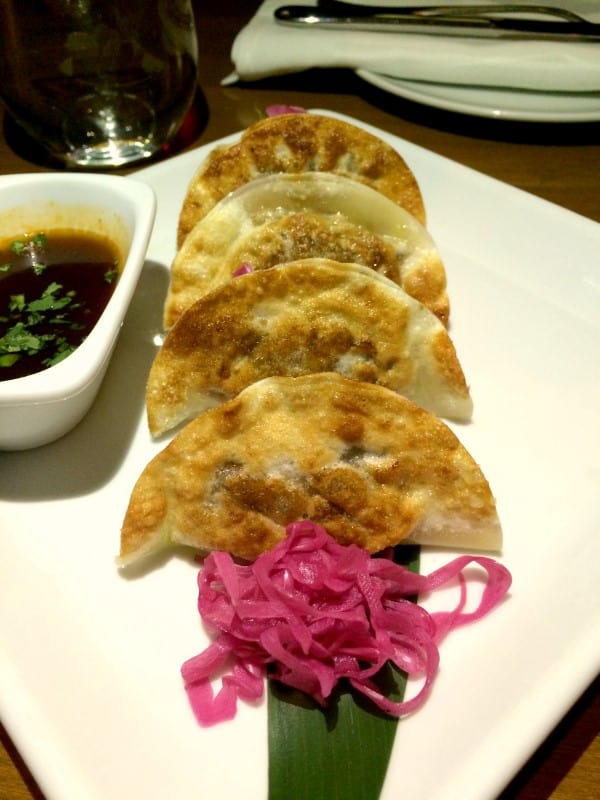 Here are their wonderful Gyoza, which are pork belly dumplings with pickled cabbage, served with a chili oil sauce.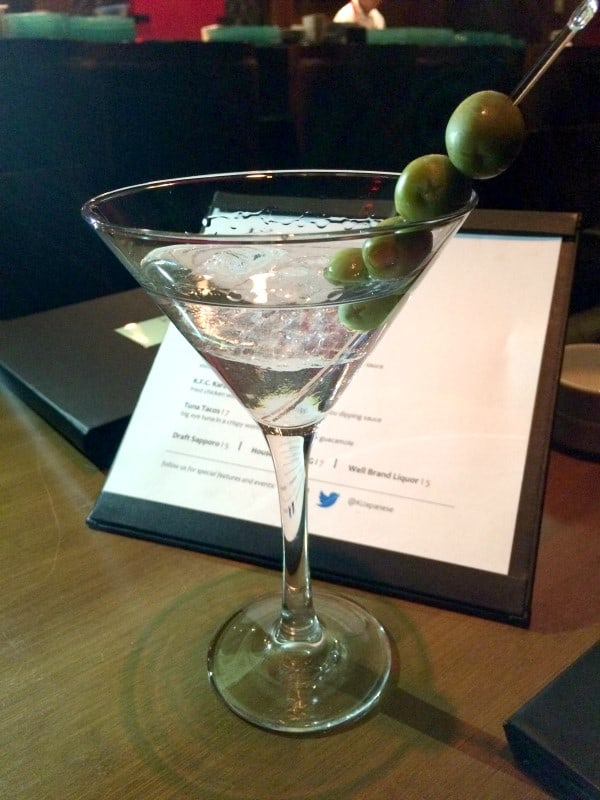 What to my wondering eyes should appear……………………..but the perfect martini, which I hold so dear!! Okay being corny here but really you never see a perfect Beefeater martini on a menu, I was very happy to try this one!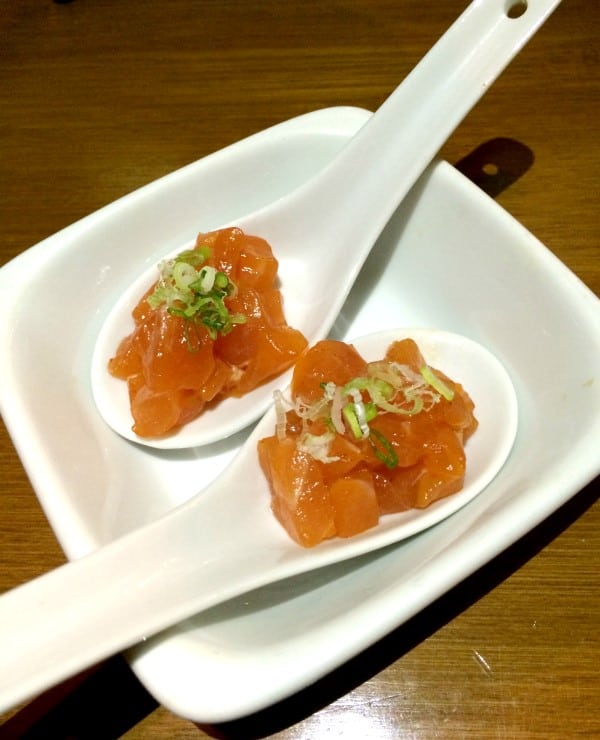 A little amuse bouche popped onto our table in the form of this delightful salmon, huge YUM!!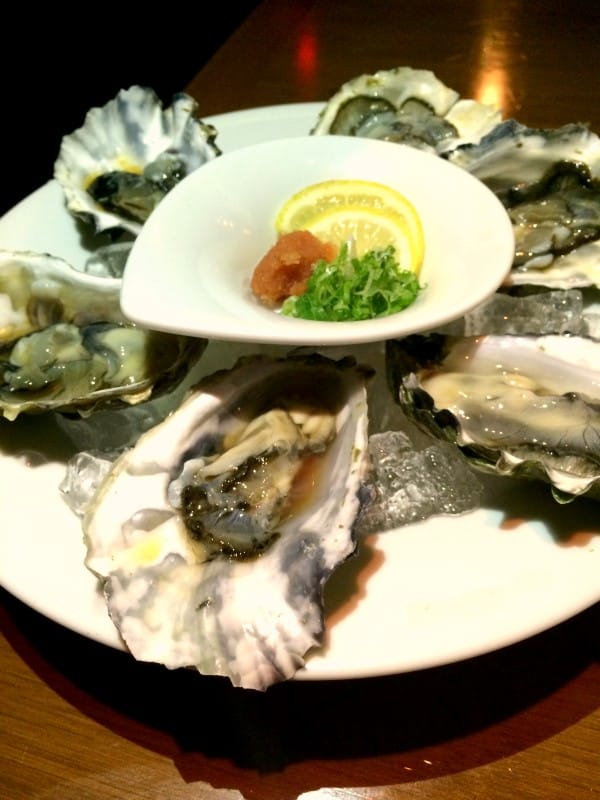 Oysters are one of my favorite appetizers ever and for a buck a shuck, you can't hold me back!!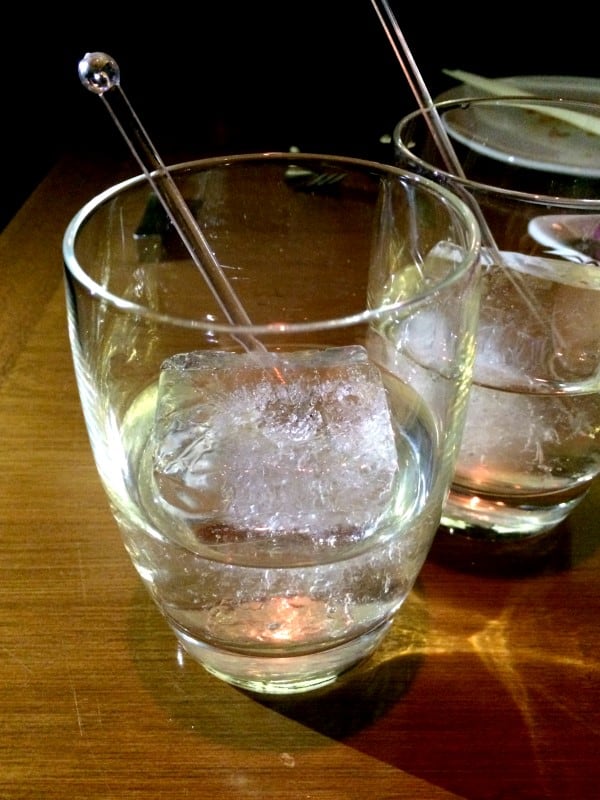 This cocktail is called a Jin Nigori and I love the big sexy ice cube that won't water down your drink to rapidly. It is a combination of gin, umi nigori sake, orange and grapefruit bitters, amazing sipper!!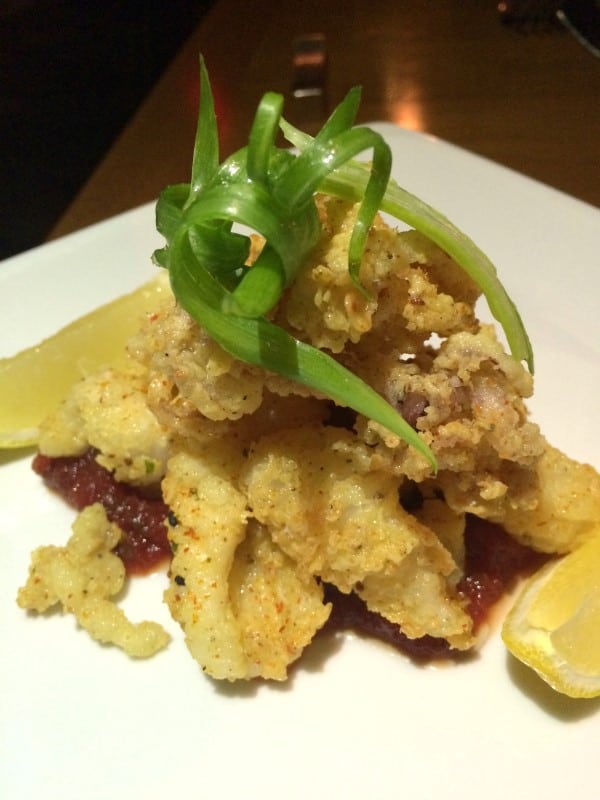 From their appetizer menu is the deliciously crispy Calamari and served up on a bed of tomato sauce which reminds me of having this dish in an Italian restaurant and I loved it!!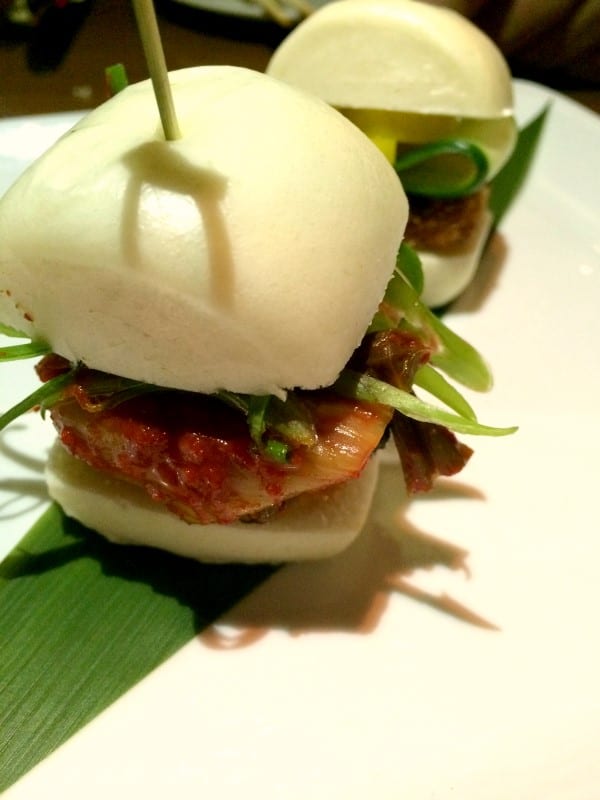 Pork Belly Bao Sliders are served on steamed buns stuffed with panko crusted pork belly, need I say more…………..amazing!!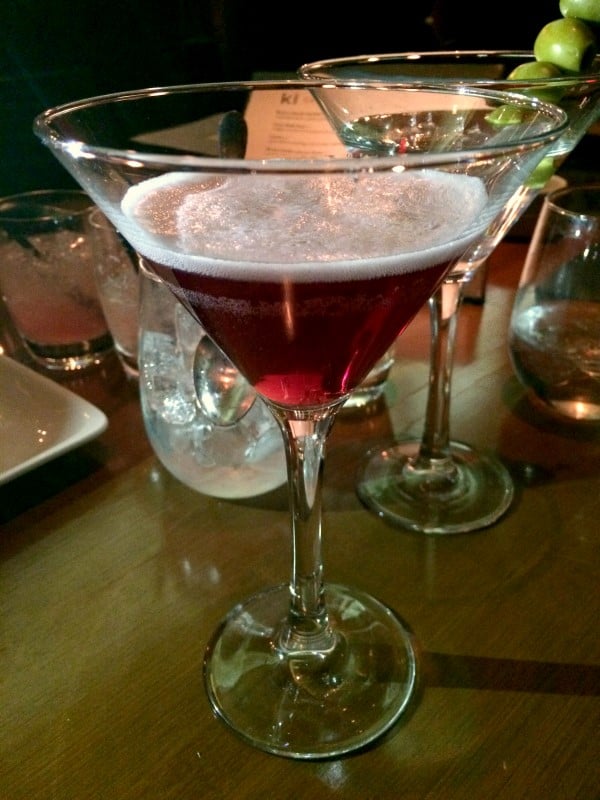 This playful Red Velvet cocktail is a divine combination of red wine, Chambord, St. Germain and cranberry juice. I loved it and didn't notice the red wine until Ken mentioned it, this is a festive and amusing cocktail for the holidays!!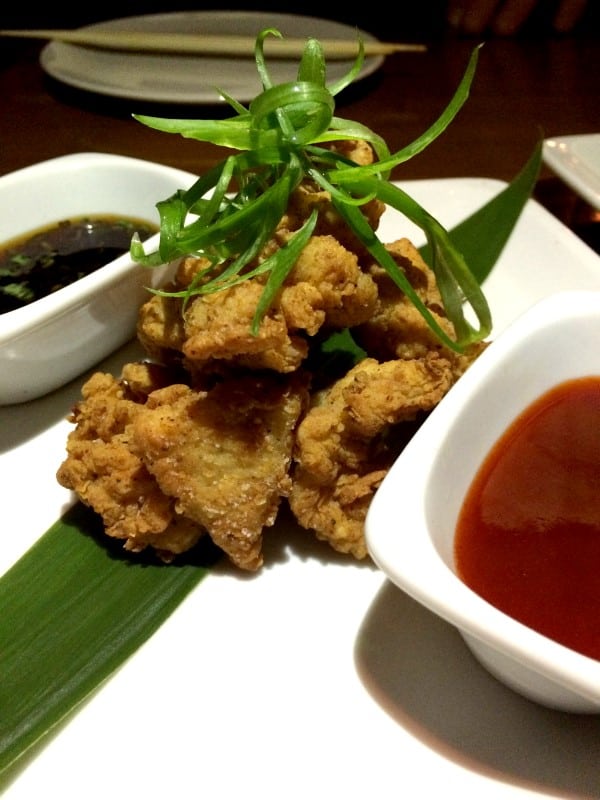 This fun appetizer is called K.F.C. but stands for something different than you would think, K.F.C. Karaage Fried Chicken. It is fried chicken with sriracha honey and scallion ponzu dipping sauce, crispy, mouth watering and wonderful with the two sauces!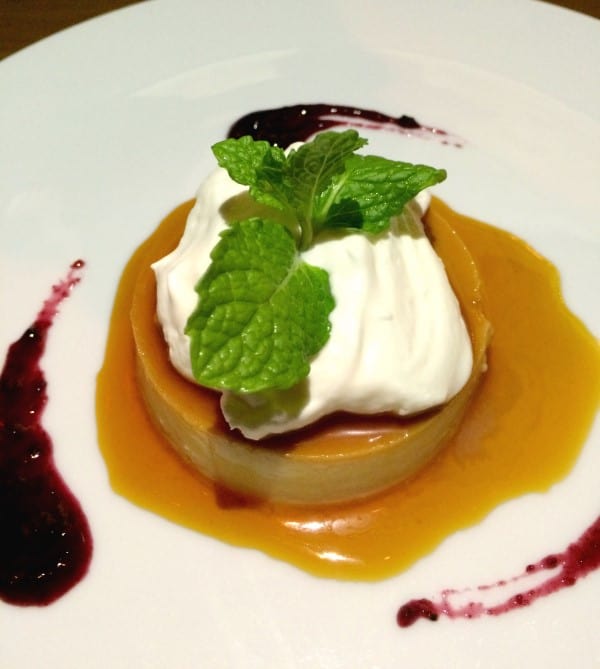 To finish off our meal was the gorgeous Creme Caramel which we shared. I have a special treat for you in this next item though, read on!!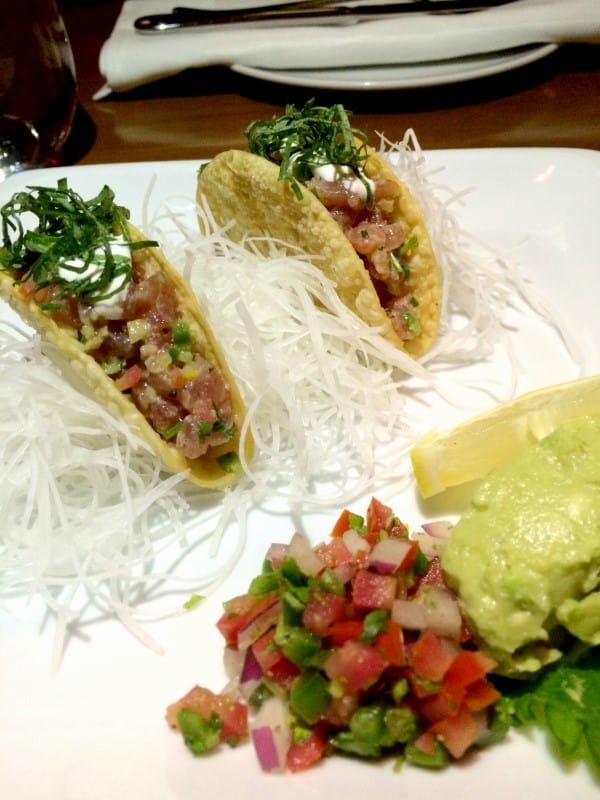 And now for one of my favorites at Ki, Tuna Tacos. I have a little surprise for you too, the recipe for this amazing appetizer but better yet come to Ki, relax and have a cocktail and enjoy these!!
Come and follow them on Facebook and Twitter and see all that is happening at Ki Modern Japanese!!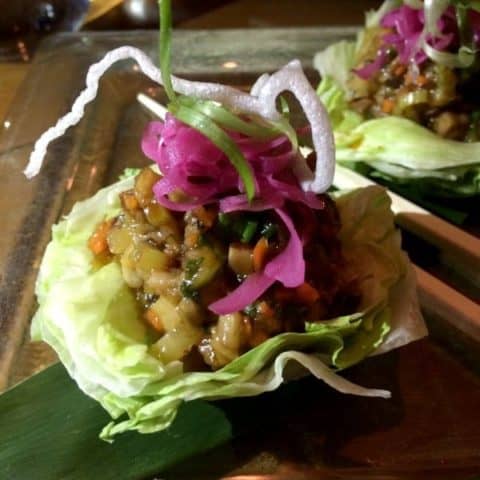 Tuna Tacos
Ingredients
Ceviche:
Chives finely chopped 1 Tblsp
Jalapeno seeded and finely chopped 1 Tblsp
Cilantro finely chopped 1 Tblsp
Tuna (big eye, ahi or albacore cut into 1/8 inch cubes) 3oz
Tomato finely diced 1 Tblsp
Lemon (juice of) 1 each
Yuzu Rind (can substitute lemon or lime rind if not available) 1 Tblsp
Salt and pepper to taste
* mix ingredients and set aside
Ginger Crema:
35% Cream 1 tsp
Pickled Ginger finely chopped 1 tsp
Sour Cream 3 Tblsp
*mix ingredients and set aside
Tomato Salsa:
Jalapenos (seeded and finely chopped) 1 Tblsp
Shallots finely chopped 1 Tblsp
Tomato finely diced 4oz
Cilantro 1 Tblsp
Yuzu Juice 1 tsp
Salt and pepper to taste
*mix ingredients together and set aside
Guacamole:
Avocado 1 each
Yuzu juice 1 tsp
Tomato Salsa 1 Tblsp
salt and pepper to taste
*mash avocado with a fork
and mix with remaining
ingredients and set aside
Taco shells
4 pcs of wonton wrapper
*deep fry for 1 minute on medium heat (325 F)
Use a taco shell mold to attain the shape or fry flat
Drain on paper towel set aside
Instructions
Assembly
Fill taco shell with about 1 Tblsp of guacamole
Top guacamole with 2 Tblsp of Ceviche mix
Top Ceviche mix with 1 Tblsp tomato salsa
Top tomato salsa with ½ Tblsp of ginger Crema
Repeat for each shell
*optional sprinkle with chopped shiso or chopped chives
Arrange on a platter
This recipe is courtesy of Ki Modern Japanese and I was given permission to share.