Here is a super easy and very tasty Jambalaya from Epicure. I am an independent representative and I am loving all that Epicure has to offer. They have many packs to make cooking a snap and they are all delicious. Need dinner in no time without all the fuss. Epicure will have your dinner on the table and you relaxing!! You have got to love that!!
To order this and many other items, come and visit my website.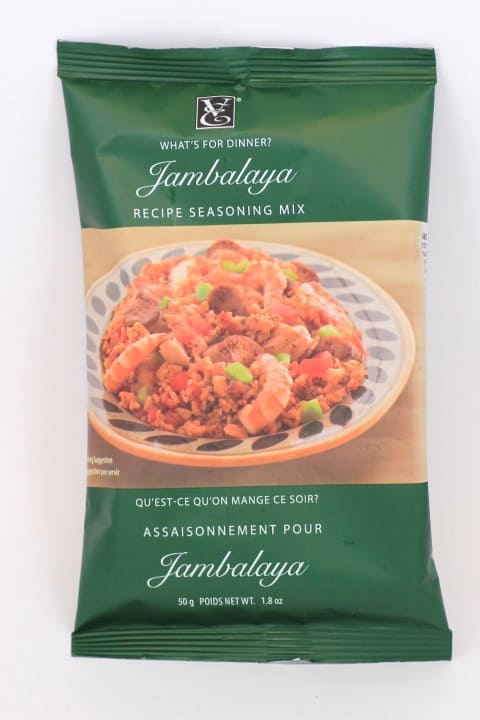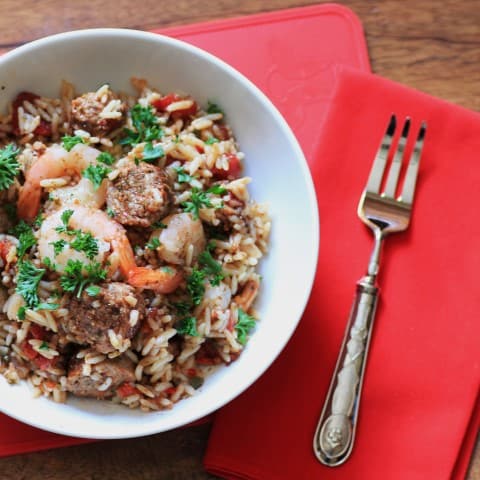 Jambalaya
A super easy and delicious Jambalaya
Ingredients
½ lb (225 g) andouille or Italian sausage, or cured ham, cut into bite-sized pieces
1 lb (450 g) boneless, skinless chicken thighs
Epicure's Sea Salt, to taste
Epicure's Pepper, to taste
1⅓ cups (330 ml) rice
1 pkg Epicure's What's for Dinner? Jambalaya Recipe Seasoning Mix
1 — 28 oz (796 ml) can diced tomatoes
2 cups (500 ml) water
1 lb (450 g) shrimp – optional
Instructions
Preheat oven to 350° F (175° C).
Brown sausage in Epicure's Everything Pan over medium-high heat. Remove to drain on paper towel.
Season chicken with Sea Salt and Pepper and brown on both sides. Add rice, What's for Dinner?Jambalaya Recipe Seasoning Mix, tomatoes, water and sausage. Stir, cover and bake for 35 minutes.
Top with shrimp during last 5 minutes of cooking, if desired.
All of Epicure's products are low in sodium and remain delicious!!