James Joyce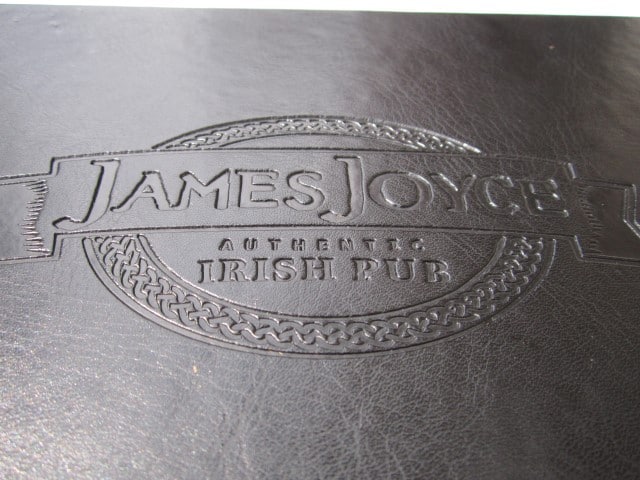 Ken and I were empty nesters for a week while Amber went to Christina Lake with a friend. So off we went on a little adventure seeking some very needed relaxation!! One of our first stops, when we went downtown, was Steven Avenue Mall. A trendy section of downtown that is cut off to traffic, an outdoor walking mall. This is where we came across James Joyce. It was a lovely day so we decided to sit outside.
There's my handsome hubby perusing the menu!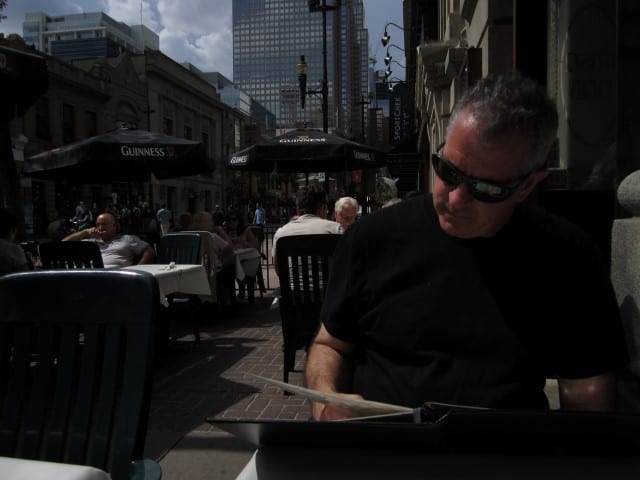 First up were a couple of tall cold beers!! I was thirsty so I dove right into mine.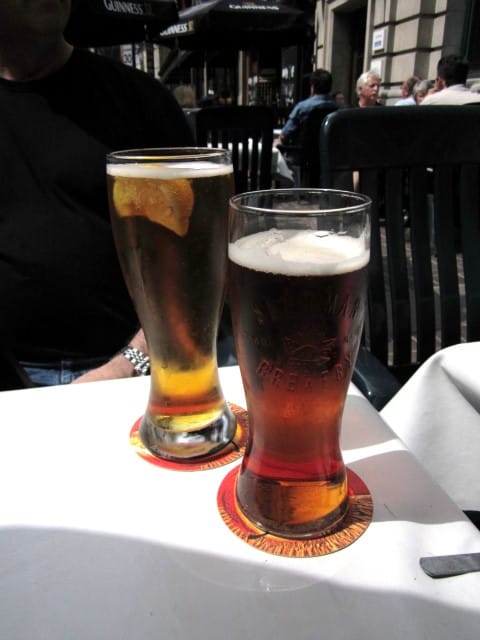 We decided on being somewhat indulgent and started off with the Guiness Onion Rings. Wow, are these good and served up with a spicy Chipotle Mayo. Yum!!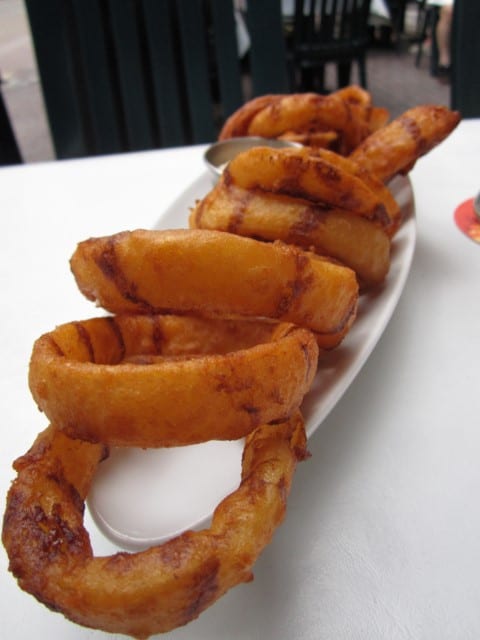 Next up for me was their Warm Beet and Goat Cheese Salad. This was fabulous as I adore beets and goat cheese but I don't think I have had them together before. There were also caramelized onions and walnuts and a gorgeous apple cider vinaigrette.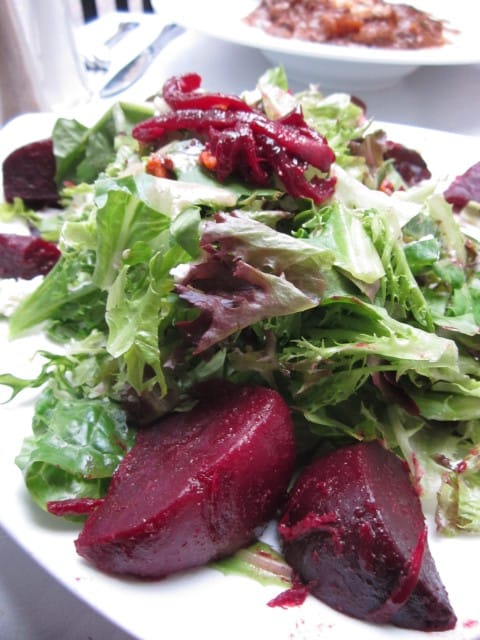 Ken went really traditional with an Irish Stew, a Beef and Guiness Stew. He loved it and the wind had whipped up so it was not too hot outside so he could enjoy the warmth of this thick and hearty meal. You can't get more Irish than that!!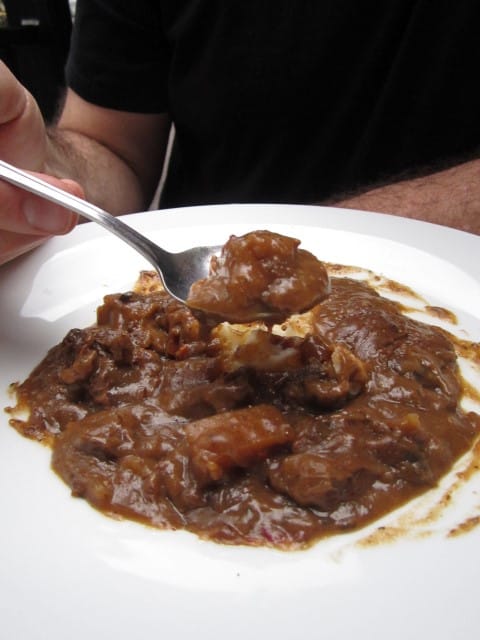 All in all a great lunch experience with great service and a pleasant stroll that ended with us watching and listening to a little street band on the way back. Perfect!!!