JW Foster Wins Cochon555 in Banff
The competition was stiff but in the end JW Foster Wins Cochon555 in Banff! What an amazing event, the food, the drinks, the excitement! I loved every minute of this and it was all showcased at the lovely Banff Conference Center on its inaugural Canadian launch.
I first introduced to you Cochon555 with a wonderful giveaway for tickets to this event and explained all about it coming to Canada and namely to Banff for the very first time!!
Photo credit GALDONES PHOTOGRAPHY/COCHON555.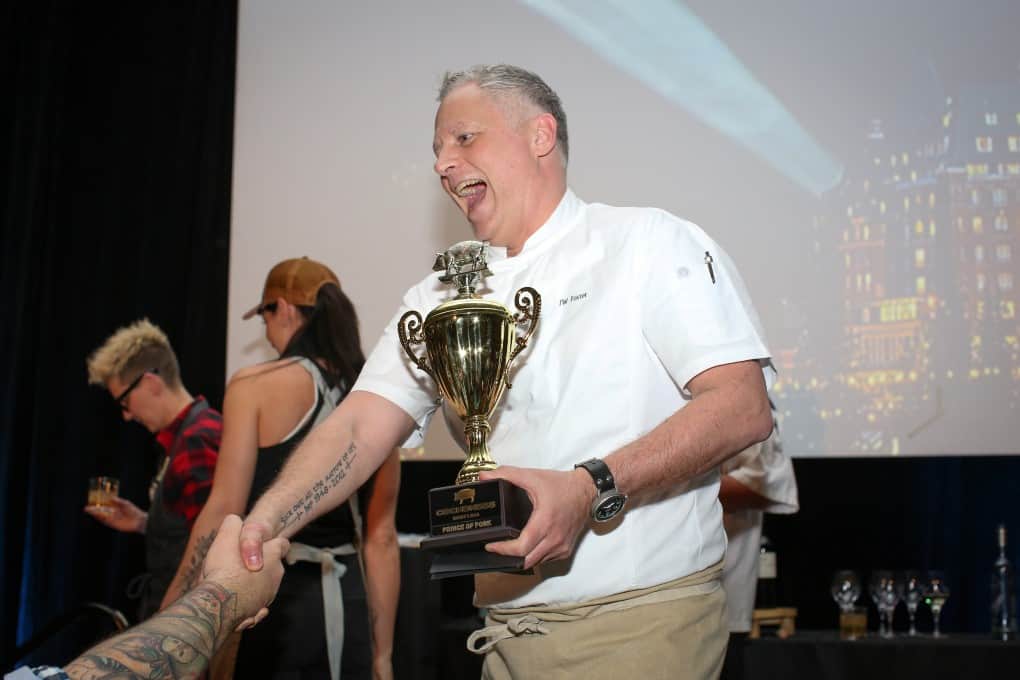 And the winner is………JW Foster of the Fairmont Banff Springs Hotel and is now the Prince of Pork. He will advance to the national finale in Chicago for the Grand Cochon crown, on September 30, competing with chefs from around the U.S.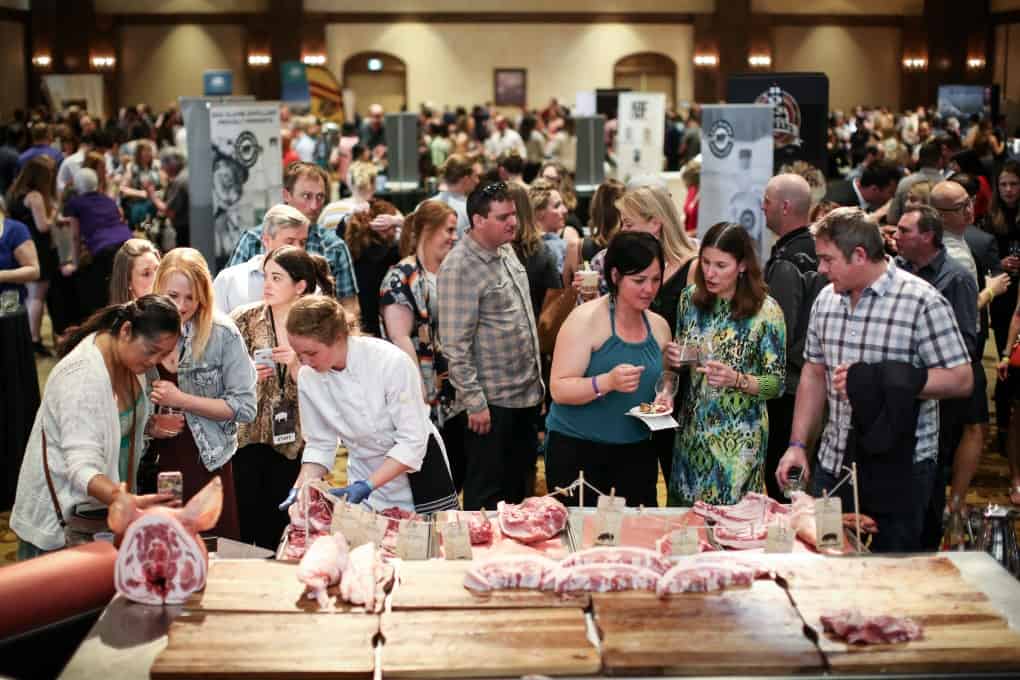 This is an event that celebrates heritage breeds from nose-to-tail with 5 pig, 5 chefs and 5 wine makers. There was a lot to celebrate here. The animals themselves, the farms, the chefs and more!
The Winning Meal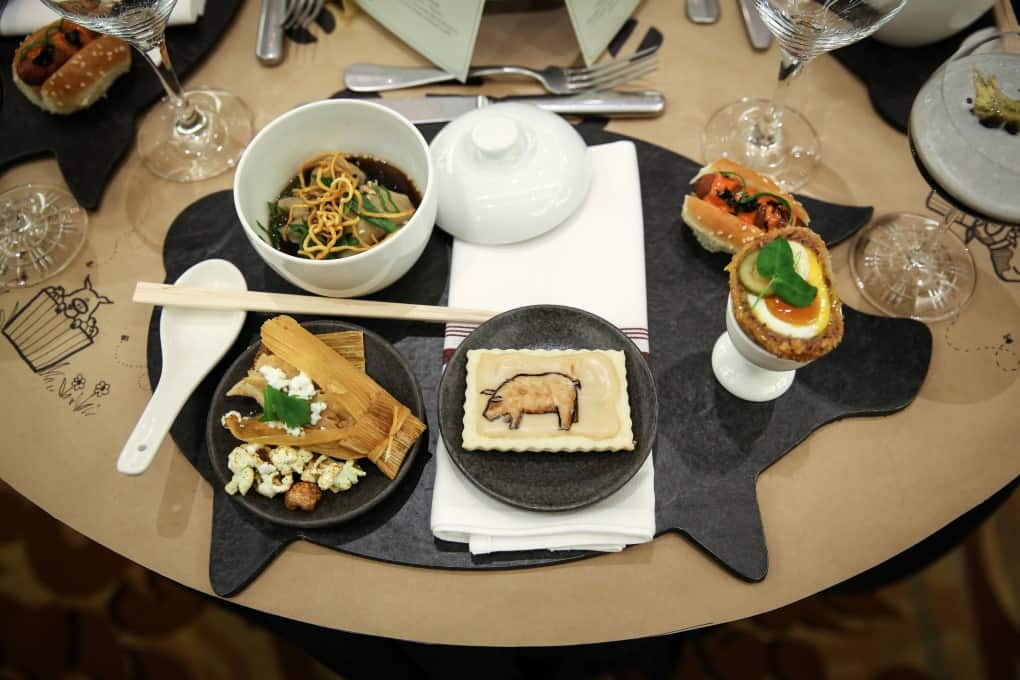 "Pop-Tart-Tin"
Back-Fat Pastry with Braised Apple, Maple-Bourbon Glaze and Smoked Bacon Candy Sprinkles
"Cuts and Glory"
Offal and House Sausage Haggis, Man's Egg and Bier Mustard and Brain Aioli
"Piggy in the Park"
Ball Park Smoky Hot Dog with Gochujang Mayo, Crunchy Nori and Kimchi
"Mexican Carnivale"
Pork Loin Salsa Verde Tamale, Pork Fat, Popcorn Lime Zest and Smoked Cholula Charon
"Hog in the Broth"
Hock and Head Bone Bamboo Ash Wonton Soup with Lemongrass and Ginger Dumplings, Shitake Mushroom, Fried Egg Noodle and Scallion
"Eat Me Irish Coffee"
Espresso-Dark Chocolate Blood Brownie and Bailey's Irish Cream & Blood Truffle served on a stick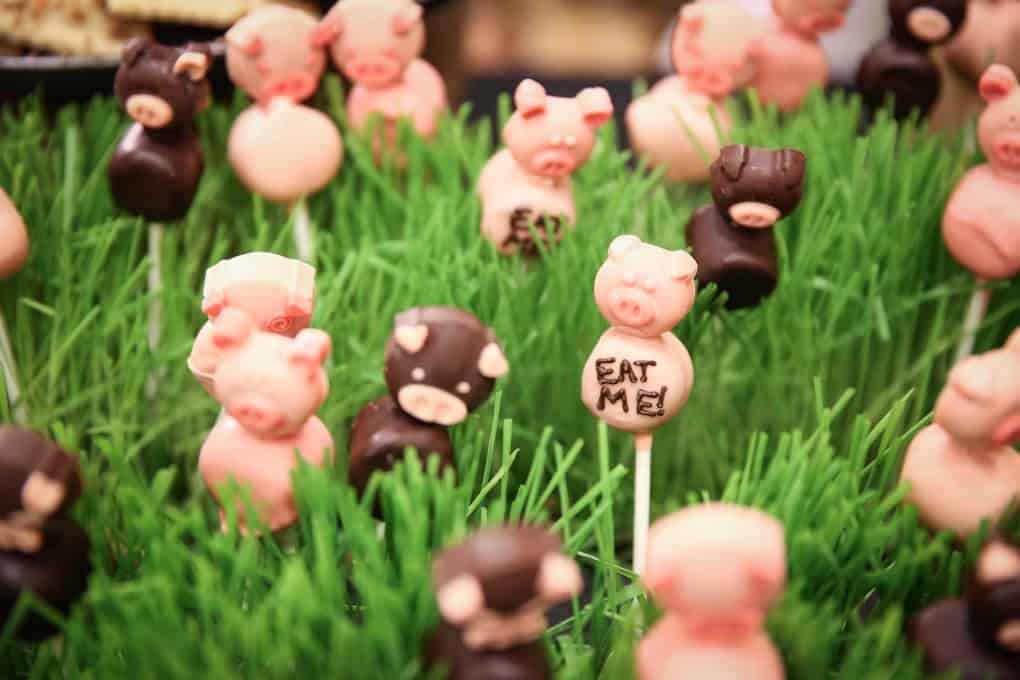 Also served up by the winning team to the general public were these very cute piglets and yes there is pig blood added to the chocolate but you would never know!!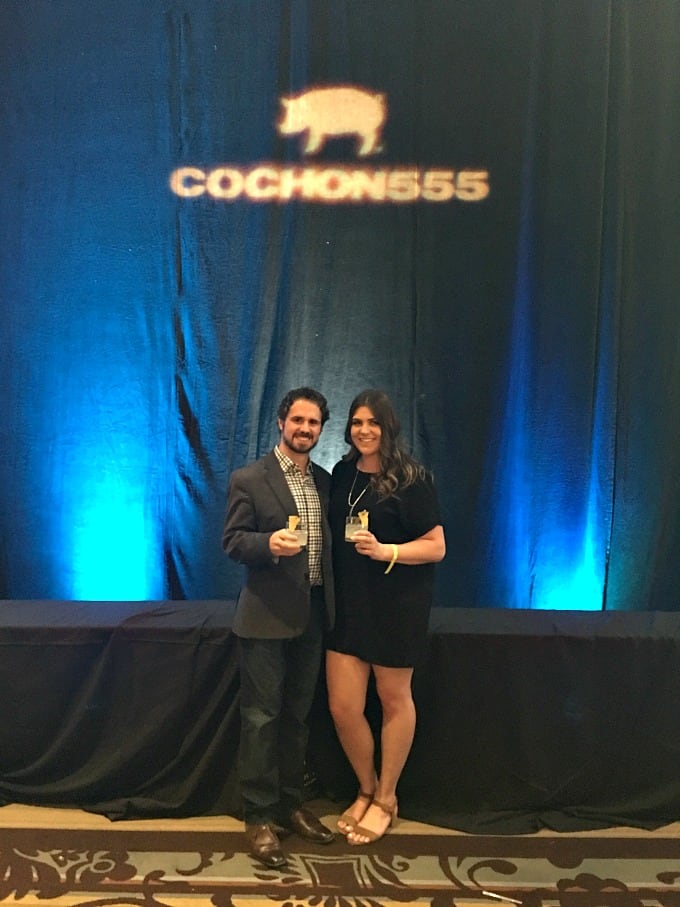 And the winners to our giveaway were Lindsay Voelk and Mike MacDonald. I think they had a great night and enjoyed the winning cocktail!!
"The Montane Coast"
Coconut Fat-Washed Glacier Rye, fresh Coconut Water, Oloroso Sherry, Giffards Banane de Brazil,
Pineapple and Lime Juices with a dashing of Jamaica No.2 and Park Orange Bitters.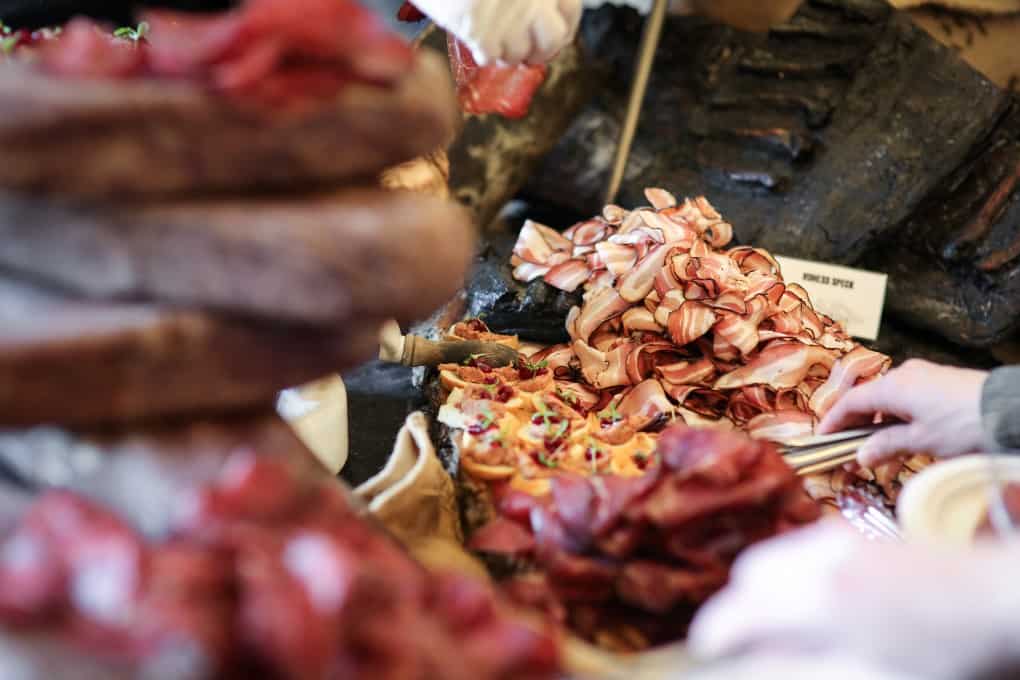 More than 35 courses of food were served to more than 600 guests as they meandered through the event.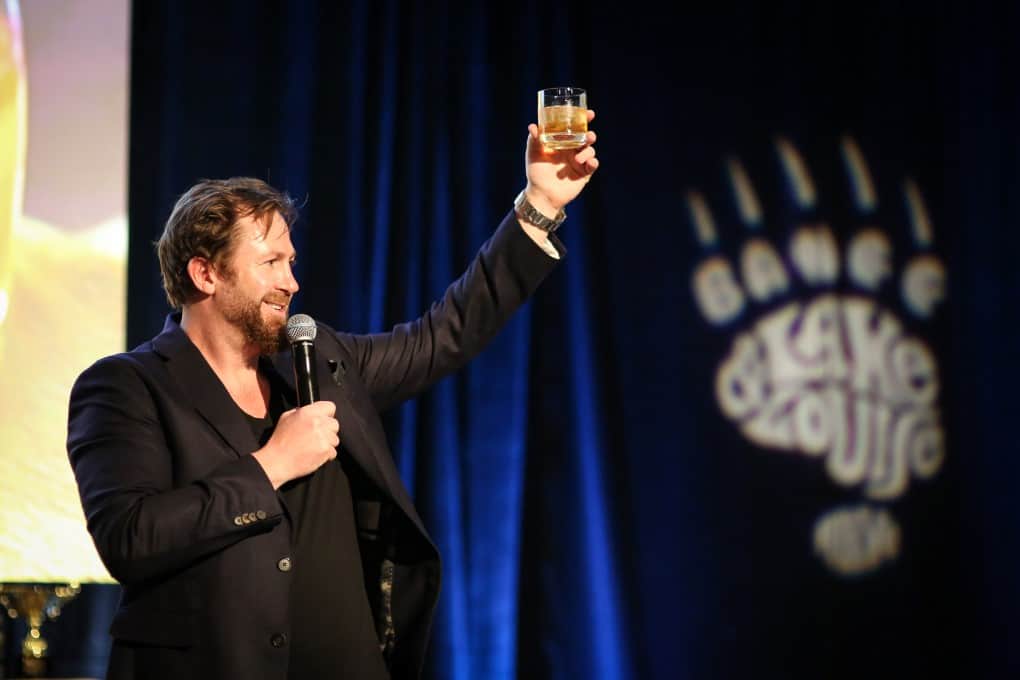 Brady Lowe, the founder of Cochon555 salutes the hard working men and women that put the celebration of heritage pigs together to make it the best night to share food and wine with friends and family.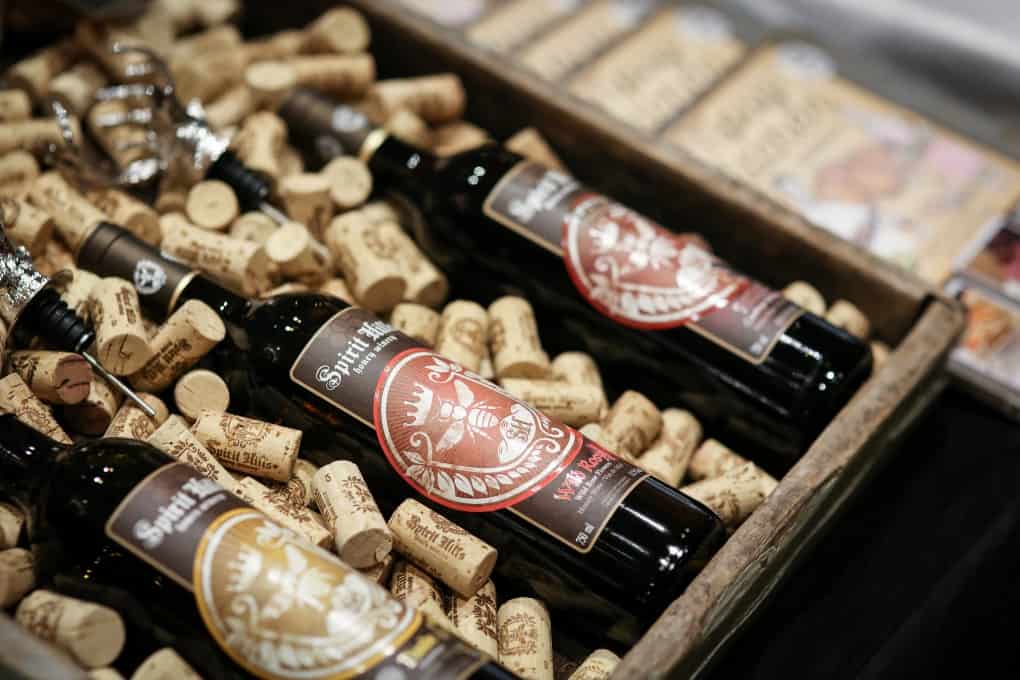 There was a lot of food to indulge in! And a lot of beverages to partake in too! There were competitions for punches, cocktails and lots of sampling of wines, beers and more. Stay tuned to find out who the ultimate winner will be. Good luck to JW Foster!! Bring home the bacon for us!!