Key Lime Tart
Today we are sharing this divine Key Lime Tart over at Real Housemoms. This was Ken's creation as he is the pie and tart guy along with his many other talents. I added the lush whipped cream, raspberries and thinly sliced limes to round out this magnificent dessert. Key limes can't always be found here but we do get shipments from Mexico sporadically throughout the year. Ken was lucky to find some easily. Otherwise key lime season runs from June to August and with spring and summer coming they will be more readily available.
There is a time commitment and some brute strength to juice loads of key limes but the end result is worth it and it really is the only difficult part about this recipe. The wonderful flavor from the key limes is so perfect at this time of year. Awakening your senses from the long slumber of winter! Fresh raspberries add to this wonderful dessert and also make us look forward to springtime with Easter and Mother's Day.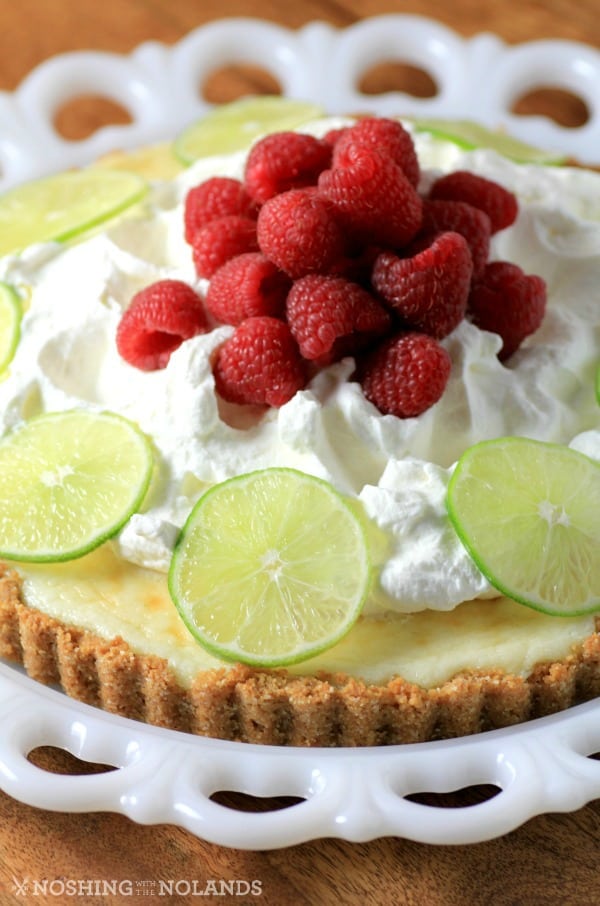 This simple gorgeous tart would be perfect for any family gathering throughout the spring and summer. I know there are many die hard key lime pie fans out there therefore this tart will be very welcoming to many!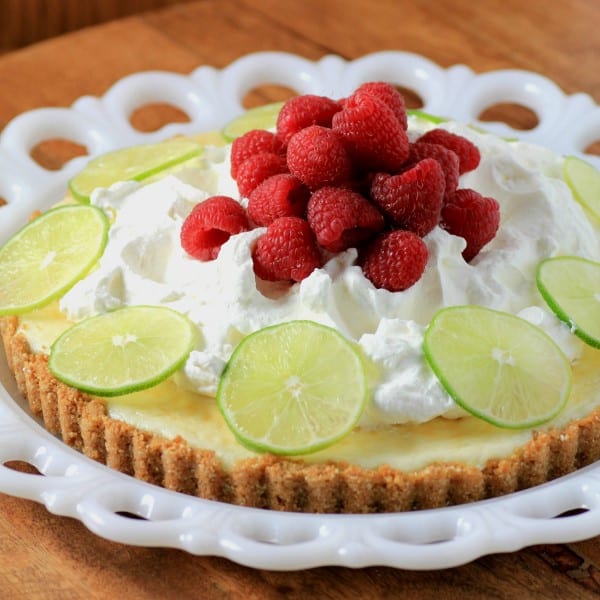 Come over to Real Housemoms for the full post and recipe HERE!!