Ki Modern Japanese – Spring Cocktail Party
Don't you just love cocktail parties? I sure do!! Especially when the drinks and nibbles are at Ki Modern Japanese + Bar. We were kindly invited to attend their cocktail party to sample some of the new cocktails and menu items for spring and summer. It was a gorgeous evening on their patio!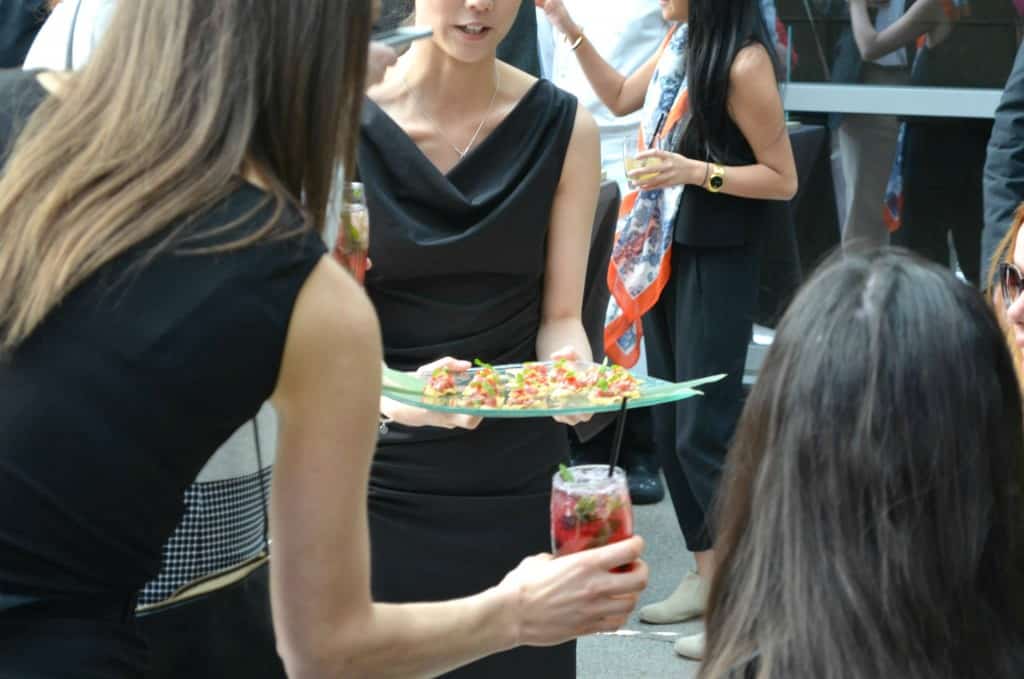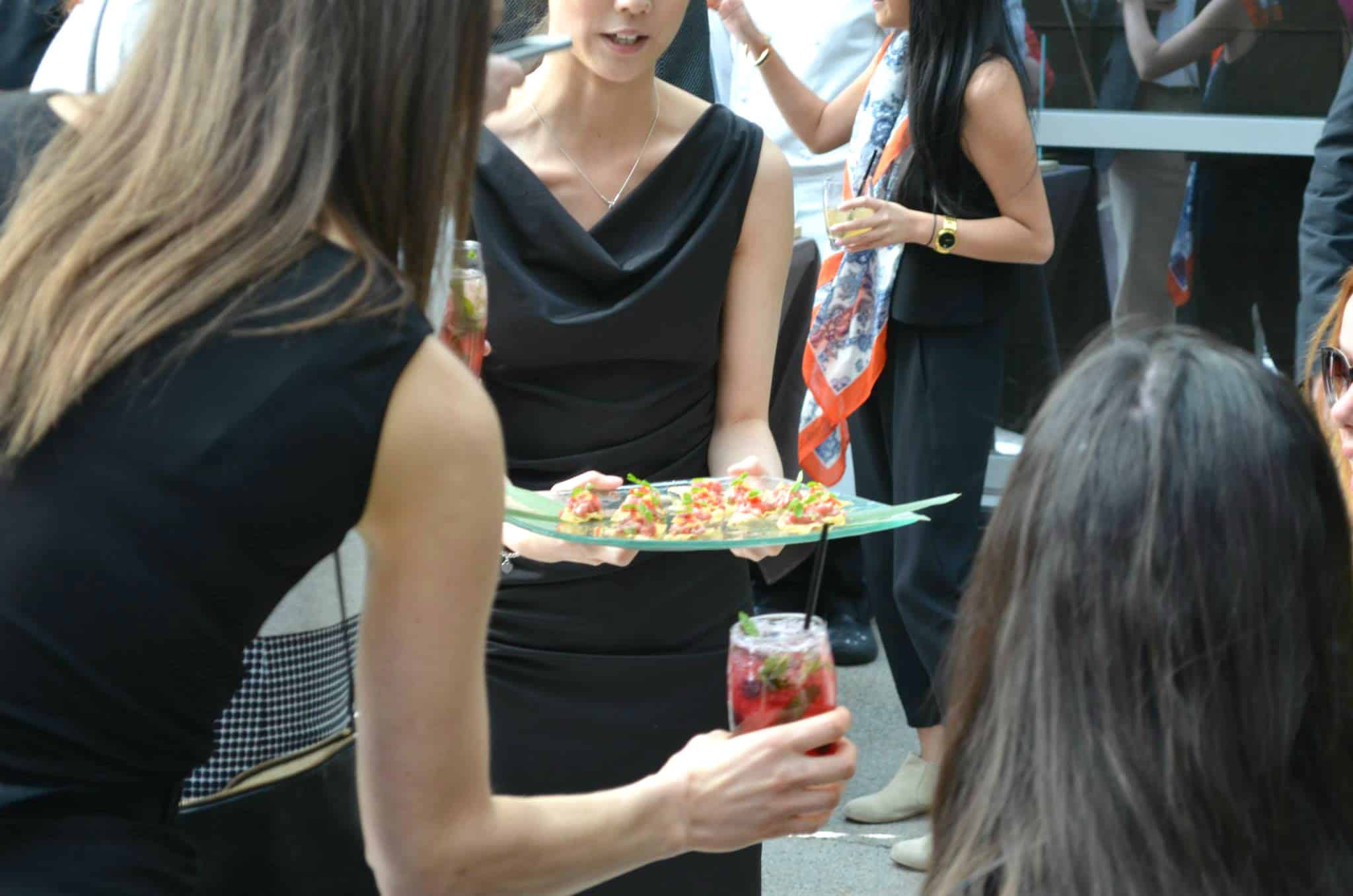 We started the evening off with an amazing cocktail, a sake based cocktail. So refreshing, thirst quenching and full of flavor! I loved it!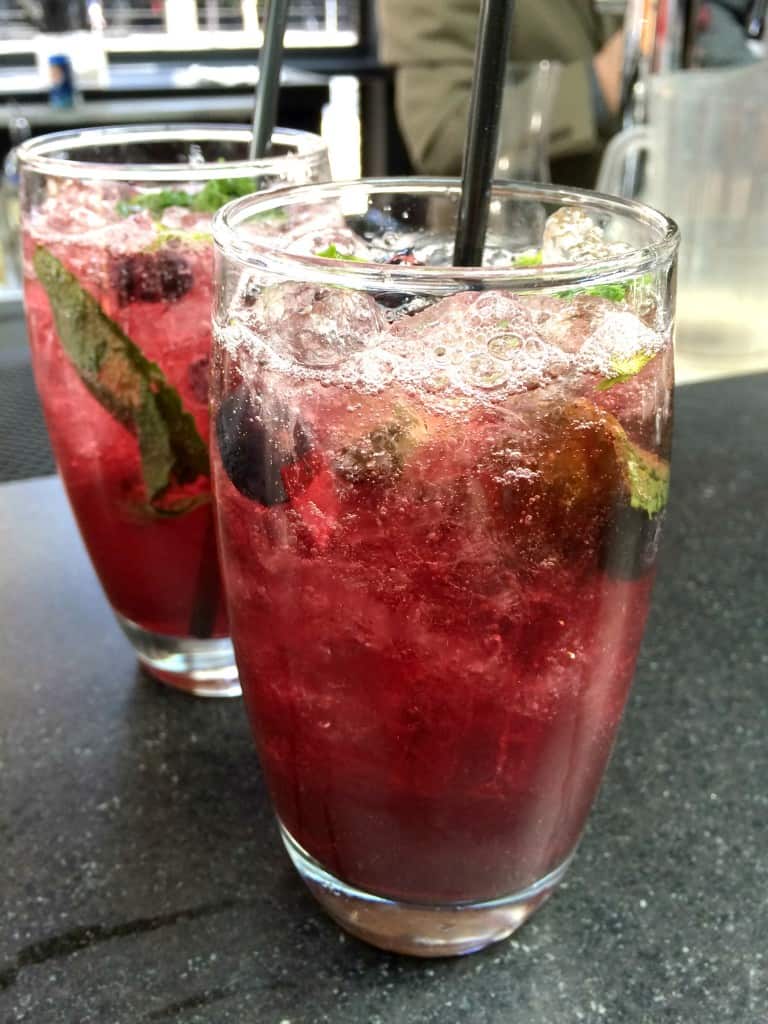 The cocktail is the Pomberry Mojito and Ki Modern Japanese has kindly shared their recipe with you. This is one you will be wanting to sip on their patio again and again this summer.
Pomberry Mojito
In a jigger add the following
Mint & Blueberries then Ice
2oz Junmai Sake
1oz Pomegranate Juice
.5oz Lemon Juice
Shake Vigorously and pour into a tall glass
Top with Simple Syrup and Soda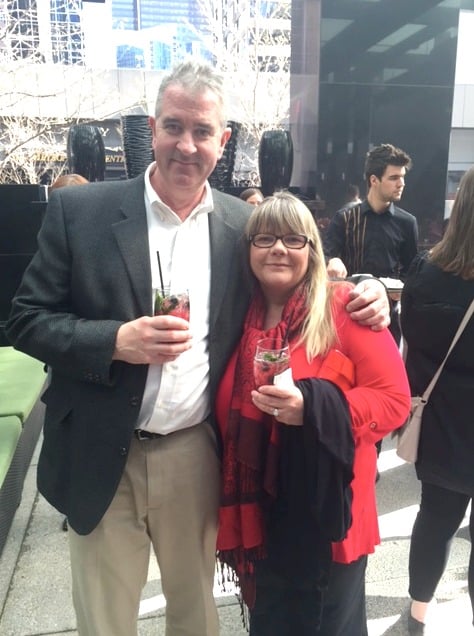 Here we are enjoying ours!! A perfect sunny evening with great people, friendly staff, wonderful food and drink.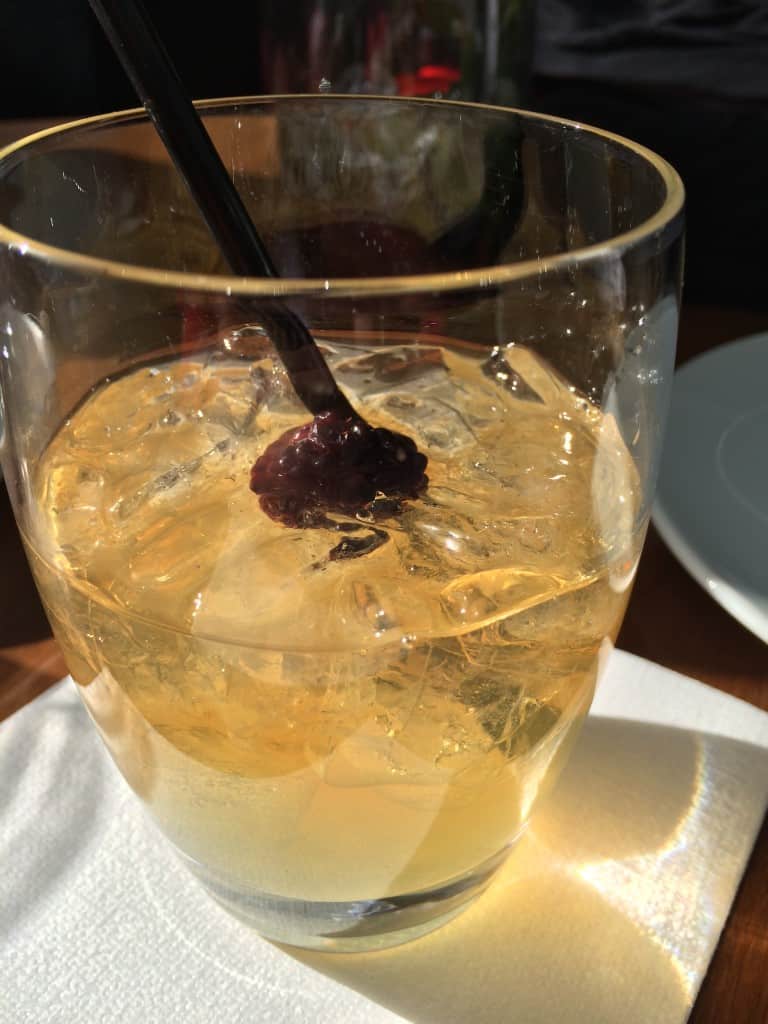 This next cocktail served up that night was the Sake Sour. This cocktail provides more of a punch of alcohol but I loved the flavor. A whiskey sour with a twist, the added sake made a delightful change to the traditional cocktail.
Sake Sour
In a scotch glass add the following
1oz Knob Creek Whiskey
1oz Junmai Sake
2oz Lemon Simple Syrup (2 parts lemon juice. one part simple syrup)
Add ice and stir slowly
Add a blackberry for garnish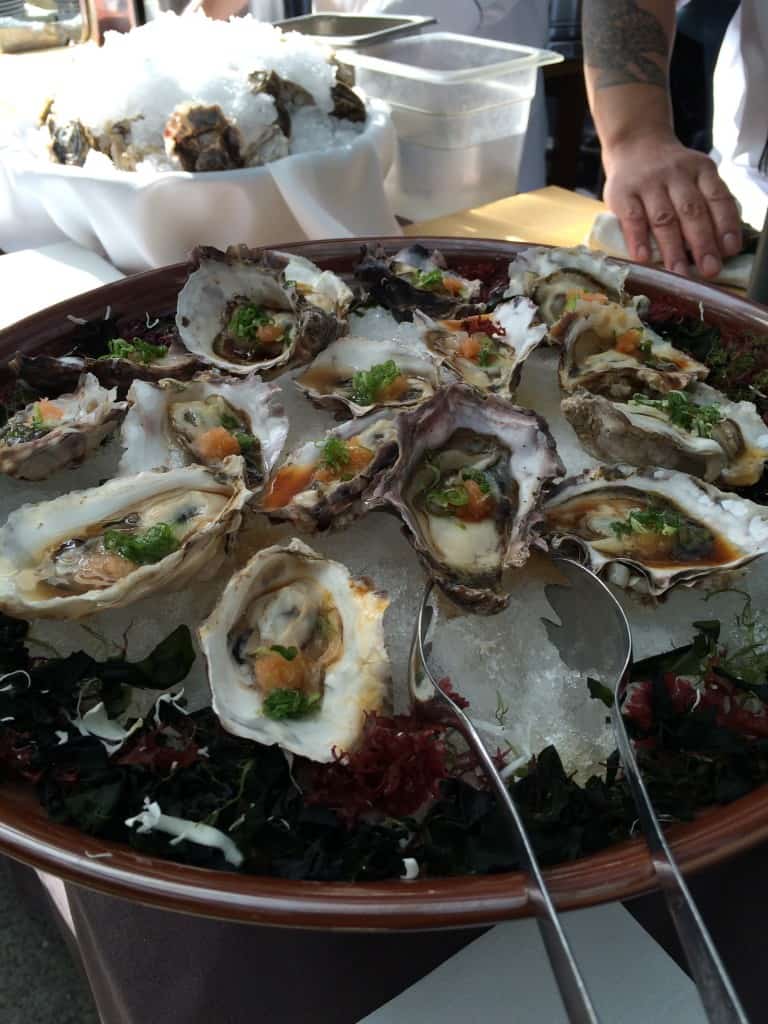 While the cocktails were being sipped their were fantastic nibbles circulating and a gorgeous oyster bar set up. I headed to the oyster bar. One of my favorites and these were flown in for this occasion.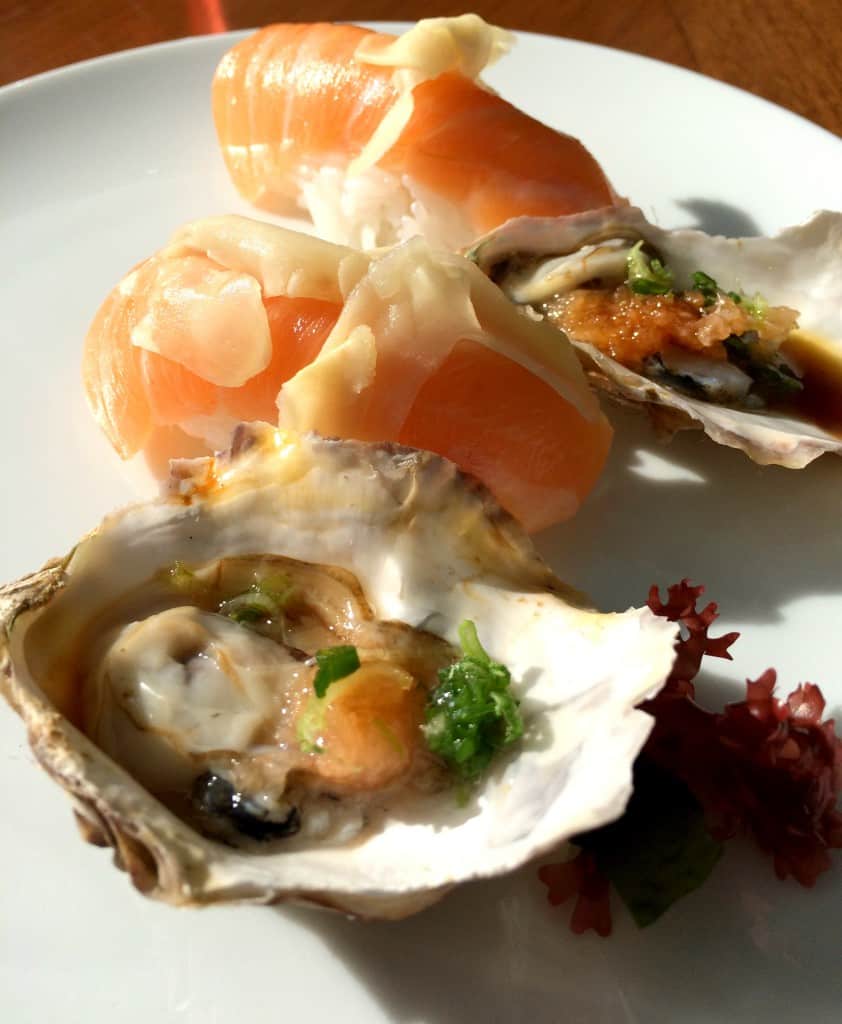 Gorgeous sunlight beaming down on my fresh oysters and salmon, they were enjoyed the second after this photo was taken!!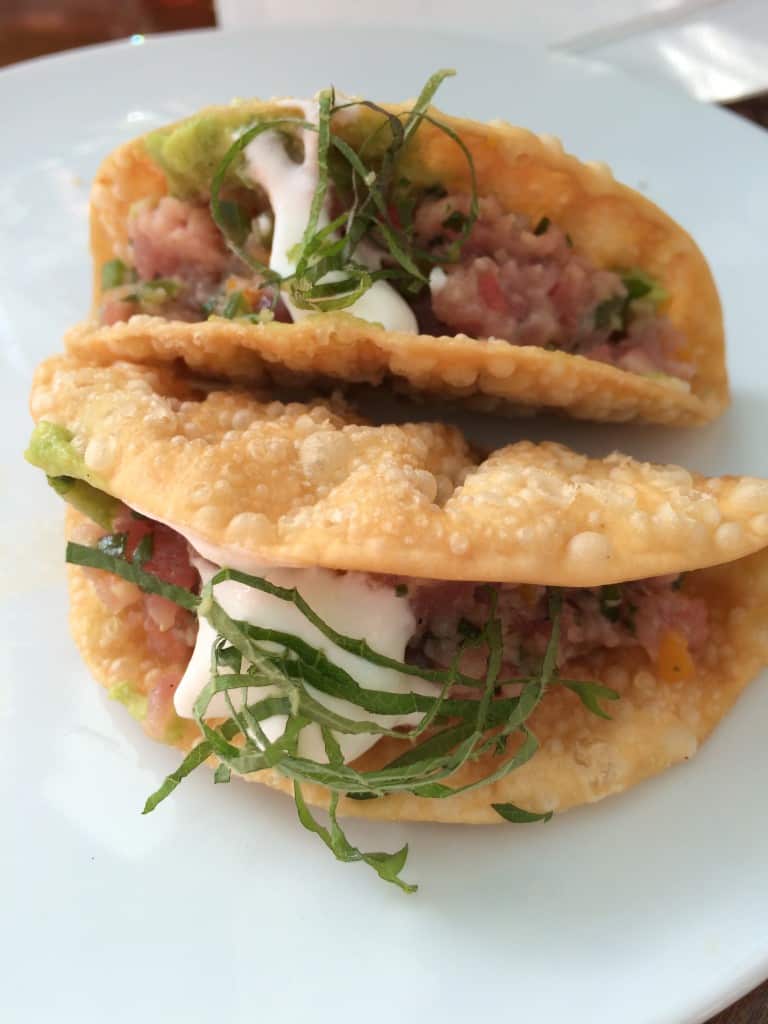 These wonderfully crispy tacos with a spicy salmon made there way around and I was delighted to try them!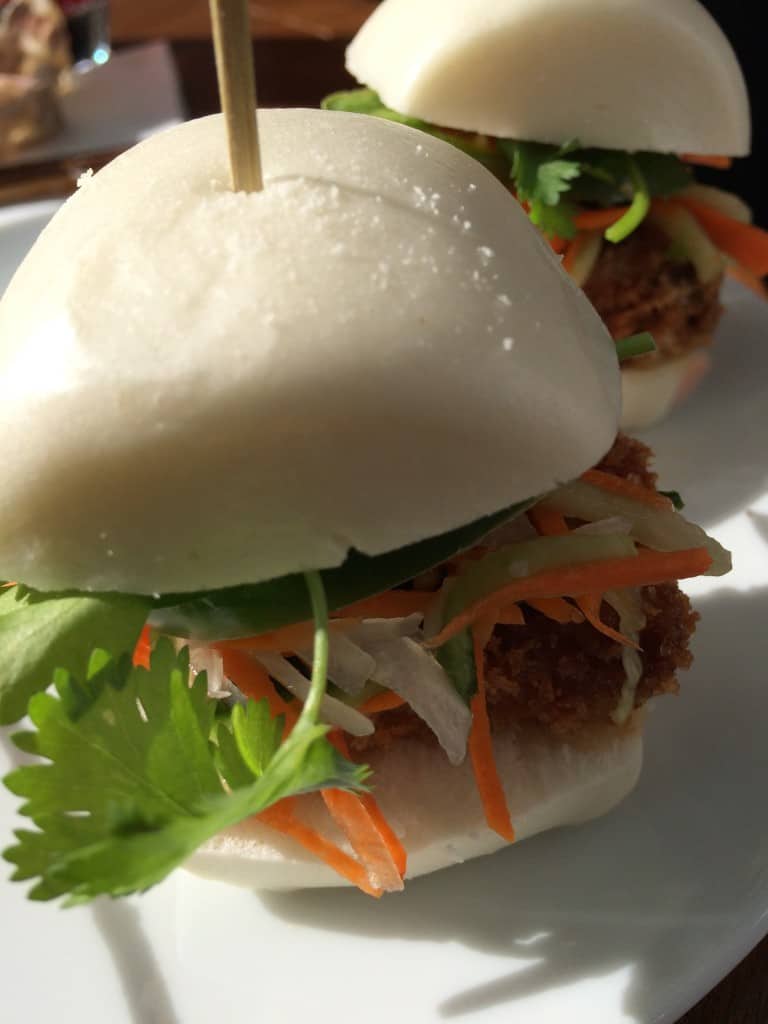 There were sliders with Asian influences like these Vietnamese inspired delicacies. The soft buns went perfectly with the crispy interior and the fresh flavors from pickled carrots and cilantro finished it off perfectly.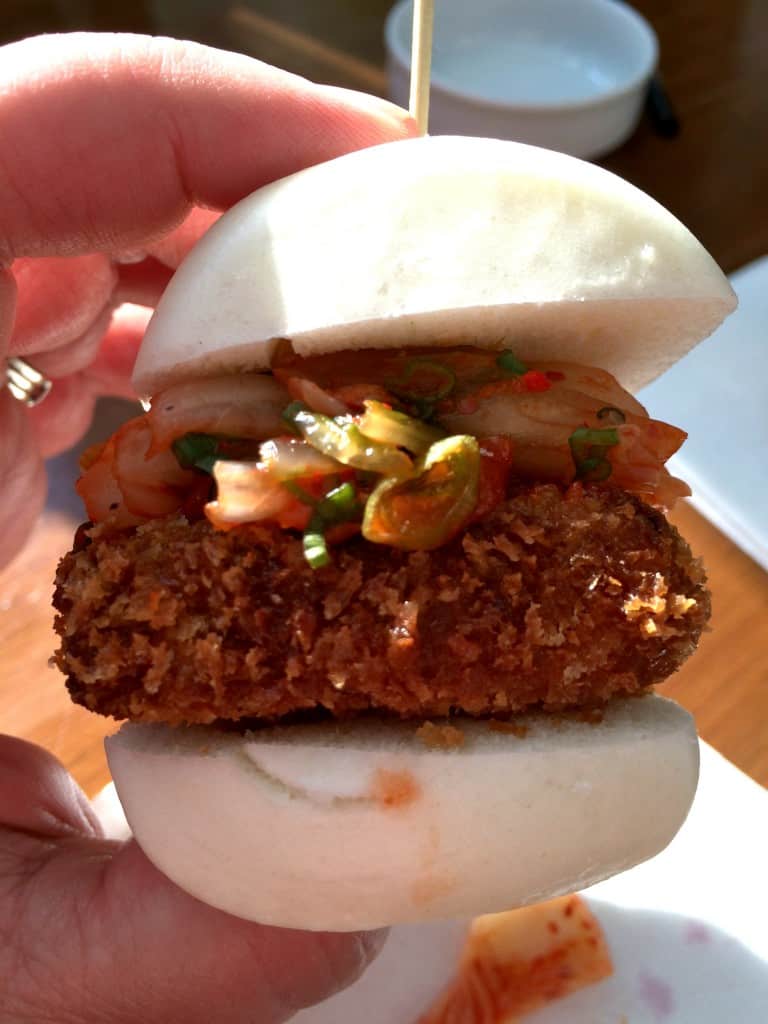 Here is another with a Korean touch with kimchi, there was also a Japanese one too!
Come and enjoy all the wonderful food at Ki Modern Japanese + Bar this summer. Their patio is covered, and has heaters to provide you with comfort from all the elements. Their happy hour has great prices and wonderful food. Come on down to their location at 120 Jamieson Place, 308 4th Avenue SW
Calgary. Call 403-264-1133 for reservations.
Happy Hour:
Buck a shuck is available from 3-7PM
$5 highballs/$5 Sapporo and $7 wine available from 3-6PM!