Kinjo Sushi and Grill
Kinjo Sushi and Grill is a unique, exciting and delicious dining experience. You never know what will happen. I have been there and had a quiet lunch or I have been there when there are fun and lively antics like being sung to by the whole staff!! The restaurant stops while you are transfixed to a medley of songs sung to you with strong Japanese accents and accompanied by tambourines. So hilarious!!
On this occasion it was Ken and myself. Oh how I love sushi!! Ken is not a huge fan but he likes to go once in awhile but doesn't like sashimi that much. I ordered some of my alternate favorites for him and we had a spectacular lunch!!
You always get a free sampling of sushi to start! YUM!!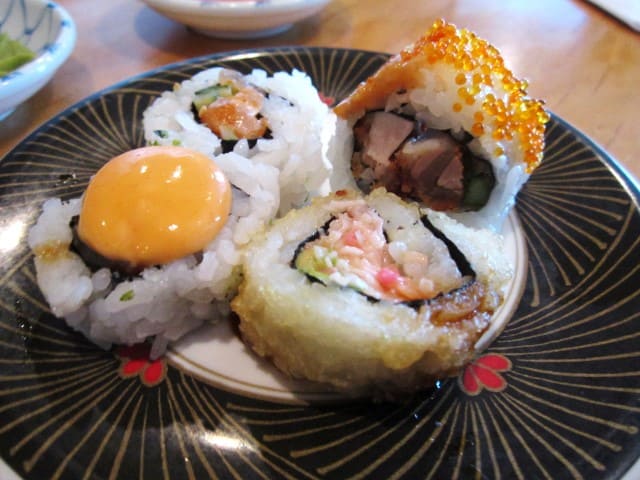 Next up, we grabbed from the floating boats, some spicy tuna. Delish!!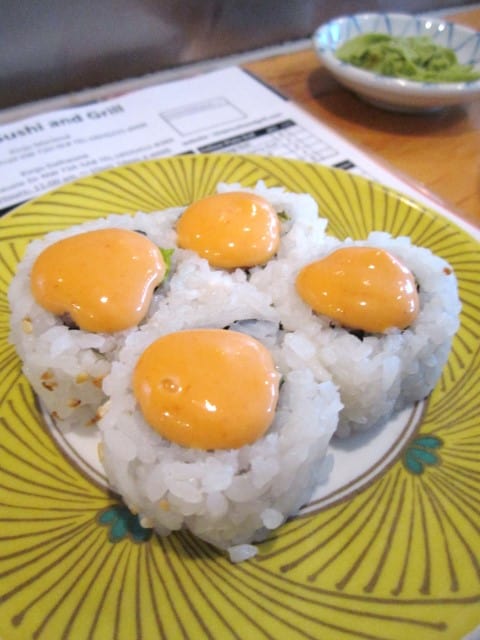 The floating boats!! The staff are very friendly and the service is great!! "Irassyai" is welcome in Japanese and all the staff say this when you enter. You feel very welcomed!!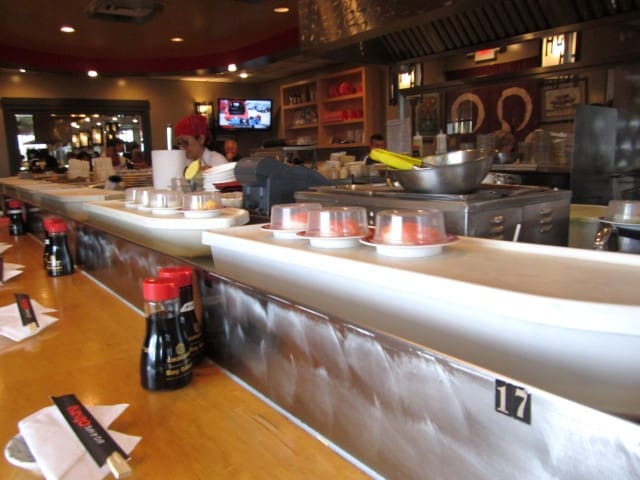 My lovely dining partner and wonderful husband Ken.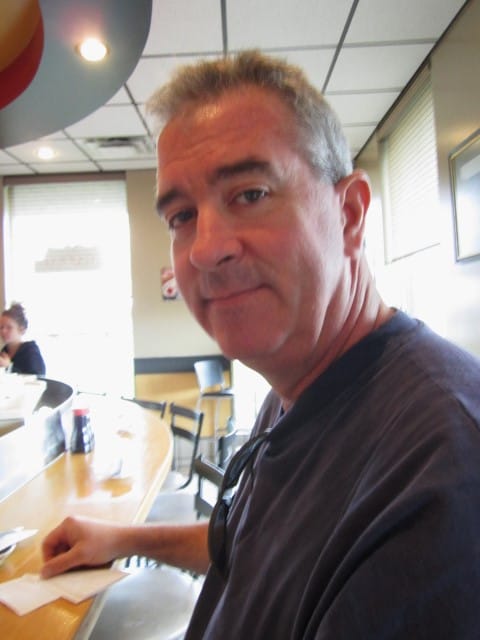 A little sampling of incredibly good Ginger Beef!!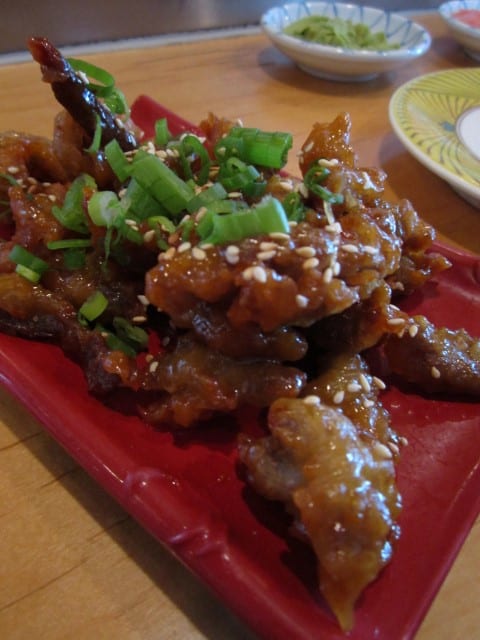 I am excited to show you one of my favorites here and it is Tempura Avocado, you don't see that everyday!! So great!!!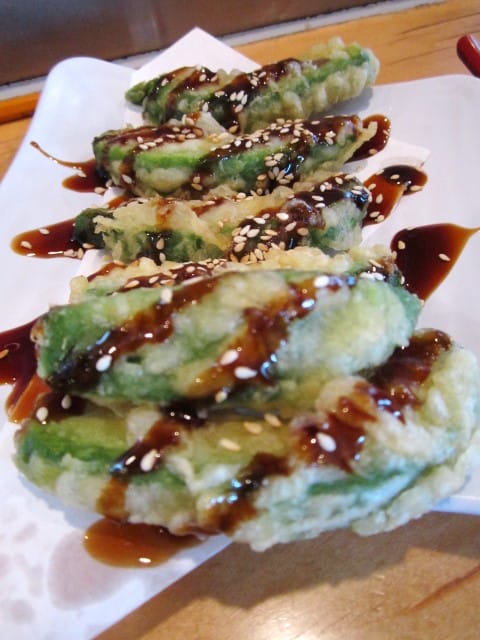 They have a few different dragon rolls, this time we had the Female Dragon, amazing!!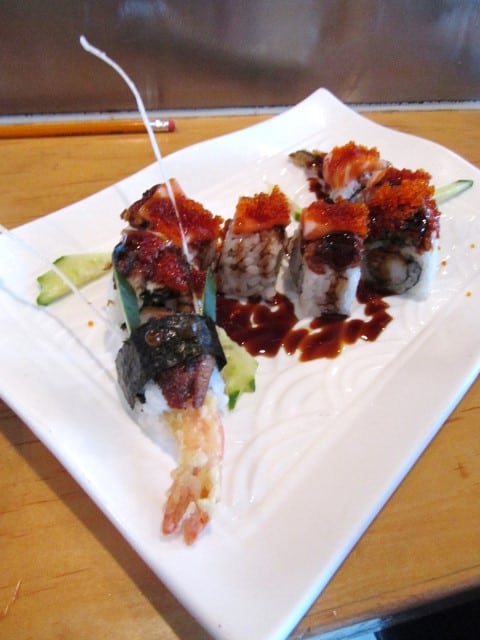 And lastly, sometimes I like a little Tamago with the sweet soy sauce. So good!! Like a little dessert!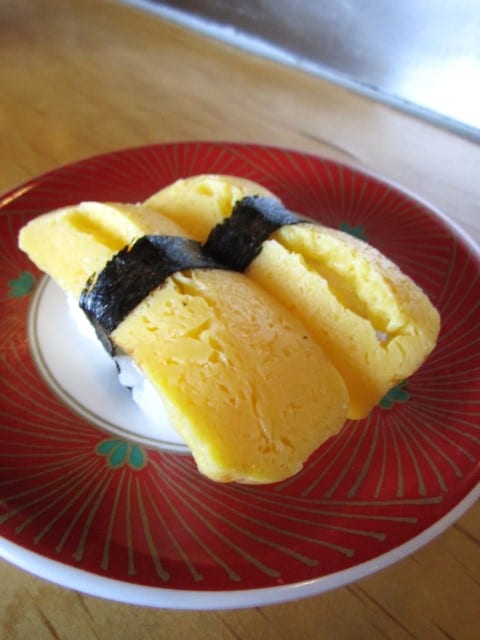 Sometime in your dining experience you will receive a box of Pocky also. Amber loves those!!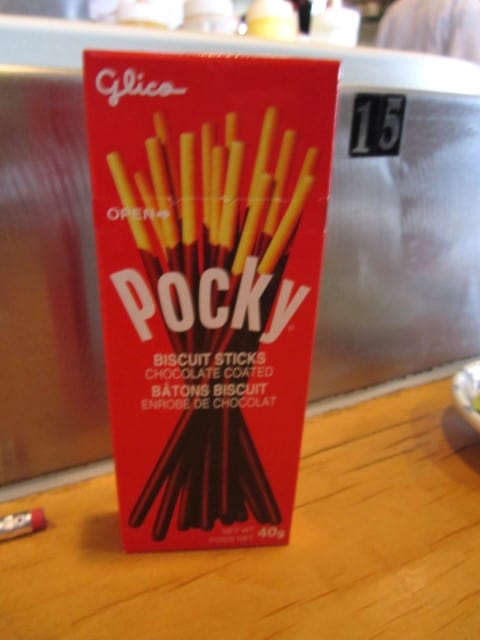 Check out their website for all their locations and menu!!