Kumquat Poppy Seed Vinaigrette
This is an amazing post, filled with gorgeous pictures and a perfect Spring recipe!!! Becca is such a wonderful person and the creative mind behind It's Yummi, an amazing blog with recipes like Cabbage Rolls with Turkey Sausage and Farro. Come and see her site, you will be there for awhile admiring all her wonderful recipe and photography.
I would love for you to follow her on Facebook, Twitter, Pinterest, Google + and Instagram.
I now give you the lovely Becca!!
Hi everyone! I'm Chef Becca, from It's Yummi! and I'm so glad to be here with you today! When Tara announced that she needed someone to help her out with a guest post, I was sort of glad that she was asking in a virtual setting and not in person, because I adore her so much, I would have tackled the other bloggers in that room to stand first in line to volunteer!
Okay, so let's give a cheer, because Spring is here! Although there's still about 18 inches of unmelted snow on much of my lawn in Appleton, Wisconsin, the date on the calendar tells us that the season of Spring has sprung, and I'm overjoyed about it! I look forward to daffodils popping through the soil, warm air blowing in through the screen door, and rain falling from the skies, because all of that means that seasonal spring veggies are right around the corner!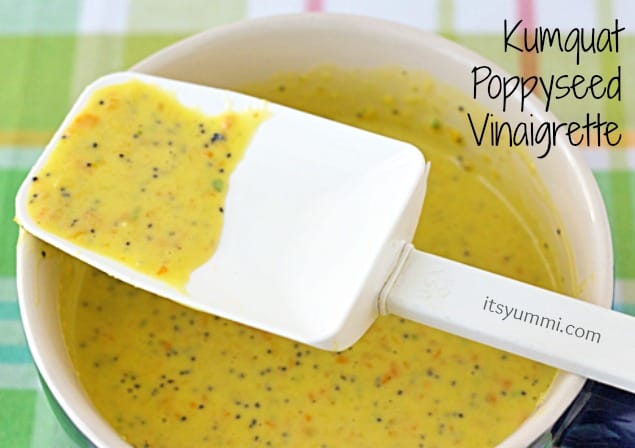 Asparagus is one of my favorite veggies in the Spring. The pencil sized stalks are the best, in my opinion. If they're any thicker than that, they can get woody and stringy and not as yummi, especially if you like to eat them raw, like I do. But when they're a dainty size and steamed to a perfect crisp, I'll sprinkle them with a little sea salt and eat them like candy! OR, I'll drizzle kumquat poppy seed vinaigrette over them and fall in mad love.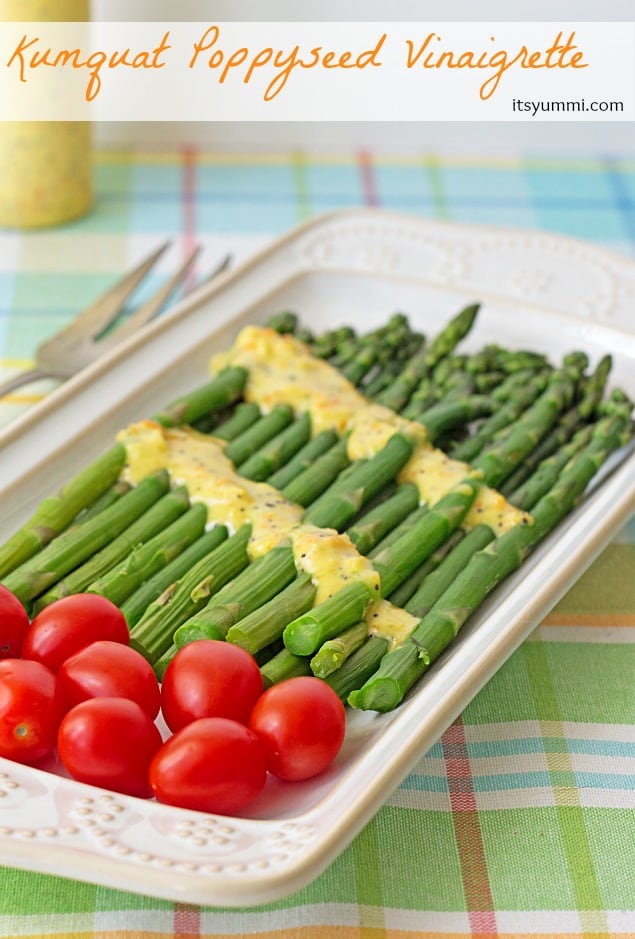 If you have a high speed blender or a food processor, this recipe will take you less than 2 minutes to make. If you're going to try and make it with a good whisk and a strong wrist, it'll take you a lot longer, because you'll need to somehow pulverize the kumquats. I love my Ninja blender, but you don't need an expensive appliance to make this dressing. There are decent blenders to be had for about $30, maybe less if you have a connection to a good thrift shop. Regardless of how you make it, you're in for a sweet yet tangy dressing that is beyond light and refreshing! If you've never tried kumquats, allow me to #FeedYourSpirit with a few facts:
FOOD FACTS – Kumquats
Kumquats are a citrus fruit. They're very tart on the inside, with an edible, sweet rind. Almost like a miniature, inside-out orange.
High in vitamin C
The word "kumquat" literally means "golden orange" in Chinese, which is why it's so popular during Chinese New Year!
The Nagami, or Oval Kumquat (Fortunella.margarita) is the most common variety in the United States. It was introduced into Florida from Japan in 1885 and has been grown commercially in the "Kumquat Capitol," Saint Joseph, Florida since 1895. (data source)
Nutritionally, a single kumquat, eaten raw and with the skin, has just 13 calories, no fat, cholesterol or protein, 2 net grams of carbohydrates, and 2 mg of sodium. I'm not a licensed nutritionist, but I'd say that a suitable serving size would be about 3 kumquats.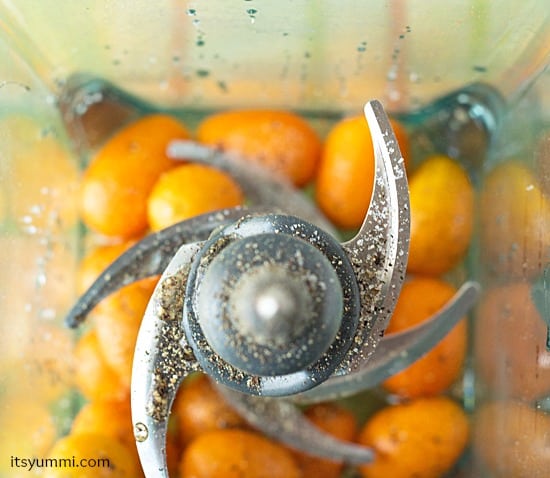 Making this kumquat poppy seed vinaigrette is easy peasy. Just put all of the ingredients except for the olive oil and the poppy seeds into the blender. Run it on medium speed for a minute or so, then slowly drizzle in the olive oil. This is called making an emulsion.
What the heck is an emulsion, Becca? I'm so glad you asked! 🙂
An emulsion is a mixture of two liquids that wouldn't ordinarily blend together, like oil and water. The molecules of one (in this case, the oil) are heavier than the molecules of the other liquid, and they're stubborn, so they won't allow the water molecules to enter its "territory". By blending them together under high speed, the molecules of one will become suspended inside of the other, creating a thick, creamy, and delicious dressing!
Ta da! We've had a chance to #FeedYourSpirit with great information, so now it's time to #FeedYourStomach! Before I give you the recipe, I'd like to once again thank Tara for having me here today. If you've enjoyed this recipe, I welcome you to stop over and visit my virtual kitchen some time. My mission is to help you turn ordinary food into extradorinary meals, and to keep your stomach AND your spirit well fed! I hope you'll try this recipe and say, "Ooo, it's yummi!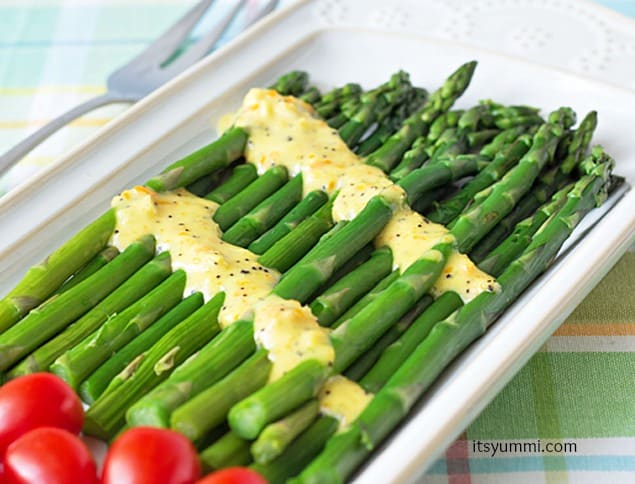 Kumquat Poppy Seed Vinaigrette
INGREDIENTS
15 whole kumquats, scrubbed well and rinsed with cold tap water
1/4 cup apple cider vinegar
1 Tablespoon raw honey
1/2 teaspoon sea or kosher salt
1/4 teaspoon freshly cracked black pepper
4 liquid ounces (1/2 liquid cup) extra virgin olive oil
1/2 Tablespoon poppyseeds
INSTRUCTIONS
Place kumquats, vinegar, honey, salt, and pepper into a blender or food processor. Cover with lid and process on medium speed for about 45 seconds, or until kumquats are pulverized and the mixture is a pale orange color.
Reduce the speed to low and use the small opening in the top of the lid to slowly drizzle the olive oil into the mixture. Once the olive oil has been incorporated, allow it to blend for another 30 seconds or so. This will help the mixture to emulsify and incorpoate air.
Turn off the blender or processor, remove the blade, and use a spatula to stir in the poppyseeds. Taste and adjust the seasonings if necessary.
Pour the vinaigrette into a covered container with an airtight lid. Store in the refrigerator. If kept chilled, the kumquat poppyseed vinaigrette will stay fresh for up to a month. You may need to shake it up a bit or even blend quickly for 30 seconds if the mixture has separated.