Don't put that slow cooker away yet! I actually use mine all summer long too, when it is really hot it is nice not to have the oven on. The weather here is amazing, gorgeous spring days. Everything is budding. So when I was asked to review The Magical Slow Cooker by Sarah Olson I went right to this easy and delicious spring Lemon Rosemary Chicken. It screams spring to me but could be made at anytime of the year. With the amazing ease of a slow cooker I am sure you already know how magical it can be. The only thing you need to accompany it is a great cookbook. This cookbook I have for you today has your covered from breakfast, brunch, party food, side dishes, soups and stews, chilies, main dishes, and desserts.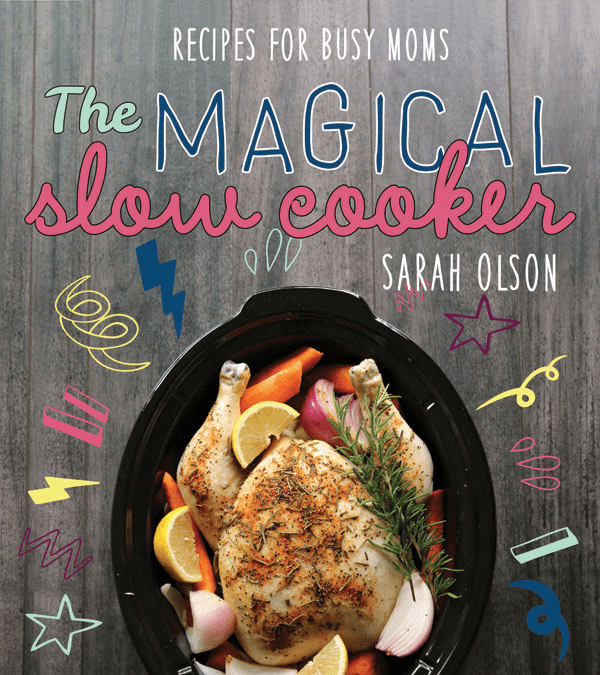 Throw everything in the slow cooker and it does all the work for you. I love a chicken dinner on a Sunday, it seems like a fitting meal to share with my family on that day and even better when it is made in the slow cooker.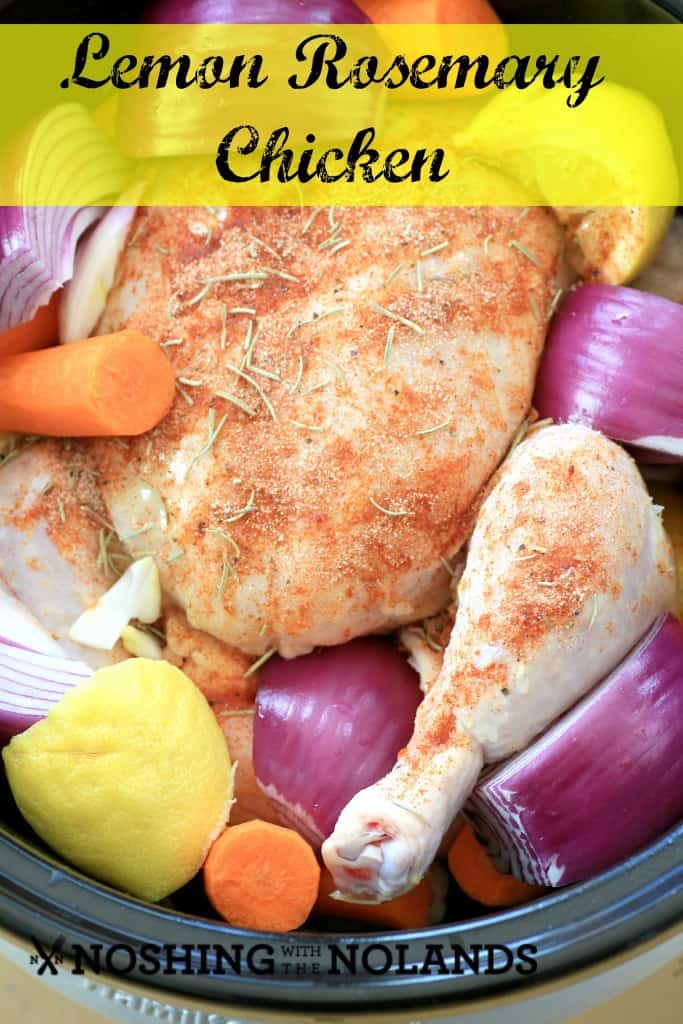 Sarah had a great idea to sit the chicken up on foil balls. It basically steams that way and I think cooks more evenly. I think I would cut the onion a little bit smaller next time, I like when it just falls apart and is super tender.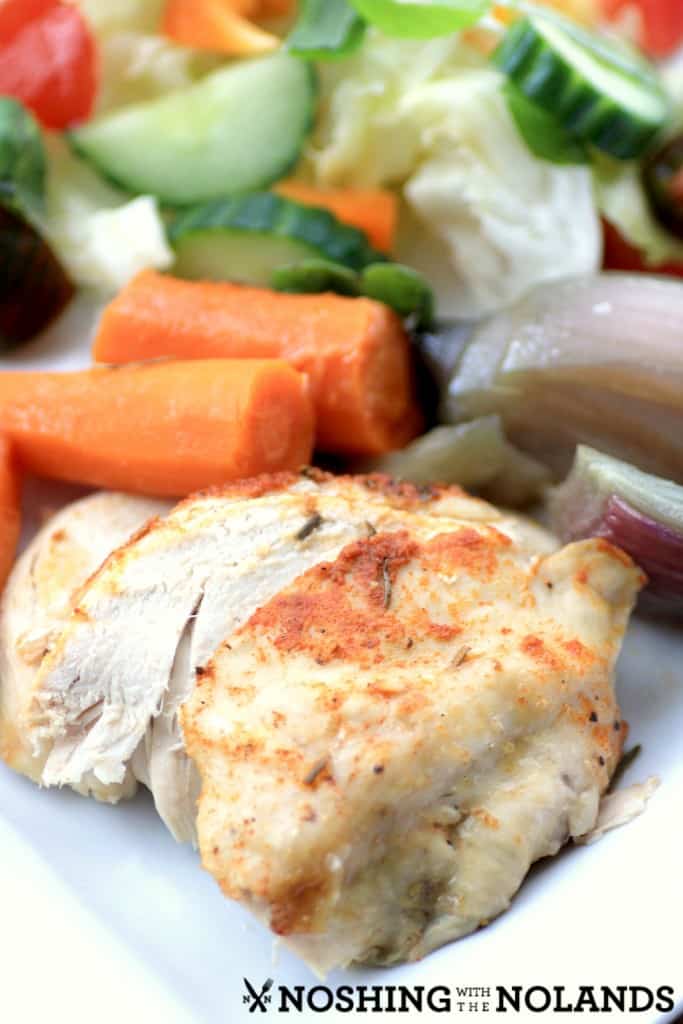 When a chicken is done in a slow cooker, you won't get that crispy skin but the chicken seems to be so much more infused with the flavors of the butter, seaonings, lemon and vegetables. There is a whole lot of taste going in. Plus the chicken is so moist and juicy. The cookbook has so many gorgeous looking recipes like Granola Baked Apples, Fireballs (appetizer meatballs), Roasted Beets, Chicken Tortilla Soup, White Bean Chicken Chili, Pot Roast Dinner, and Blueberry Buckle to name a few that caught my eye. All the recipes have gorgeous colour photos, which I just love. Sarah Olson, the author is the mind behind the blog, The Magical Slow Cooker. She knows her stuff and loves that a few simple ingredients can turn into magic in the slow cooker. She also works full-time as a mail carrier and lives in Springfield, Oregon with her husband and young daughter. Check out her site at The Magical Slow Cooker.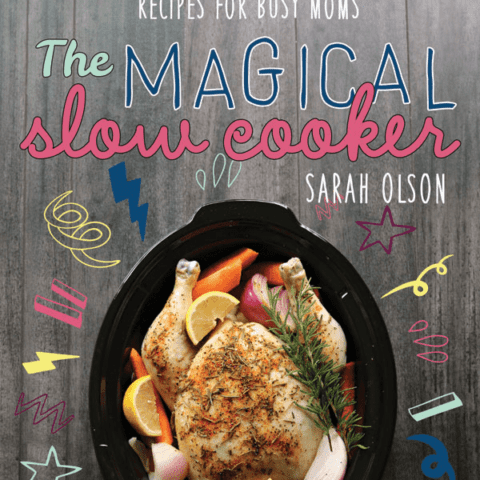 Lemon Rosemary Chicken
Yield: 4 servings
Prep Time: 15 minutes
Cook Time: 6 hours
Total Time: 6 hours 15 minutes
Putting a whole chicken in the slow cooker produces the juiciest, tenderest chicken you will ever taste.
Ingredients
1-4 1/2 lb. chicken
1/4 cup melted butter
1 lemon
4 carrots, peeled and halved (optional)
1 large red onion, peeled and quartered, (optional), (I would cut this smaller, if you like tender onion)
1/2 tsp. dried rosemary
1/2 tsp. salt
1/4 tsp. paprika
1/4 tsp. garlic powder
1/8 tsp. pepper
Instructions
Spray a 6-quart slow cooker with nonstick spray. Make 5 balls out of foil and place them in the slow cooker. Remove the neck and any other loose bits from the inside of the chicken and discard. Place the chicken on top of the foil balls and brush on the melted butter. Cut the lemon in half and squeeze all the juice out over the chicken; tuck the lemon halves (I quartered them) around the chicken.
In a small bowl, combine the rosemary, salt, paprika, garlic powder, and pepper. Sprinkle evenly over the chicken. (Place the carrots and onions around the chicken if using).
Cover and cook on LOW for 6 hours without opening the lid during the cooking time.