Lime Curd Tarts
Lime Curd Tarts caught my eye. The recipe is for Blackberry Lime Meringue Pie but changed up and made into tarts. I changed it up even more and used what I had on hand.
The recipe is vegan friendly minus a meringue topping but I wanted to play around with it. So I made our version of a pie crust and instead of using lard like we usually do, I used all-vegetable shortening.
Vegan Butter
There is a product on the market called vegan butter but I didn't purchase that and did use butter in the lime curd, sorry I know I blew it there but if you want to be vegan you can purchase the vegan butter.
What I did want to try was a non-dairy whipped topping called Rice Whip. This intrigued me to see how it tasted.
There are lots of people that are lactose intolerant so this would be a good alternative for them if it tasted good. I put some on a little tart and hmmm, not bad at all, you could hardly notice.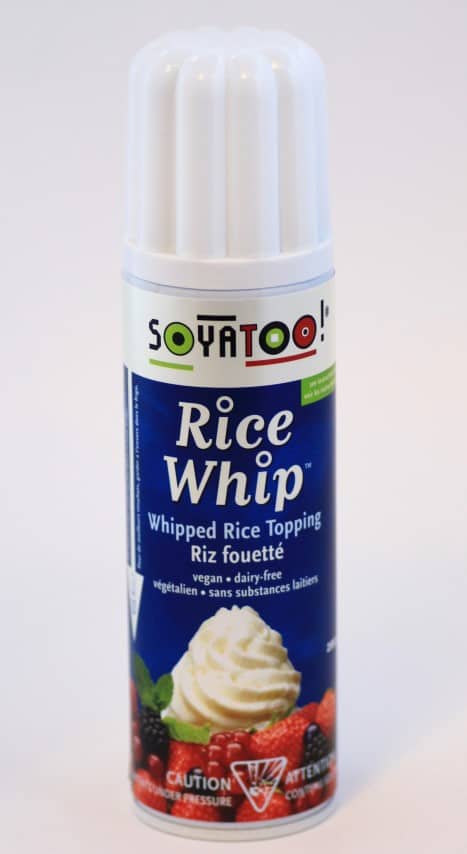 So if you want to be vegan or have a dairy intolerance or you are serving a company with this need I highly recommend it.
Those Little Tarts!
The little tarts asked for a blackberry compote to go with the lime tart but the blackberries were so gorgeous and sweet we were just eating them the way they were.
I decided to skipped that and served them fresh with the tart. If you do this I would recommend making the lime curd a bit thicker and a bit sweeter.
It was pretty tart. Amber and I enjoyed it but Ken felt that they were too tart and I felt they were a bit runny. Amber loved everything about them including the rice whip and gobbled them down.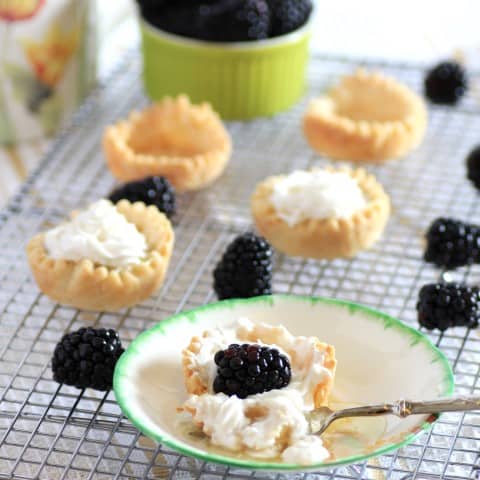 The Petite Treats cookbook has lots of very interesting recipes and I will have to try more. I am glad I went on this little vegan adventure, it is all about learning and trying new things.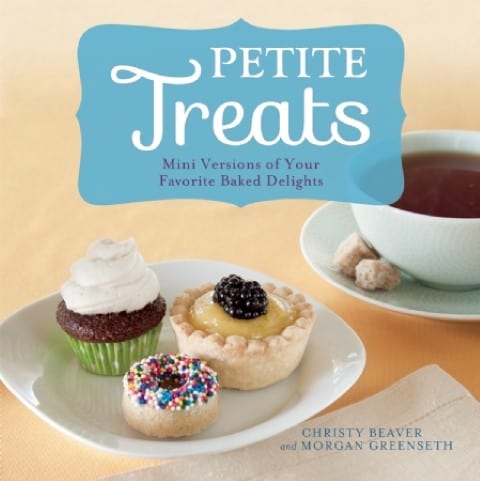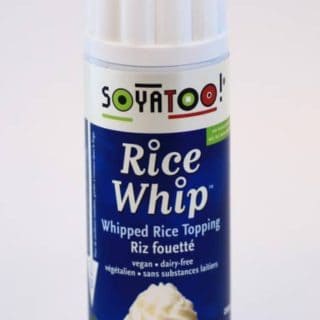 Lime Curd Tarts
Yield: 12 Servings
Prep Time: 20 minutes
Cook Time: 30 minutes
Total Time: 50 minutes
A delicious little lime tart.
Ingredients
Pie crust, homemade or store-bought, vegan optional
Lime Curd
3/4 cup lime juice
1 Tbsp. grated lime zest
3/4 cup sugar
pinch of salt
1 1/2 Tbsp. cornstarch, dissolved in 1 1/2 Tbsp. cold water
1 Tbsp. coconut milk
1 Tbsp. butter or vegan butter, cut into small pieces
Fresh blackberries
Whipped cream or rice whipped topping
Instructions
Preheat oven to 350F. Roll out a 1/4 of the dough (wrap and freeze the leftover in thirds for another use) on a floured surface and cut 3 1/2" rounds and place in a muffin pan that is sprayed with cooking oil.
Repeat to make 12. Add mini pie weights to each cup and bake for 20 min. Remove from the oven and allow to cool completely.
To make the curd combine the lime juice, zest, sugar, and salt in a medium saucepan. Stir well over medium heat until the sugar is dissolved. Add the cornstarch mixture and the coconut milk.
Continue to cook and stir until the mixture begins to thicken and it just comes to a boil. Add the butter and continue stirring until the mixture is like pudding. Remove from heat.
Transfer to a heatproof bowl and cover with plastic wrap so that the plastic wrap is in contact with the curd.
Refrigerate to cool.
To assemble the tarts remove tarts from the pan and place on a plate. Fill with lime curd and top with whipped topping and a blackberry.
Nutrition Information:
Yield: 12
Serving Size: 1
Amount Per Serving:
Calories: 162
Total Fat: 6g
Saturated Fat: 3g
Trans Fat: 0g
Unsaturated Fat: 3g
Cholesterol: 5mg
Sodium: 87mg
Carbohydrates: 26g
Fiber: 1g
Sugar: 14g
Protein: 1g
Recipe calculation was provided by Nutritionix and is estimation only. If you need nutritional calculations for medical reasons, please use a source that you trust.