Lizard Creek Lodge and Condominiums
Want some family fun in British Columbia? A relaxing weekend away with friends for some skiing and hot tubbing? A romantic weekend away in a cozy lodge with fabulous fine dining? Then come to Lizard Creek Lodge and Condominiums in gorgeous Fernie, British Columbia, which is a short 3 hour drive from Calgary. We enjoyed the opening weekend at Lizard Creek Lodge, which was the first weekend in December.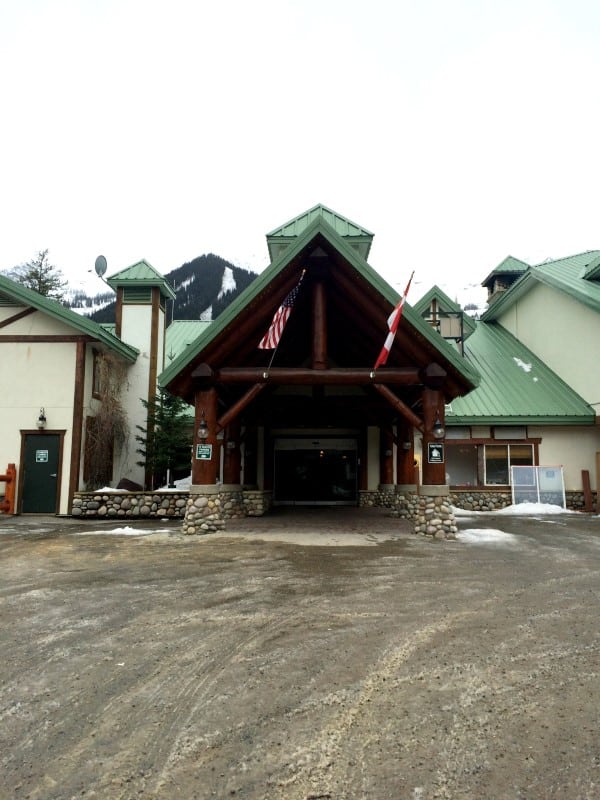 We were graciously taken care of from the moment we entered the lodge.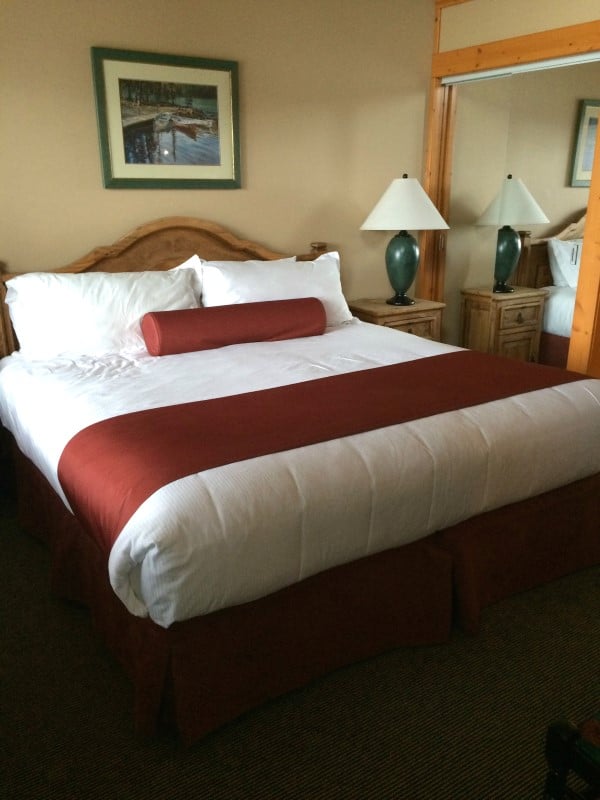 Our accommodations were massive for the three of us and very nicely appointed. Here is the master suite with a king sized bed. The loft had two full queens and the condo had a total of three full bathrooms.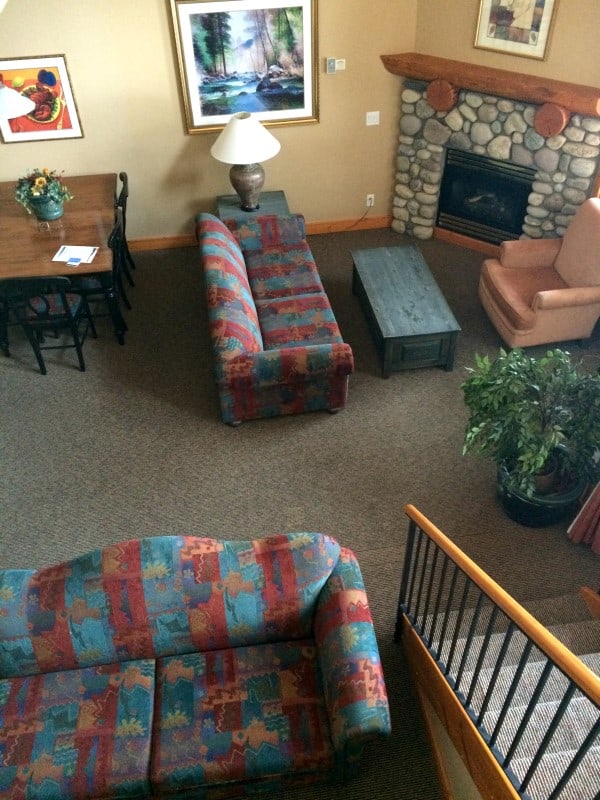 This picture is from the loft looking down at the two seating areas, one around the fireplace and the other in front of the TV.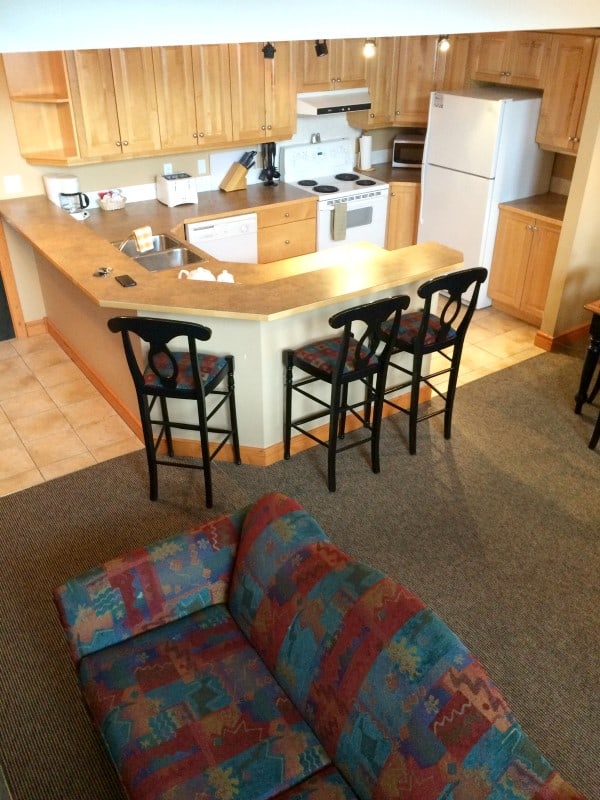 Our condo came with a fully equipped kitchen plus laundry facilities!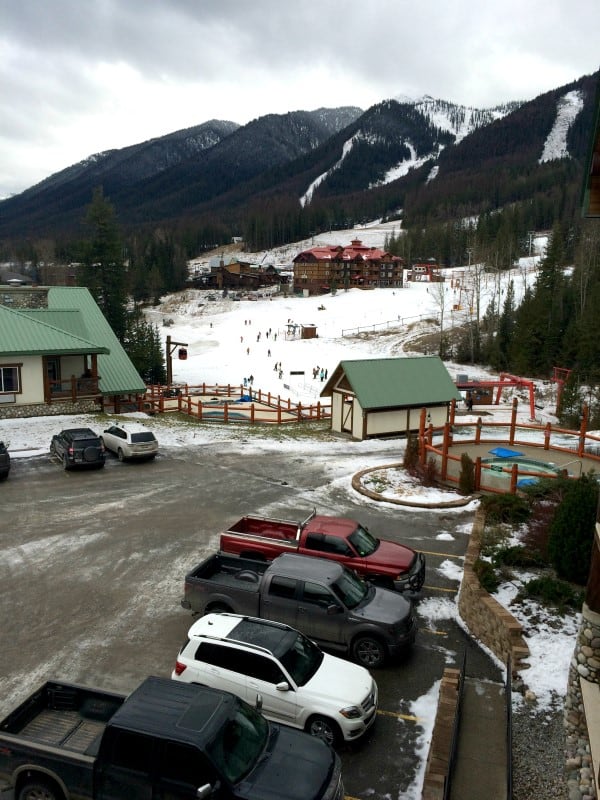 Lizard Creek Lodge is the perfect ski in and ski out resort, this is the view from our balcony!! The temperatures are warm in this area of British Columbia but they still see lots of precipitation. It may be in the form of rain at the bottom of the mountain but it will be for sure snowing at the top!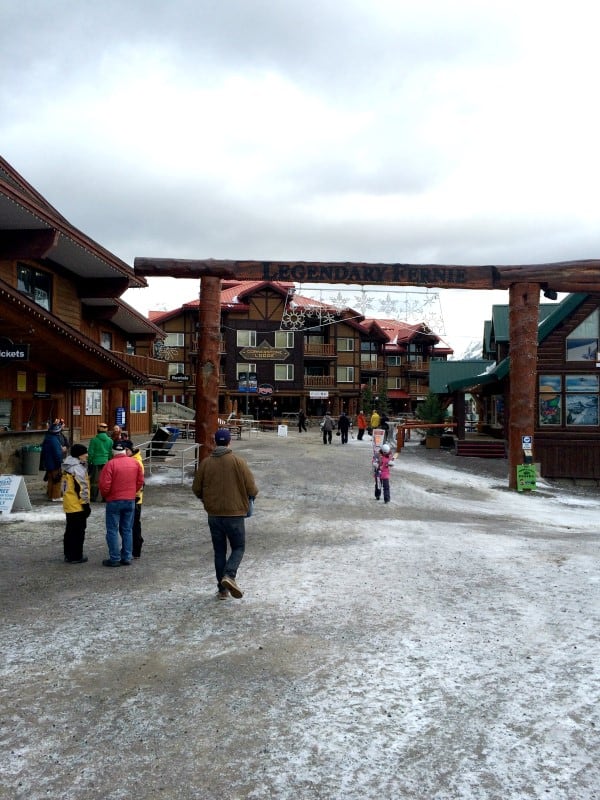 Here is the little village at the ski hill. This is where we located our ski passes, there are also coffee shops, restaurants and stores.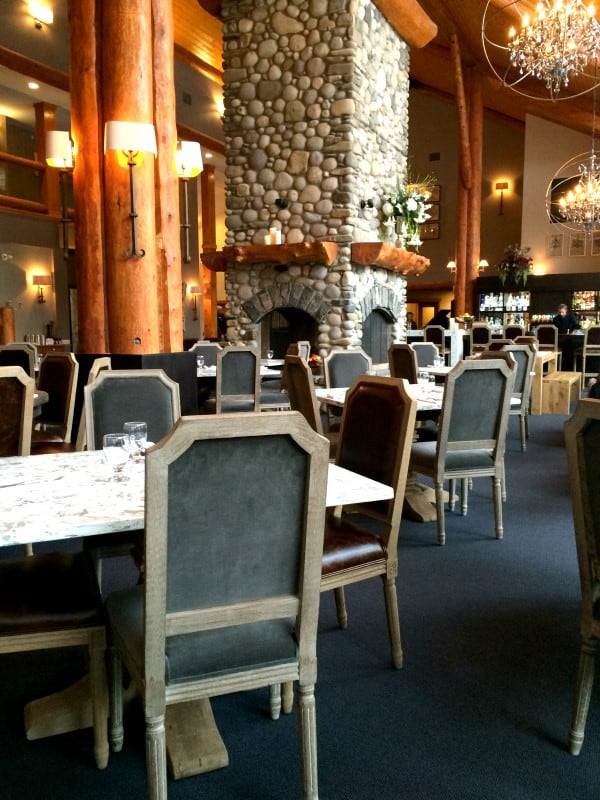 After we got ourselves settled in comfortably and ski passes were at hand, we were famished and wanted very much to dine in the new Cirque restaurant that is newly renovated with a brand new menu. The restaurant is gorgeous and so comfortable with real wood burning fireplaces.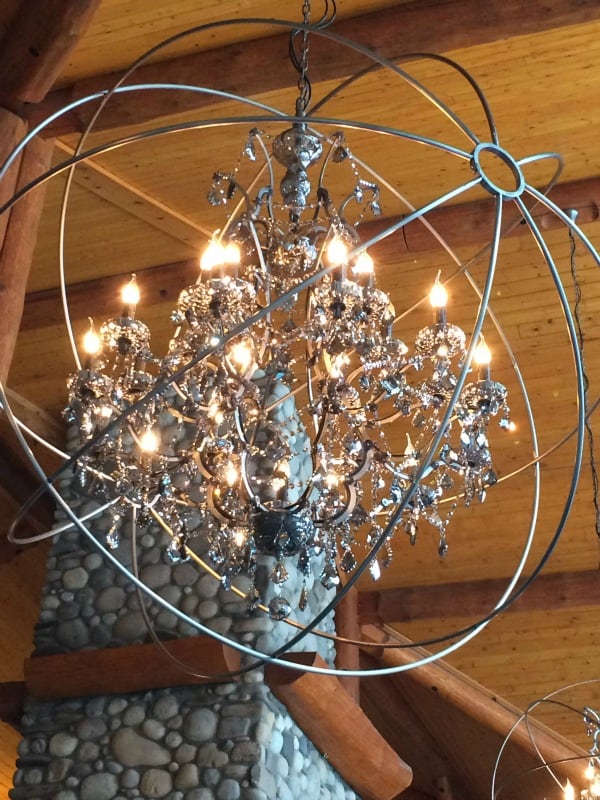 The chandeliers at Cirque are drool worthy on their own never mind in this gorgeous setting!!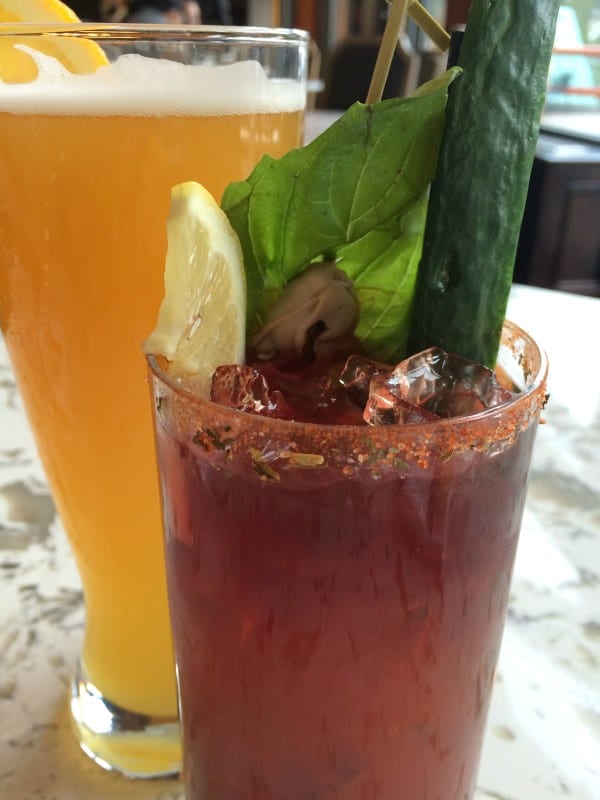 I started with this scrumptious spicy Caesar that has a little pickled and smoked oyster hiding in the back. How cool is that?!! Ken got a refreshing glass of Top Shock Belgian White Wheat Ale that is brewed with orange, lemon and lime peels and coriander. I loved that too!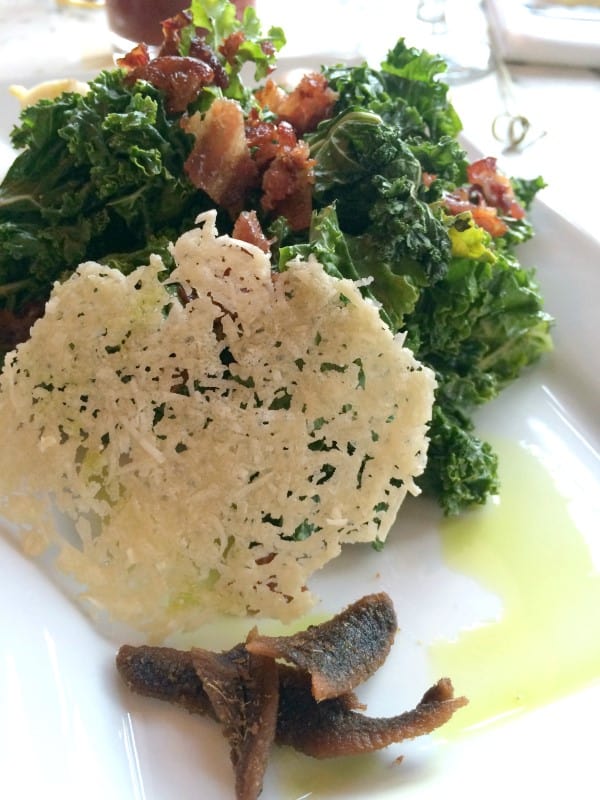 To start with for me, I had a Kale Caesar Salad that is very unusual and tasted fantastic with a Parmesan crisp, deep fried crispy anchovies, boar bacon, and sliced balsamic eggs in a light olive oil dressing. It was heavenly!!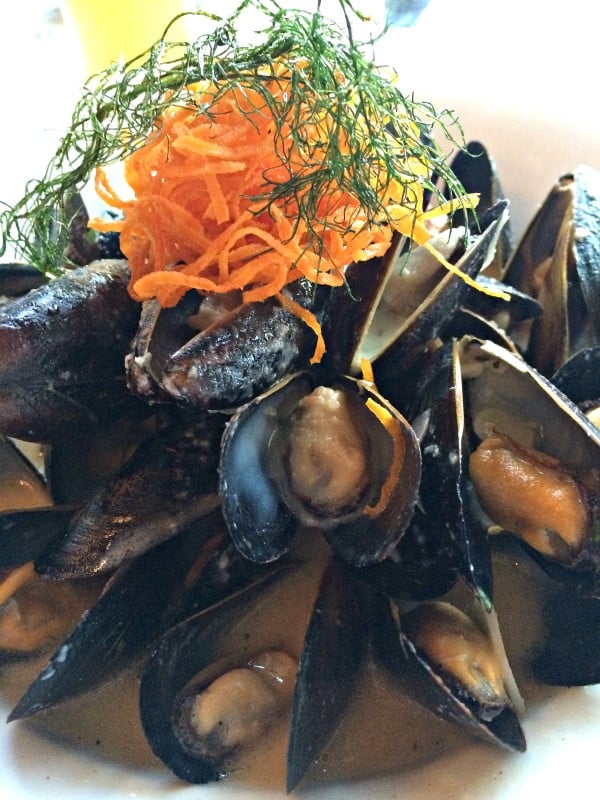 These Mussels were some of the best I have ever had, there were also big chunks of sausage and the beautiful cream sauce I could have eaten all day long. Some gorgeous garlic toast was served with this and it was amazing!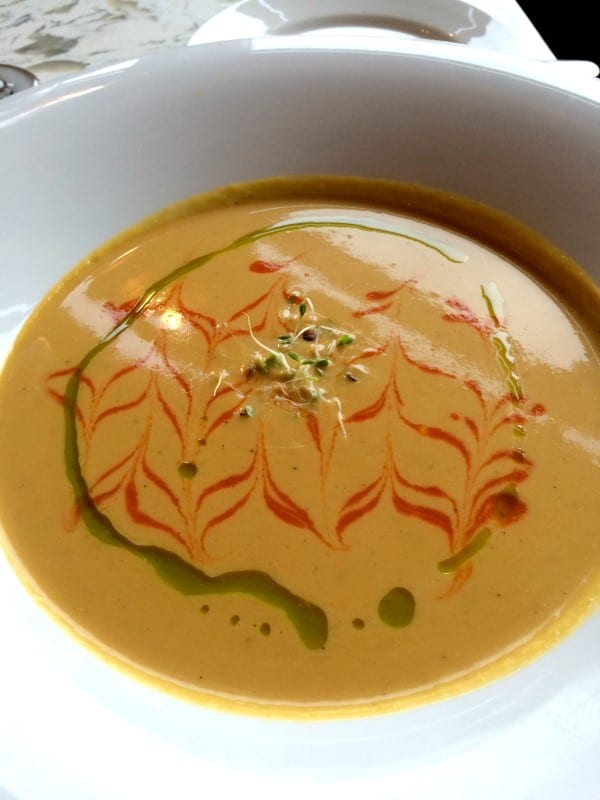 Amber had the Maple Squash Soup and when we returned the following night she had the exact same meal for dinner, that has to say how much she loved it!!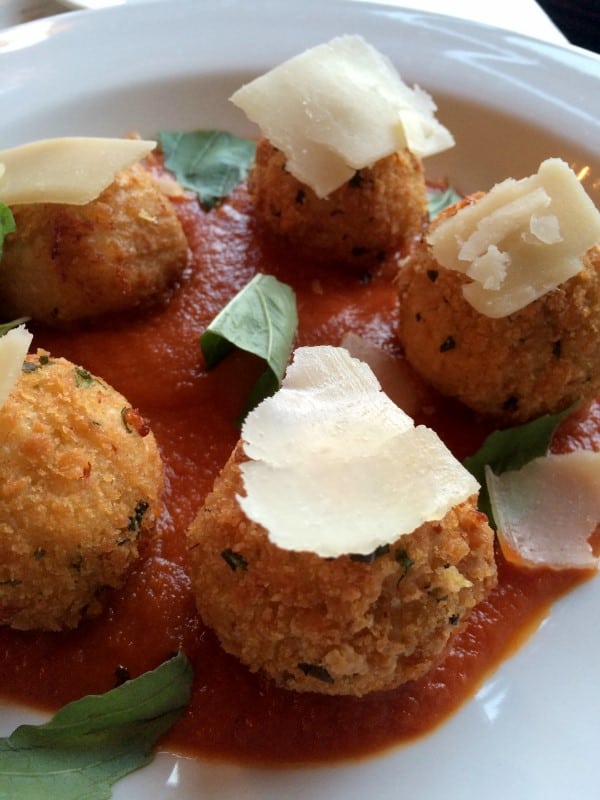 Here second course for lunch were these amazing Arancini, so crispy on the outside and so tender on the inside. Amber had these again the following night too!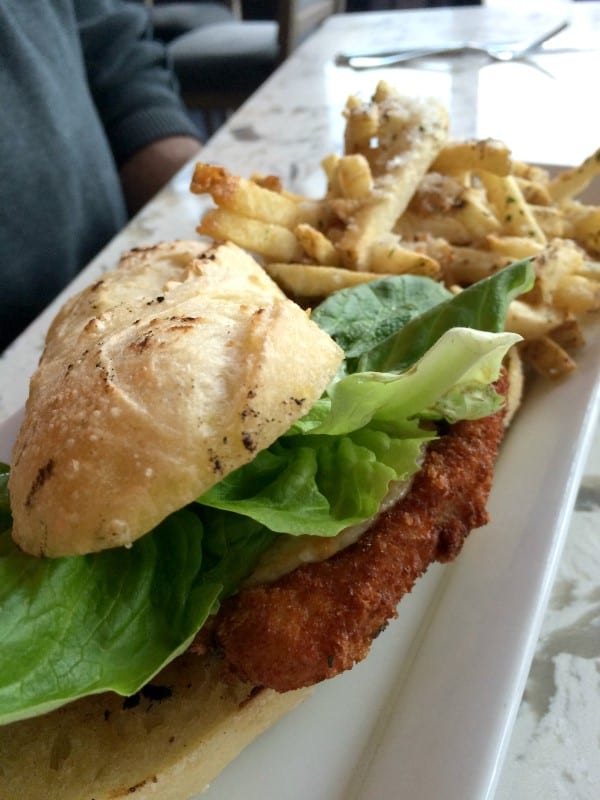 Ken had the Chicken Parmesan Sandwich which is a nice big hearty meal, he loved it!!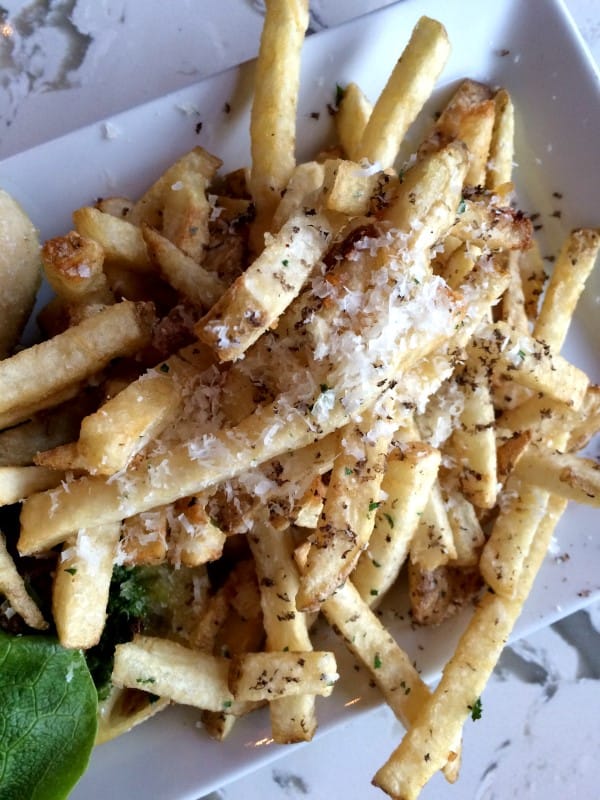 He also had the Truffle Fries and I did nip one of those (who wouldn't??) and they were amazing, perfectly balanced truffle flavor!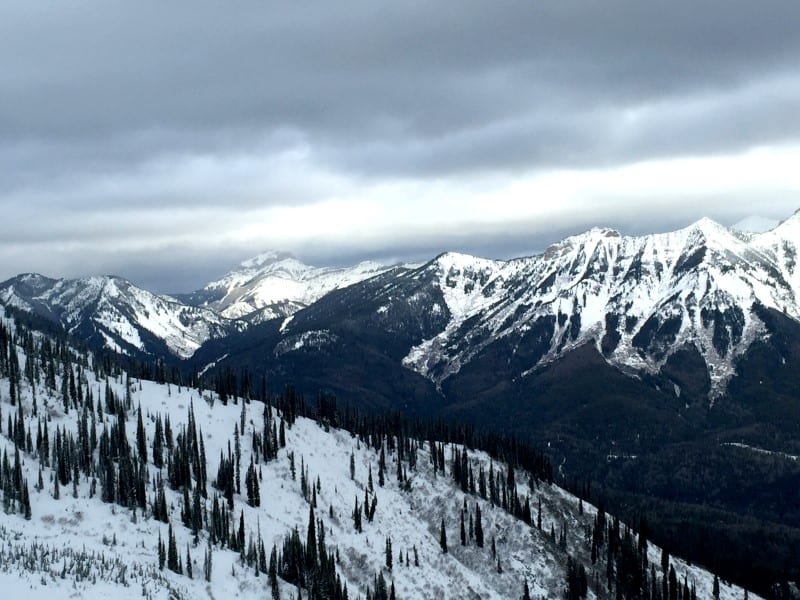 The next day Ken and Amber we up for a full day of skiing!! Look at the magnificent view they had on the top of the mountain!!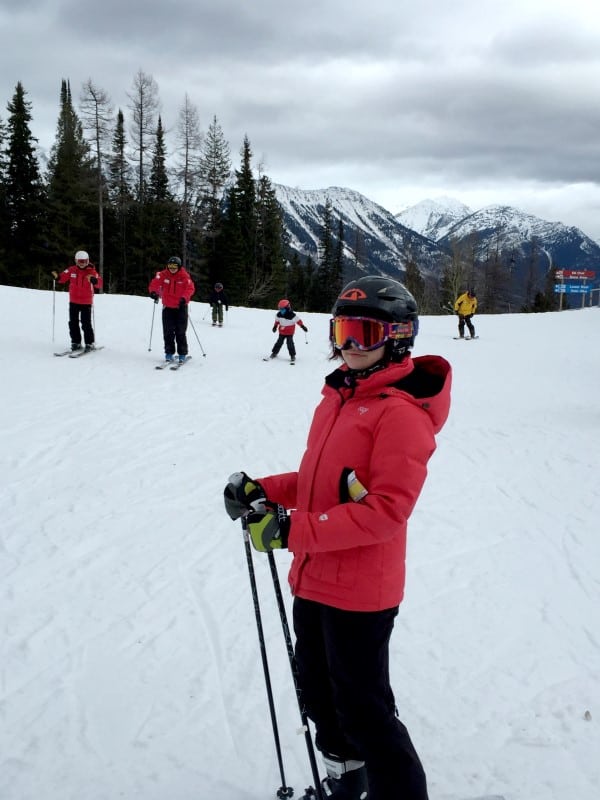 Lots of fresh snow on top of the mountain to make for good skiing. New equipment was put to good use!! There were sore thighs and muscles that haven't been used to a while but loads of fun was had!!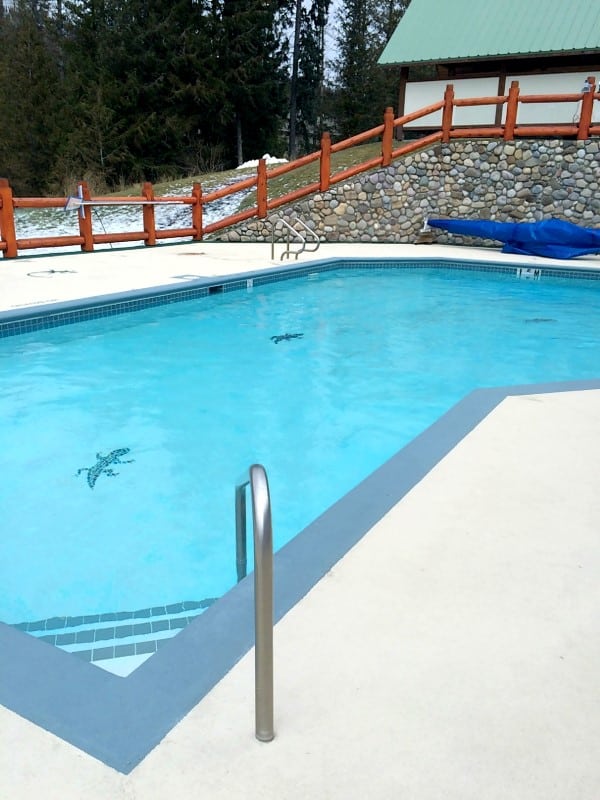 While my family was mountain high, I was valley low checking out the rest of the resort. Here is their pool that is open all year round, plus there are hot tubs for every group of condos!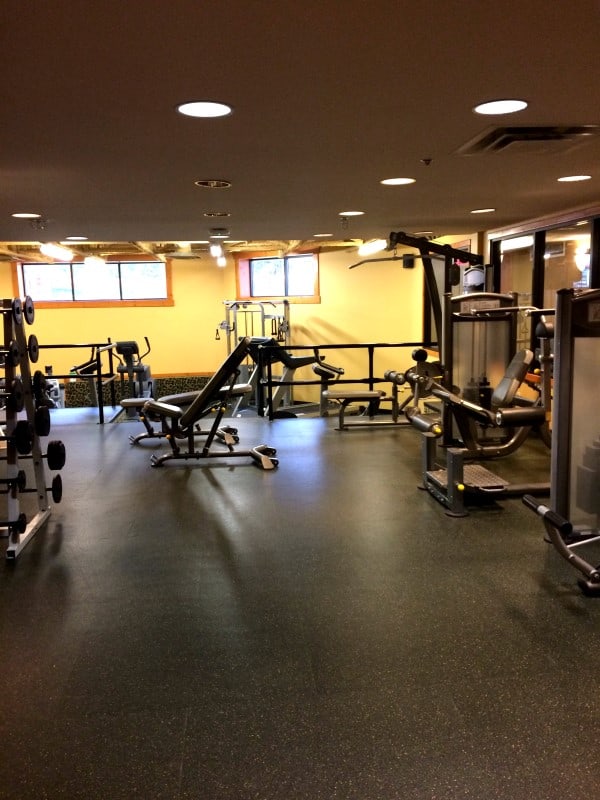 I spent a good hour working out in the gym, loved the "me" time and they had great equipment too!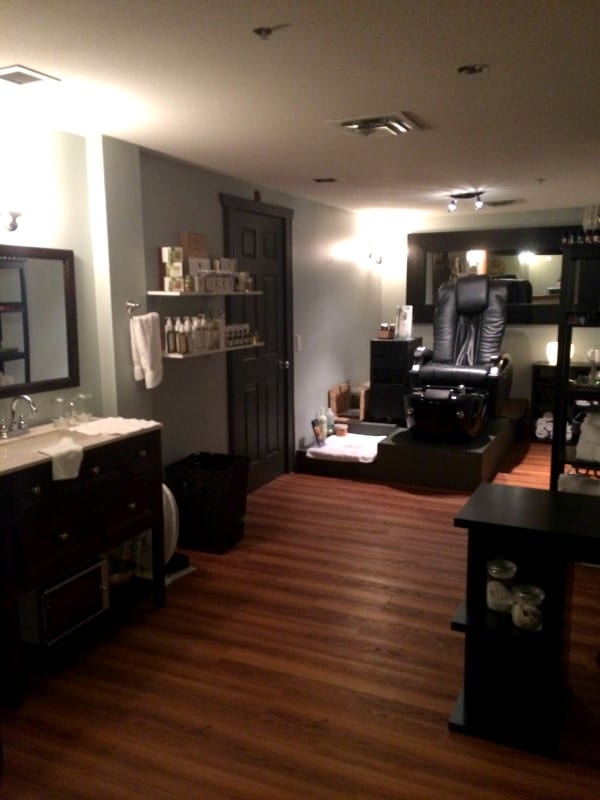 After meeting up with the family in the condo for some soup and sandwiches, I spent some quality time in this throne getting a great pedicure!!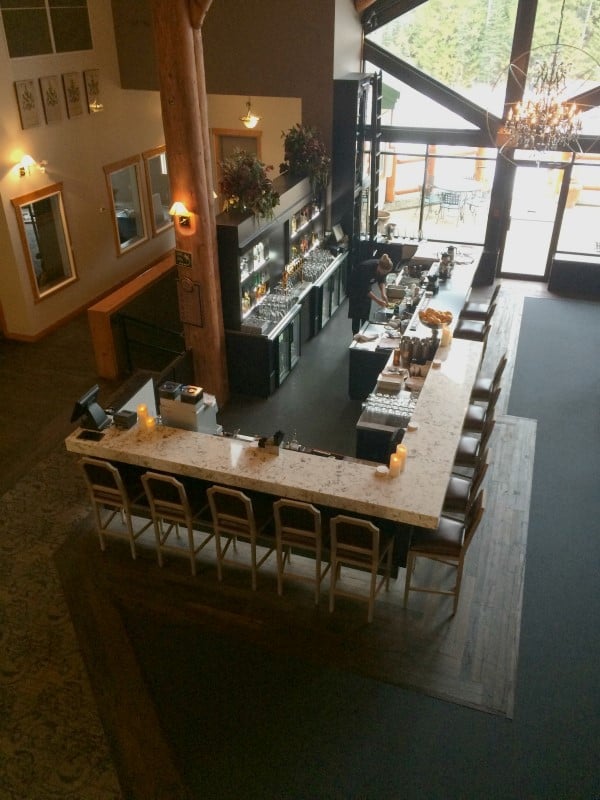 Here is an over heard shot of the wonderful new bar from the balcony, I sure would like to pull myself up to that right now and enjoy a wonderful cocktail, like the "The Cirque". It is a combination of berry puree, basil simple syrup, St. Germain, lemon juice, vodka and prosecco, fantastic!! Also coming soon is a vodka tasting ice bar, would love to have seen that but it was still under construction.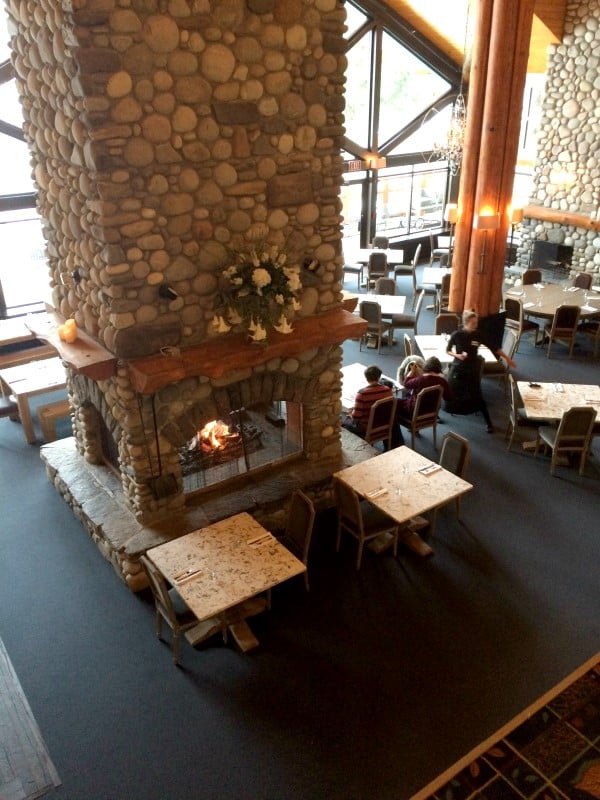 And finally a great view of the restaurant!! Come and follow Lizard Creek Lodge and Condominiums on Twitter, Facebook and Instagram and better yet come and stay, dine and ski!!