Nature's Path Love Crunch Giveaway for Valentine's Day
Valentine's Day is soon approaching and I have a gift for one lucky viewer!!! This amazing breakfast tray filled with Love Crunch goodness by Nature's Path!!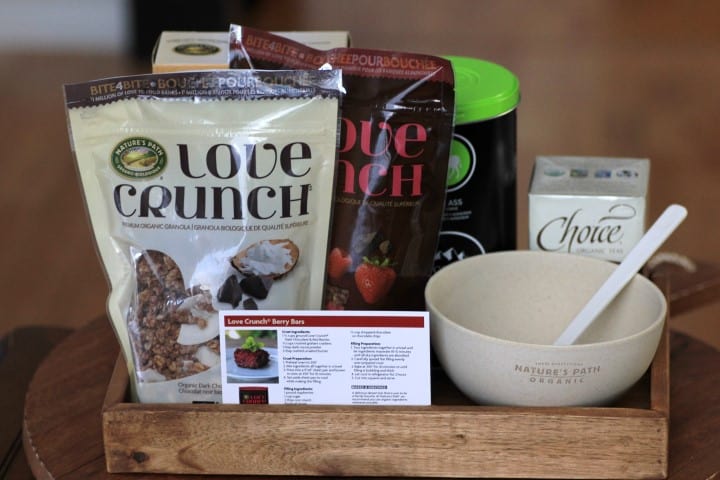 Your breakfast tray will include:
Nature's Path Love Crunch Granolas including their feature Valentine's flavour, Dark Chocolate & Red Berries, it's organic and vegan. Yum!
· Additional organic Nature's Path products
· Love Crunch Berry Bars recipe card
· Kicking Horse Organic Coffee
· Choice Organic Tea
Presented on a beautiful, sustainably sourced wooden tray, as well as matching bowl and spoon. Approximately $50 in value.
I even have a recipe for you to try with their delicious product, Love Crunch Berry Bars looks amazing.
Their granola is totally amazing and I have been gobbling it down ever since I received my breakfast tray. It has large chunks of chocolate, berries or coconut plus scrumptious granola. It is so chocolatey that your milk turns to chocolate milk. I simply adore it!!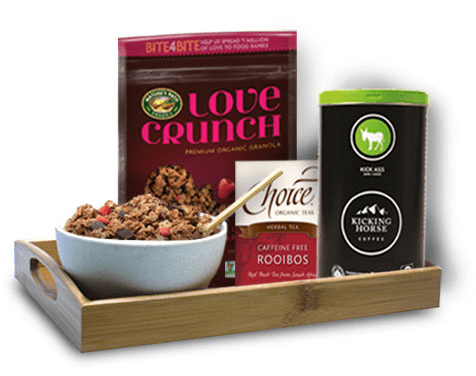 Nature's Path writes about their Love Crunch Dark Chocolate and Red Berries:
Chocolate covered strawberries and raspberries. Few things conjure up such a feeling of delicious romance. Made with real organic Italian chocolate, organic freeze dried berries and organic flax seeds. It's the ultimate feel good way to put some love in your day. For every bag you buy, we'll donate the equivalent in cash and organic food to the food bank, up to $1 million a year! That's what the Bite4Bite model's all about.
The giveaway is open to both Canada and the US.