Here is my second installment on lovely Rebecca's site, Living Better Together. So thrilled to be there again!! I love salmon and wanted to come up with a delicious recipe for her that incorporated a yummy crust a top a sweet mustard glaze. This is a quick and delicious dinner that that doesn't take long in the oven. We loved it and Macadamia Panko Crusted Salmon can be a new favorite in your household too!!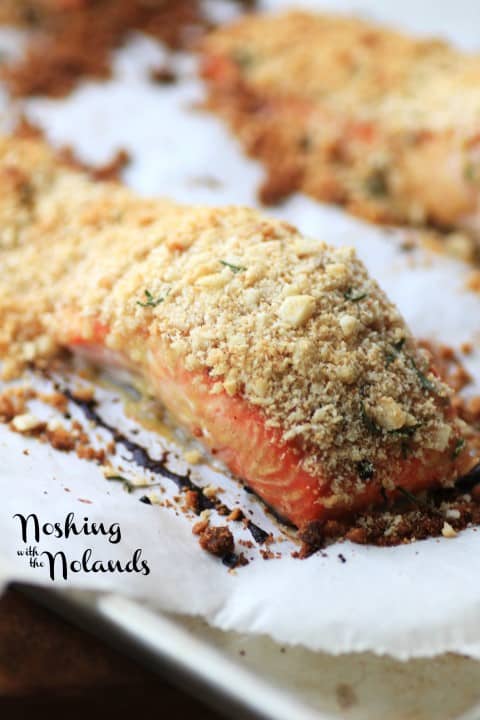 I rarely use macadamia nuts and wanted to incorporate them into this lovely salmon dish. Served with a fresh garden salad is all you need!! This can easily be a quick weeknight meal or served at a dinner party. It is very easy but no one needs to know that. Fish cooks so quickly that it can be served anytime. A quick yummy glaze and a mound of crunch on top is all is takes!!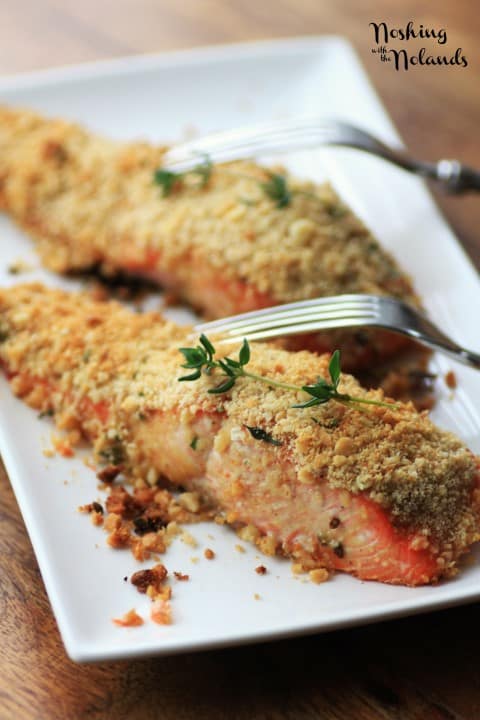 To make this gluten free make sure you purchase gluten free panko crumbs, not all are!!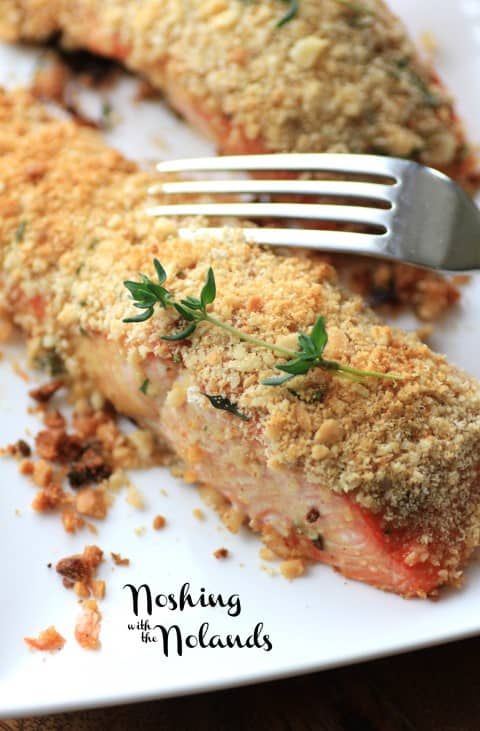 To find this delicious recipe and more, come over to Living Better Together!!