I am here to celebrate Jamie's Blogiversary at Mom's Test Kitchen today with this wonderful dessert. Jamie and I met through #SundaySupper. She has a wonderful blog  and I am honored to be here to help her celebrate!!
I love making pavlovas in any shape or size. They are a bit healthier than some other desserts as they are very low in fat but who really cares about that when it comes to dessert and celebrating. I just love them and I love the fresh fruits you can add. This time of the year mangoes are looking good and pomegranates are still around. They make a gorgeous pairing and are a simple make ahead dessert that will wow your guests. Kid's love meringues too and they are very easy to make.
Happy Blogiversary Jamie!!!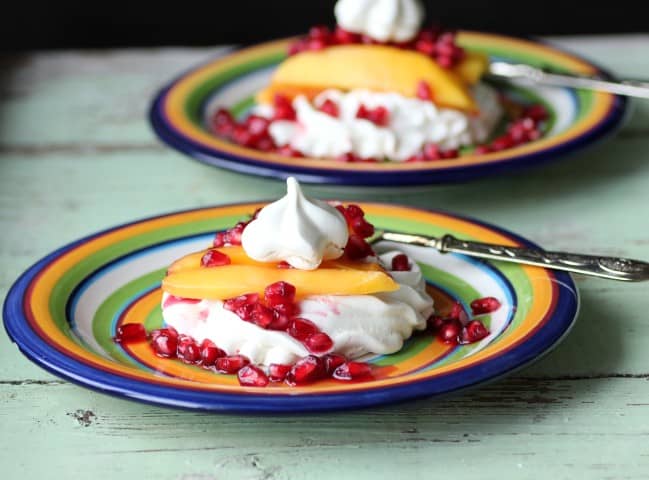 For the recipe come on over to Jamie's site, Mom's Test Kitchen.