Milestones Grill and Bar
One of the perks of being a blogger is that I get invites out to restaurants and events. Milestones Grill and Bar was kind enough to send me a gift card to try out one of their restaurants.
They have three locations here in Calgary and more in Edmonton, British Columbia and Ontario.
Ken, Amber and I went for a brunch to the Market Mall location. It is located just within the mall. We were greeted warmly upon entering and brought to a nice big comfortable booth. The atmosphere is casual dining with an upscale feel. The decor is contemporary and the service friendly.
There is a centrally located bar with TVs that I didn't find distracting but enjoyable to glance at every now and then.
Amber was not very hungry as she had eaten prior to coming so she chose something off the appetizer menu.
Crispy Asian Chicken Bites with your choice of sauce either, Sweet Chili or Spicy Thai. She chose the Sweet Chili and really enjoyed them!!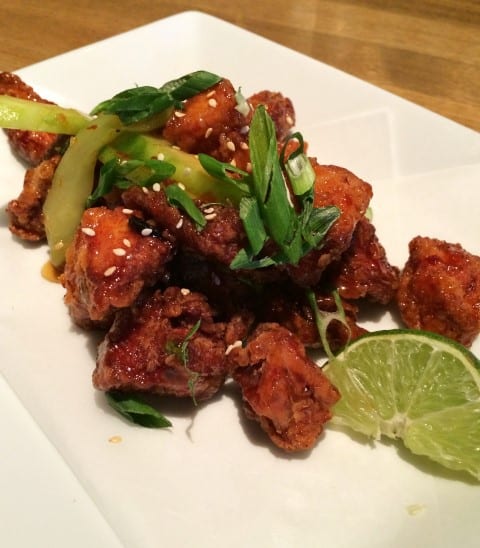 Ken tried a new item on the brunch menu Smoked Salmon Eggs Benny. Look at how utterly fantastic this looks. Ken did order a side of sausage that were very anemic looking and was sent back. They did send out some nicer looking sausage and in the end didn't charge us for it, so I like when situations are comfortably remedied!!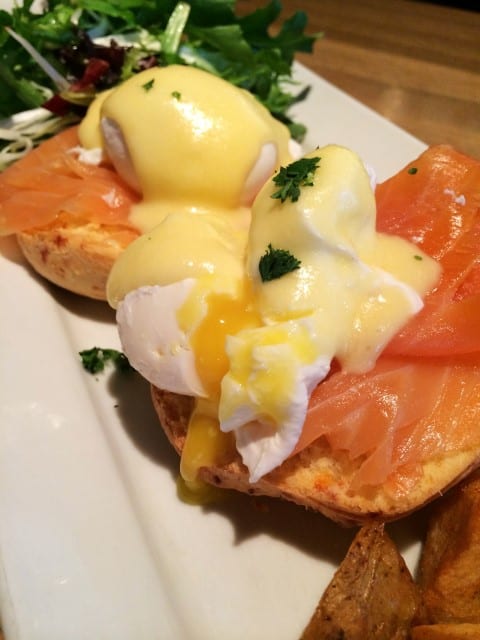 I wanted to try an old standard off the menu, the waitress said it is one of the most popular. So I went for the Prime Rib Hash. Look at that mess of deliciousness!!!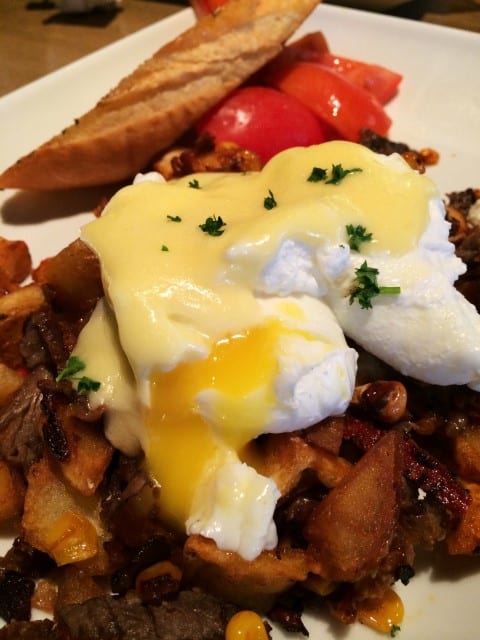 I would like to return to try out their dinner and lunch menus. They also have a fun Date Night Menu, Dinner for 2 for $50, from appetizer to dessert and it looks fantastic!!
I have been to their other location on Stephen Avenue mall and enjoyed the lunch there very much as well. Thank you Milestones for your hospitality.