I am posting over at BonBon Break this evening with an original post and I thought you would like to see it here also. Mimosa Popsicles are a great way to serve up a light and bright cocktail for the summer months. Cool, refreshing, adult!!! Fantastic starter for a party of any kind from brunch forward!! Beat the heat with these adult treats.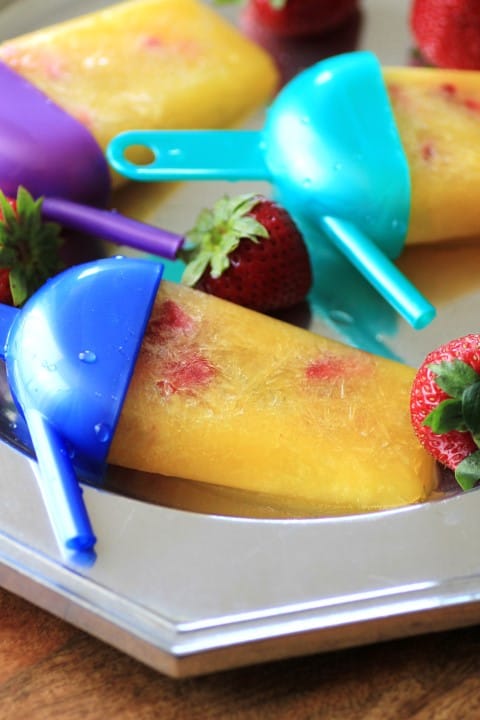 Full of fresh orange juice, champagne and strawberries, you and your guests will love this instead of a cocktail to help beat the heat!!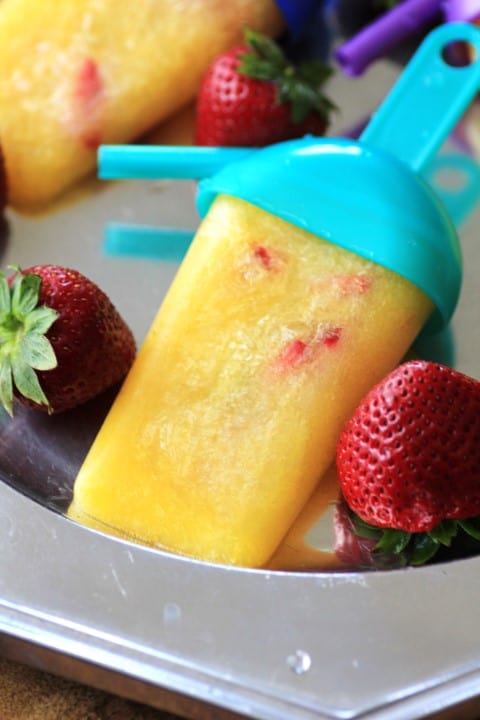 Come over to BonBon Break for the Mimosa Popsicle Recipe!!