Minestrone Soup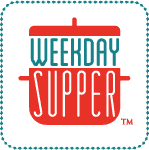 A soup that eats like a meal, filled with simple ingredients yet boasts loads of flavor, that is our Minestrone Soup!! This recipe is a family favorite that we have loved for years. One that, almost every fall, we cart a big pot of soup down to our local homeless shelter for them to enjoy also. It is easy to pull together and will feed a big family on any weekday night. Chocked full of goodness, I hope you enjoy it!!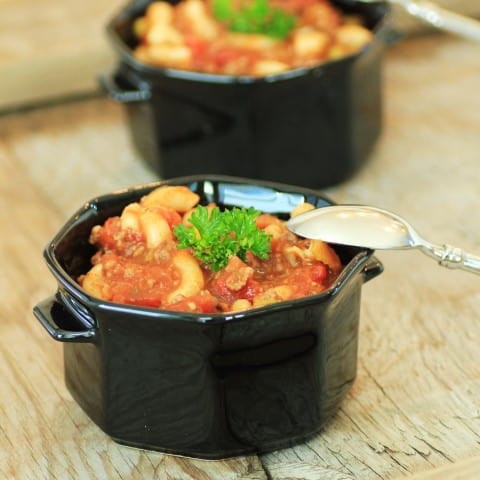 There are pauses while the soup cooks for you to get extra things done like kids lunches for the next day, through in a load of laundry or just put your feet up. It might not be the fastest of meals but with the extra time in between you will feel accomplished, even if it is to read a magazine. ENJOY!!!
Minestrone Soup Recipe
Minestrone for #WeekdaySupper
A soup that eats like a meal, filled with simple ingredients yet boasts loads of flavor.
Ingredients
1½ lbs. lean ground beef
1 onion, chopped
1 celery stalk, chopped
1-28 oz. can of tomatoes
2-10 oz. can of onion soup
5 cups of water
1 small package frozen mixed vegetables
1-750 ml. jar of your favorite spaghetti sauce
½ cup small pasta
2 Tbsp. chopped parsley
1½ tsp. granulated sugar
½ tsp. each of thyme, oregano and basil
Salt and pepper to taste
Grated Parmesan or parsley
Instructions
In a large pot, brown the ground beef. Add the onion and celery and cook until tender. Add the tomatoes, onion soup and water. Bring to a boil. Add the vegetables and cover and simmer for 30 min. Add the spaghetti sauce, parsley, sugar, herbs, salt and pepper to taste. Simmer now uncovered for 20 min., stirring occasionally. Add the pasta and cook an additional 10 min. or until the pasta is done. Ladle into bowls and sprinkle each bowl with grated parmesan or parsley and serve with Italian bread.
Here is this week's list for quick #WeekdaySupper ideas, you are going to love them all!!
Thursday – Flavor – Shrimp Sorella Diavolo