Model Milk – Calgary, AB
This has, hands down, been the one restaurant I have been dying to go to. I have only heard great things about the atmosphere, the food, the staff! So I was more than thrilled to have the opportunity to take Ken down for a little pre-Valentine's Day celebration just the two of us. Model Milk – Calgary, AB has what they call a Sunday Supper and it revolves around different cuisines. I couldn't have been more excited to dine here as it was a French menu that we would be enjoying!!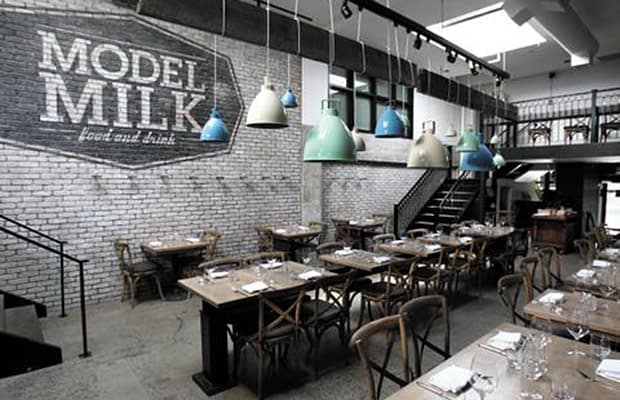 Model Milk sits on 17th Ave SW in an old dairy building, hence the name! The atmosphere is retro, funky and alive. The wait staff enthusiastic and knowledgable. Executive chef Justin Leboe and his team have created food that you want to eat. On their regular menu there are home cooked meals that are brought to a new level, like fried chicken, grits, a burger, ribeyes and more.
But tonight we dined Parisian and I was very, very eager to dive in. Knife and fork in hand let's do this!! We sat in the little table just after the stairs but felt surrounded by happy diners laughing and enjoying their fantastic meals and bevvies!
The Menu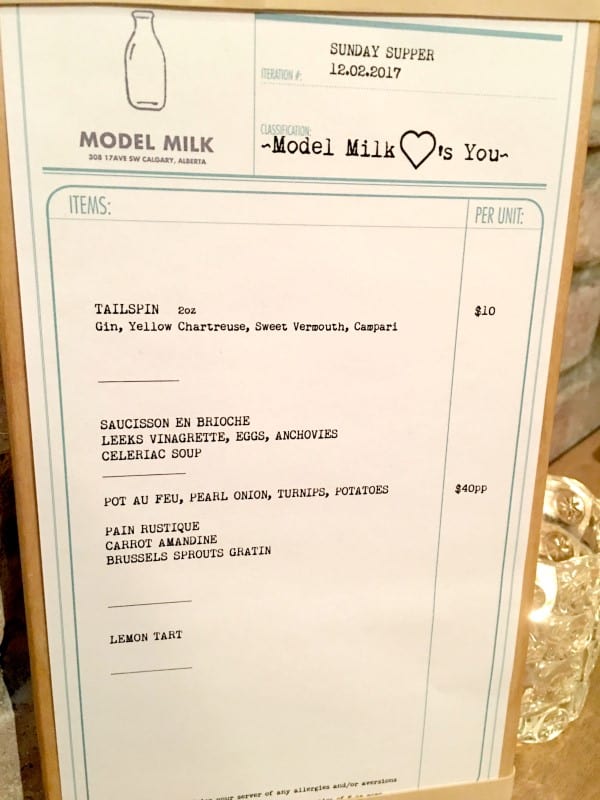 Dish after dish came out, simply presented family style. One after the other just as magnificent as the last. The only item I changed up was the cocktail which I will show you next.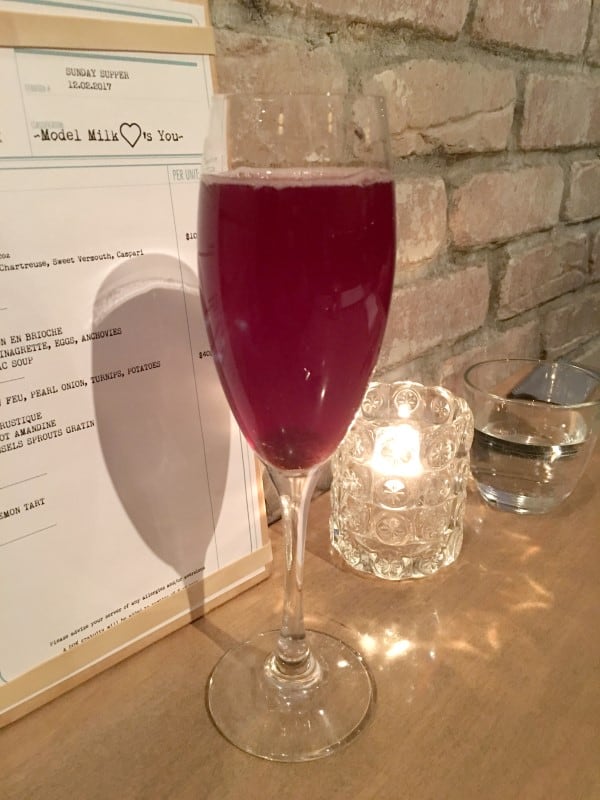 Bubbles for Your Troubles is made with Port, Ginja Cherry Liqueur, Lemon, Simple Syrup, and Sparkling Wine. The perfect way to start off the evening!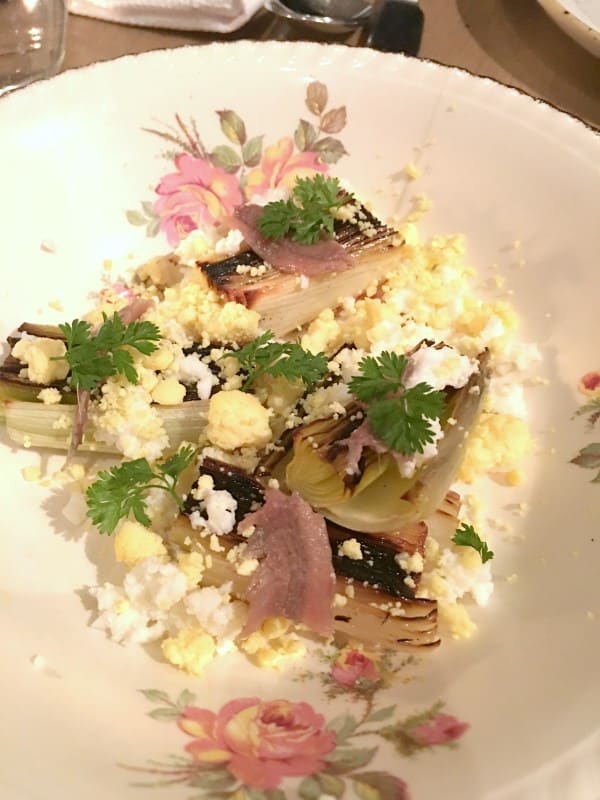 The first dish presented is this Leeks Vinagrette, Eggs and Anchovies. This popped with the added anchovies. Simple yet nothing simple about it. If you have not tried good anchovies you are truly missing out. They got such a bad rap from years ago but paired with eggs they are out of this world fantastic.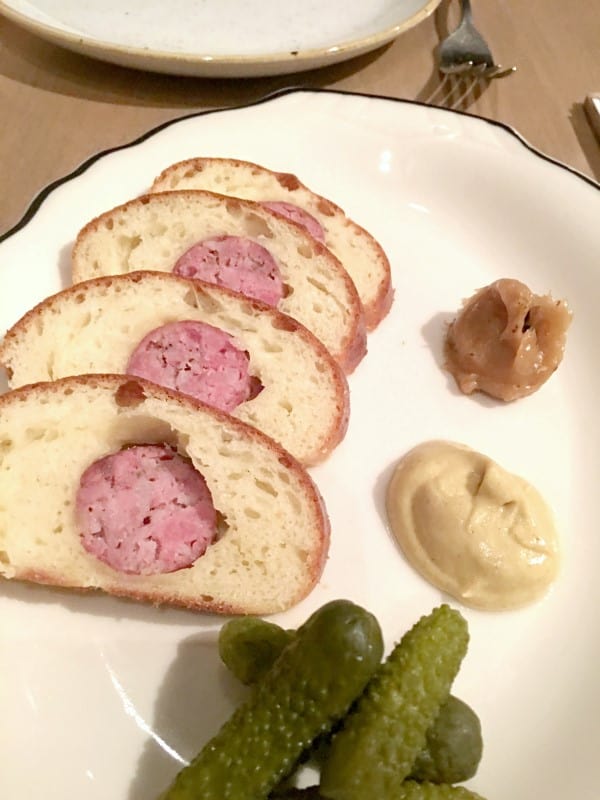 What was I really enticed to try? Well this Saucisson en Brioche. It is making my mouth water again looking at it as I know how fantastic the flavors are of the tender brioche stuffed with an amazing artisan sausage, never mind being paired with scrumptious onion jam, dijon and cornichons!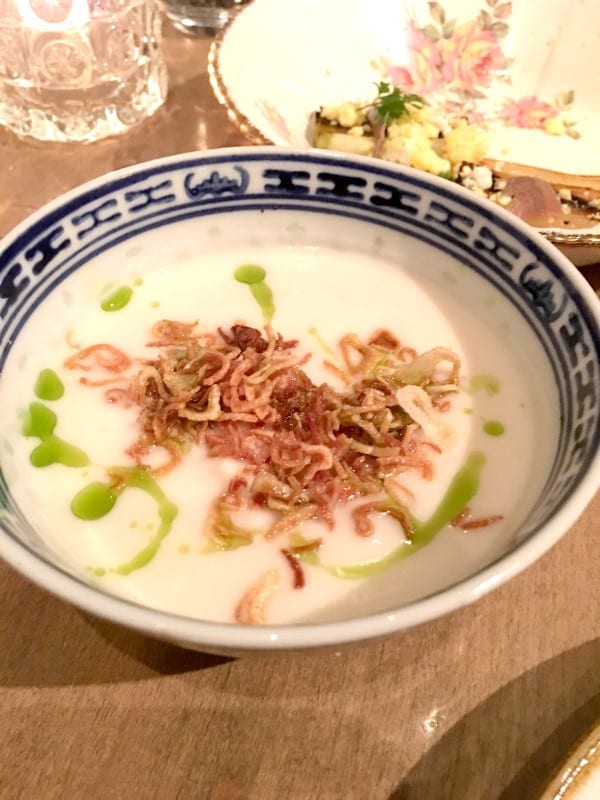 The third course in the appetizer round is this Celeriac Soup, made from the very gnarly celery root. An under utilized vegetable that has a wonderful celery flavor and is the actual root from the celery plant. Celery root grows wild in many parts of Europe and it commonly is used in a delicious soup like this for it's wonderful creaminess. The topping is fried crispy shallots followed by a drizzle of shrimp oil. Truly magnificent!!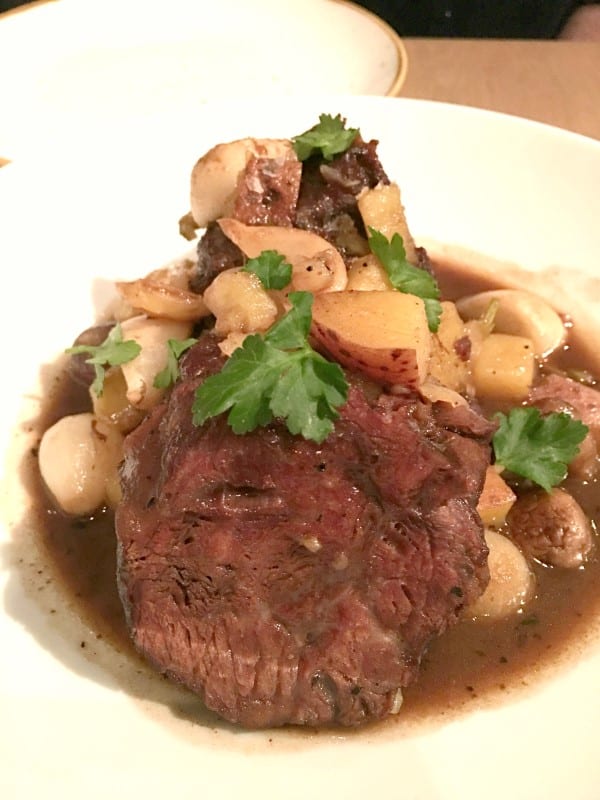 Even though I was completely sated the main course was now presented. Pot au Feu with Pearl Onion, Turnips and Potatoes. The beef was tender and juicy, the gravy drinkable! The perfect Sunday Supper! The portions are very hearty and more than the two of us could eat. I am always happy to take a doggie bag home though.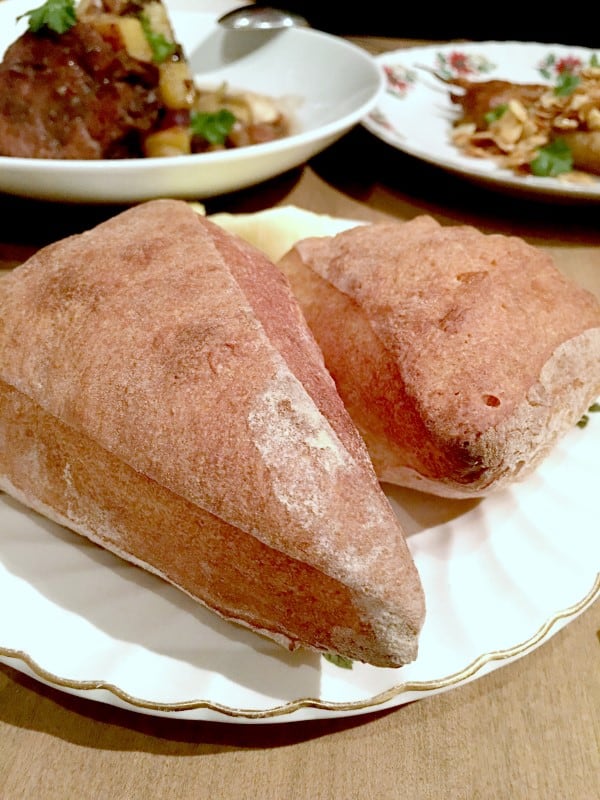 To sop up that lovely gravy we were given fresh ciabatta bread with in-house made butter. I was diving into these, so amazing, so fresh!
Do you like Brussel sprouts? I never did until recently. Model Milk did an amazing job of these Brussel Sprouts Gratin, they were the sweetest sprouts I have ever had and the rich sauce was heavenly.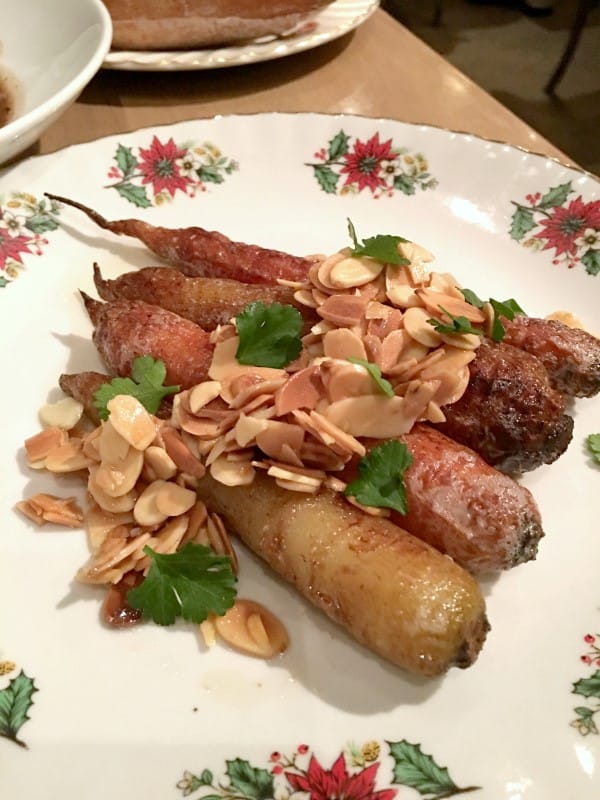 Carrot Almandine is a classic French dish but again Model Milk has made them even more divine by caramelizing them in butter with prefectly roasted almonds. I would go back just to have these again!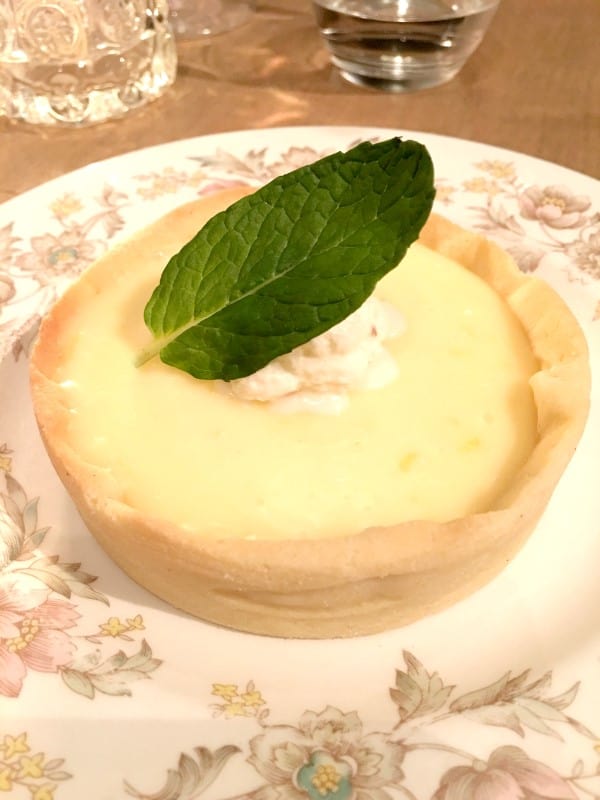 A meal is never complete without a stunning dessert when you are dining out. Model Milk presented us with this Lemon Tart to finish the meal. The perfect ending to a perfect meal. I have to say that Model Milk lived up to the hype and my expectations were more than fulfilled. We can't wait to dine here again.
Call today for your reservation! Also follow along on Instagram and Twitter.
Model Milk
ADDRESS
308 17th Avenue SW
Calgary, Alberta T2S 0A8
HOURS
Open Daily at 5pm.
PARKING
Free parking located on the back of the building, access off 17th ave West.
CONTACT
(403) 265-7343