Montreal, Canada – Easy Rail Travel from Toronto
Recently I set off on an adventure with my girlfriends to travel from Toronto to Montreal on Via Rail, Montreal, Canada – Easy Rail Travel from Toronto!! I had to of course first fly from Calgary to Toronto but part of enjoyment was riding the train, sharing food, drinks, laughs and chatter. The perfect long weekend away!!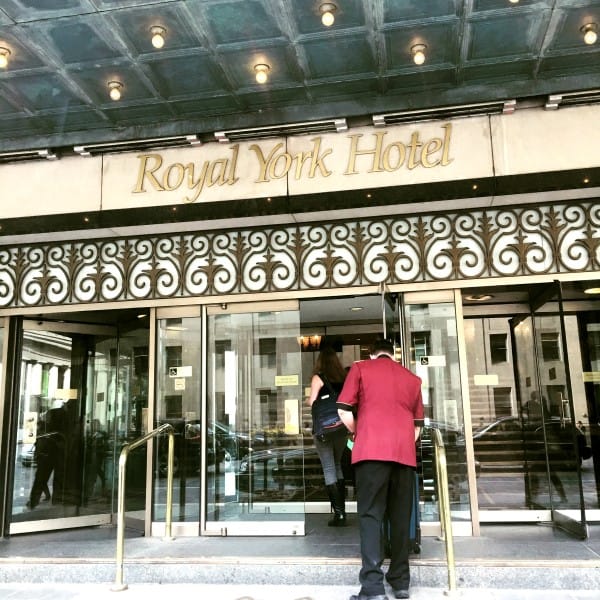 I arrived on a Wednesday and was whisked off by a convenient limo service from the airport to the Royal York Hotel. This is where the gals were waiting for me. We had a great time but it was only for a one night stay. We enjoyed the Piper's Pub for dinner and drinks later in the gorgeous Library Bar!
Right across the road is Union Station but everything is accessible underground. A labyrinth of a system is all underground taking you for miles to many destinations. Union Station has been under construction though for three years so it is not for the faint of heart. Finding your way through make shift hallways, escalators, and to be re-routed a million times with thousands of morning commutors is not an easy task. Luckily Karen, who takes the train everyday to Toronto is used to the weaving paths and lead us to our Via Rail destination.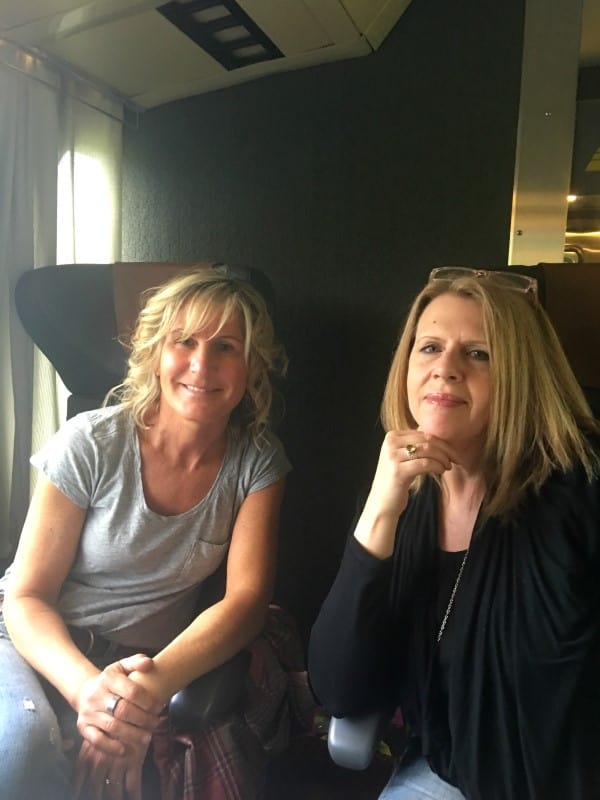 Once on the train it was fantastic. We had extremely comfortable seating at a four chair table so that we could easily, eat, chat and drink! On our travels is Trisha, Karen, and Janet (not shown here but you will meet her later!).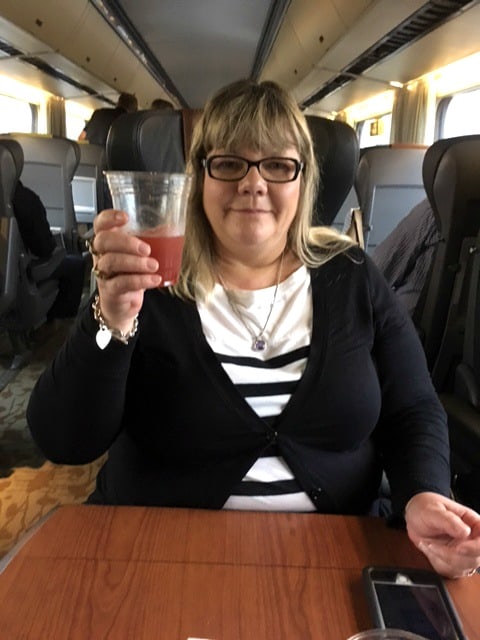 First of all, there are Caesars on the train, so what is not to a love about this Canadian travel. A well loved Canadian drink to go with the train ride, Well heck I am in, we all enjoyed a round of these!!
Rail travel is inexpensive compared to flying. We upgraded to business and I highly recommend this for the 5 hour journey to Montreal from Toronto. A complete meal is also served for lunch along with wine of your choice and many snacks and beverages throughout!!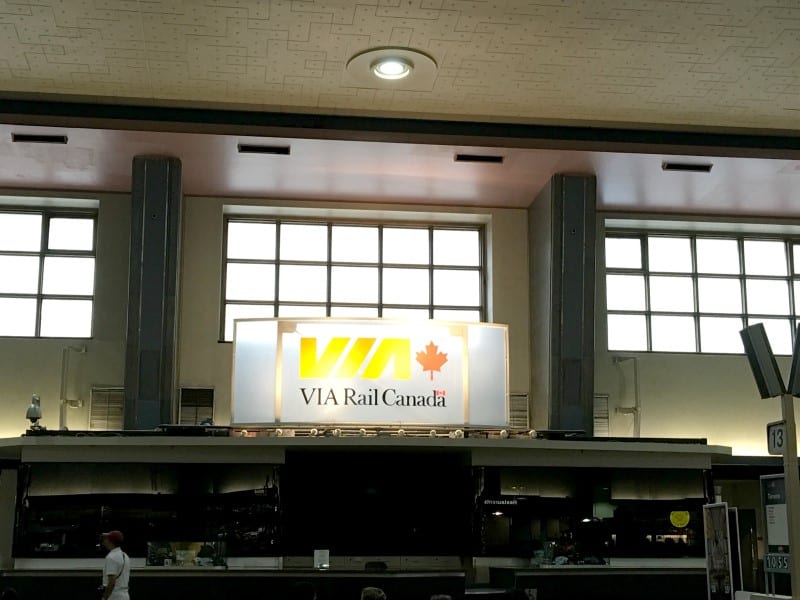 On "landing" in Montreal, the train station is conveniently located just under our hotel, another Fairmont. Life is good, travelling and staying at the delux accomodation that Fairmont hotels offer.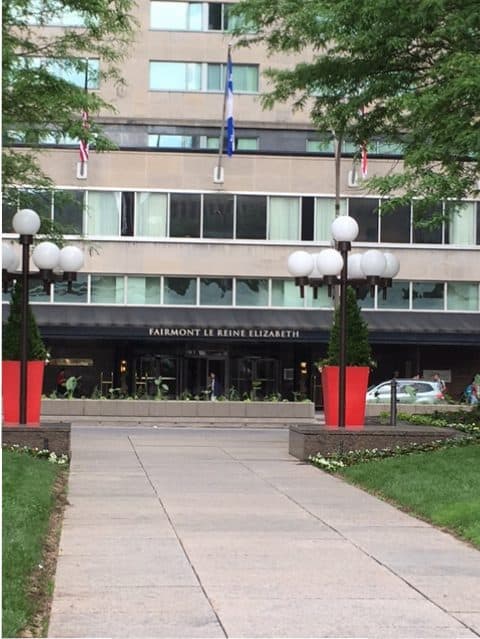 The Queen Elizabeth Fairmont Montreal or Fairmont Le Reine Elizabeth is a gorgeously centrally located hotel, right in downtown Montreal. The hotel although was still comfortable to stay at, was in need of a major renovation, and as of June 19, 2016 (today), it will be closing its' doors for a year. Therefore a $140 million transformation will have this Fairmont location transfigrued into a contemporary lifestyle space. It will have a mix of 1960's classic style, but complete with modern technologies and amenities.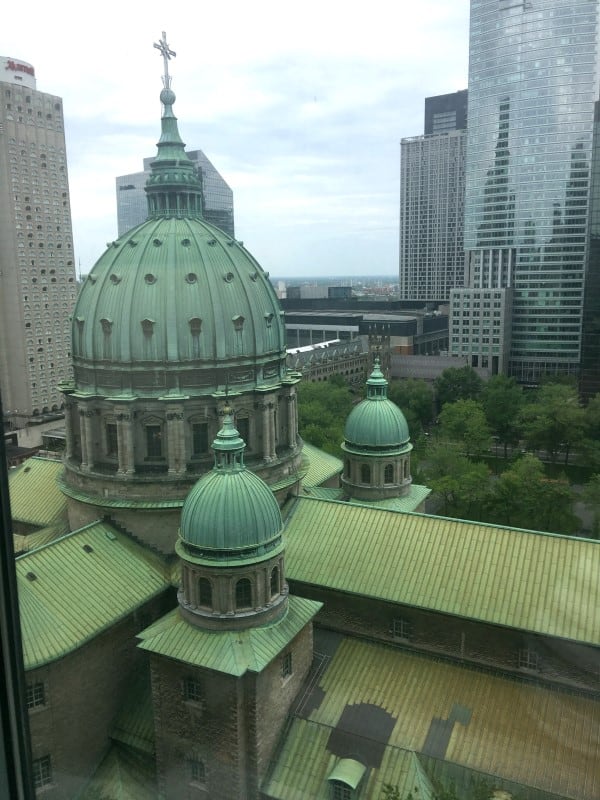 The view from our hotel room was amazing, this is the Mary, Queen of the World Cathedral or Cathedral of Marie-Reine-du-Monde. Later I will take you inside this breath taking church!
Garde Manger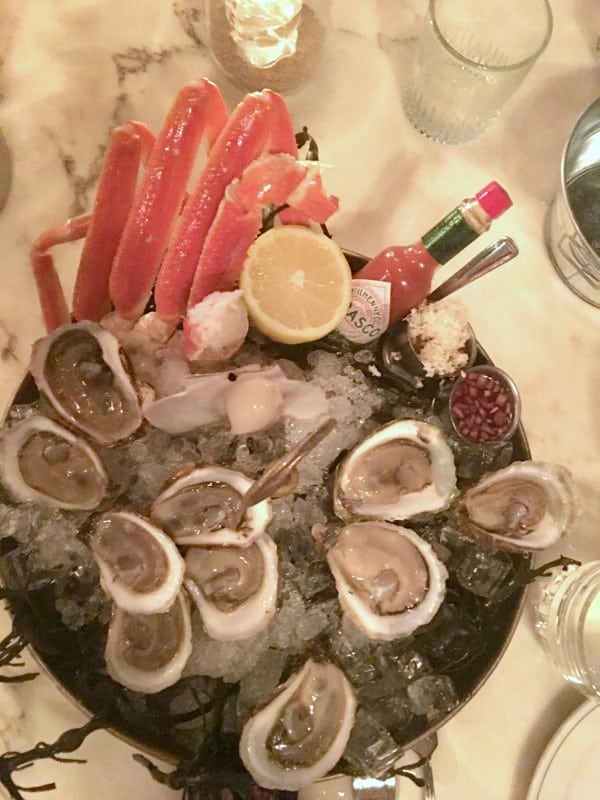 One of the highlights of my visit to Montreal to go to Chuck Hughes' restaurant Garde Manger! It is one of the most talked about Montreal restaurants. You need to make reservations 30 days out for this fantatstic restaurant. Well worth the wait and thank you Karen for being on that!! Janet and I devoured these amazing oysters. In addition to the oysters, I had the raw scallop and the local snow crab legs. The crab was the best I have ever had, truly gobsmacked amazing!! They are only in season for a few short weeks and luckily I hit them. So sweet and definetly no butter needed!! All the girls had a taste!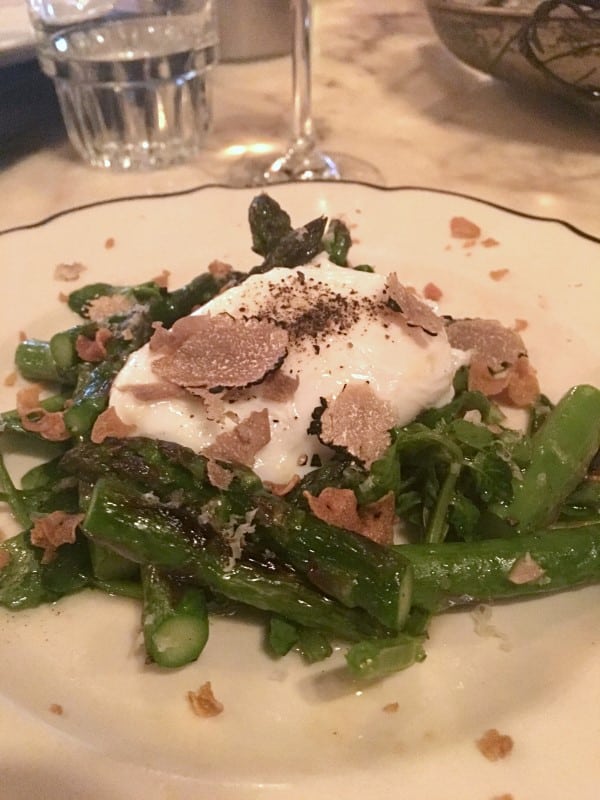 Before I go any further I have to say our waitress was top notch, not sure I have had anyone that is that on the ball for knowing an ever changing menu. The service was exceptional!!
Many, many dishes came out that night but one that also intrigued me was this stunning asparagus dish with watercress, smoked cheddar, egg, crispy garlic and truffles. The menu is on a chalk board and is changing with seasonal fresh ingredients. Both Trisha and Karen devoured this dish!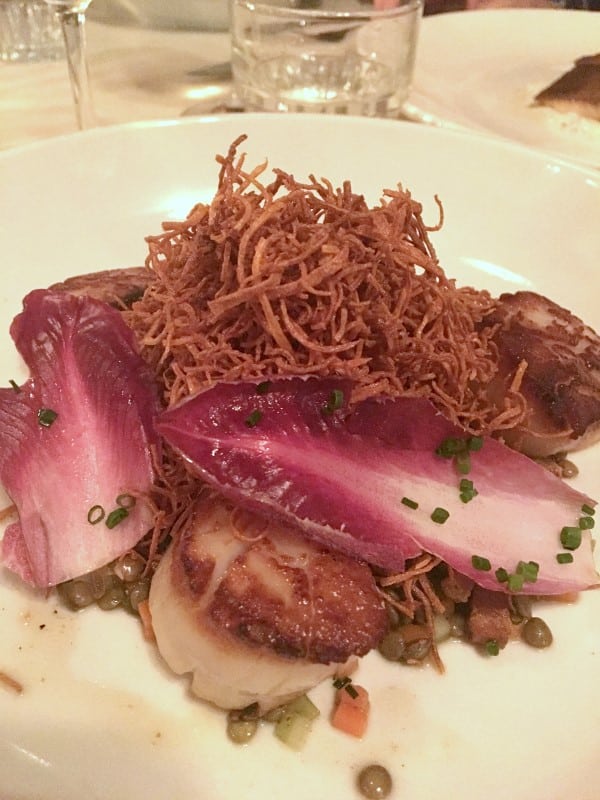 Janet is a scallop lover and if it is on the menu she is game to try. These crispy on the outside and tender on the inside scallops were the best she has ever had. They were served with lentils, bacon, walnut vinaigrette, and crispy sweet potatoes.
Besides seafood, as two other entrees were Artic Char and Walleye, they had this amazing Beef Tartare starter served with a fresh quail egg and homemade chips. It was astoundingly good, rich and delicious and everything that beef tartare should be and more!
I had asked the waitres if Chuck ever comes into the restaurant and she says he pops in from time to time. I asked if I could meet him if he came in, my expectations for this to happen were zero so when she came over and said he would like to meet me I was thrilled.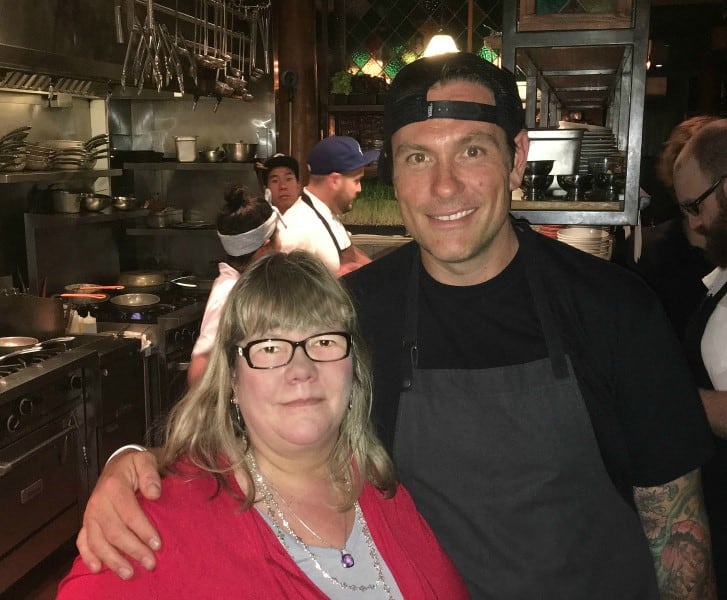 Sorry it is not a great picture of me, but heck who is looking at me!! One of the waiters was taking the picture and I wasn't sure when the picture was being taken, they was exchanges in French and some swear words in English from Chuck, it was very funny actually. I have loved Chuck in his show Chuck's Day Off and he was wonderful to talk to, so down to earth and personable. We had a great visit!!
Hop On Hop Off Bus Tour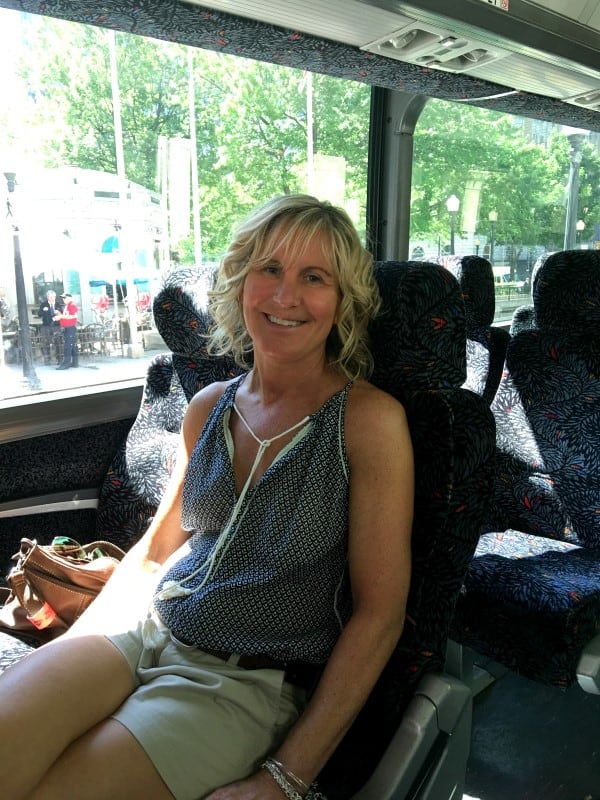 The next day was Trisha's birthday and we did a hop on hop off bus trip around town. It was early in the season for the bus tours and they seemed a bit disorganized and not running on schedule but they got us from "a to b" and gave us a great look at the city. This is always a less expensive route for touring.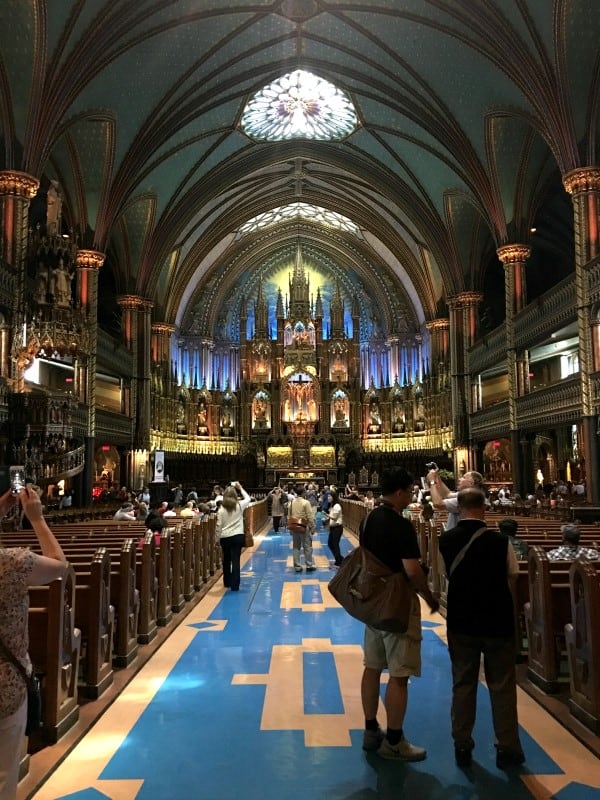 On our first stop on the bus was Notre-Dame Basilica, which is in the historic district of Old Montreal. This is where Celine Dion got married and later sadly were the funeral for Rene Angelil, her husband was held. Pierre Elliot Trudeau, our prime minister from 1968-1979, also had his funeral at this gorgeous basilica.

The Montreal Museum of Fine Arts was our next stop, this amazing glass blown sculpture by Dale Chihuly is only out in the summer months and put away in the harsh cold winter. It is absolutely breath taking to see.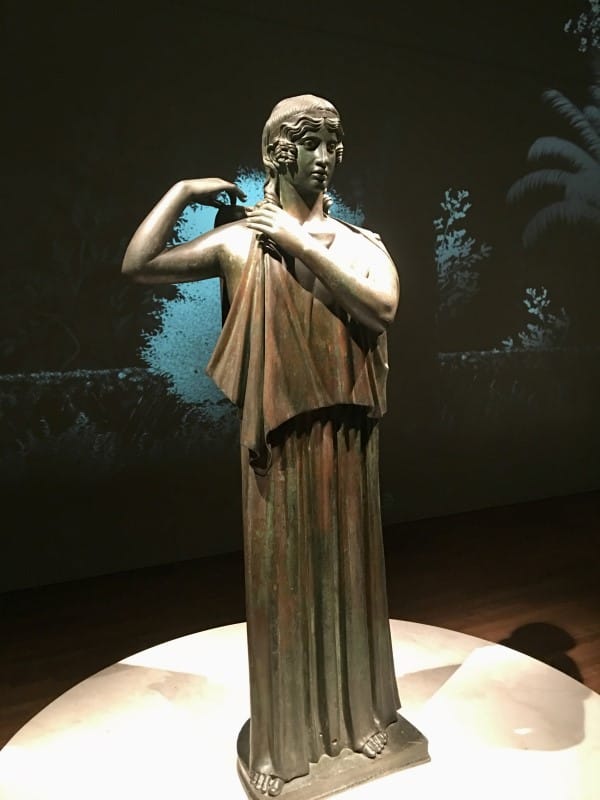 At the museum was The Pompeii exhibit. I had been to Pompeii many, many years ago and the collection is mind blowing. So many perfectly perserved articfacts from when the volcano errupted onto Pompeii, it is like life was frozen in time. There are even items like bread, figs, and olives that are perfectly perserved. The Romans of this time, 79 AD had so many advanced technologies in place, the exhibit is a must see if possible.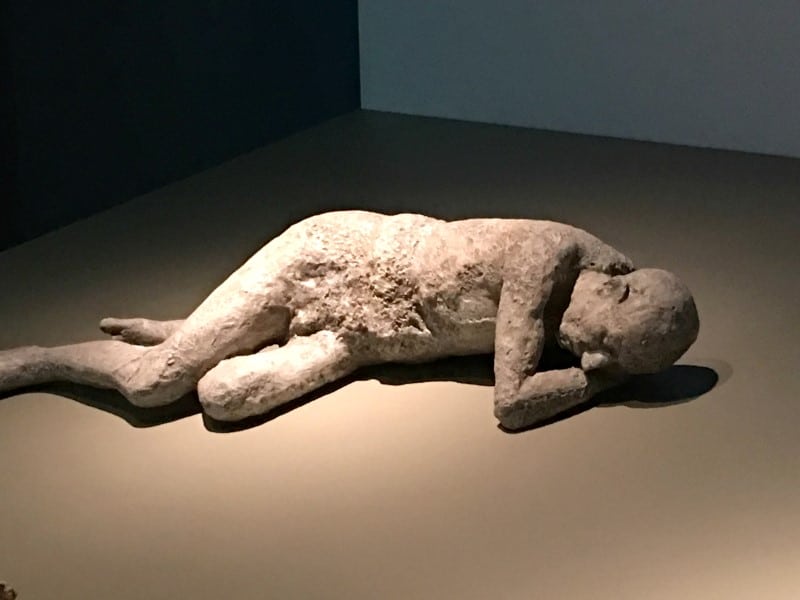 There are many casts of humans and a dog even, that is perserved for you to see. This one has so much detail it is haunting.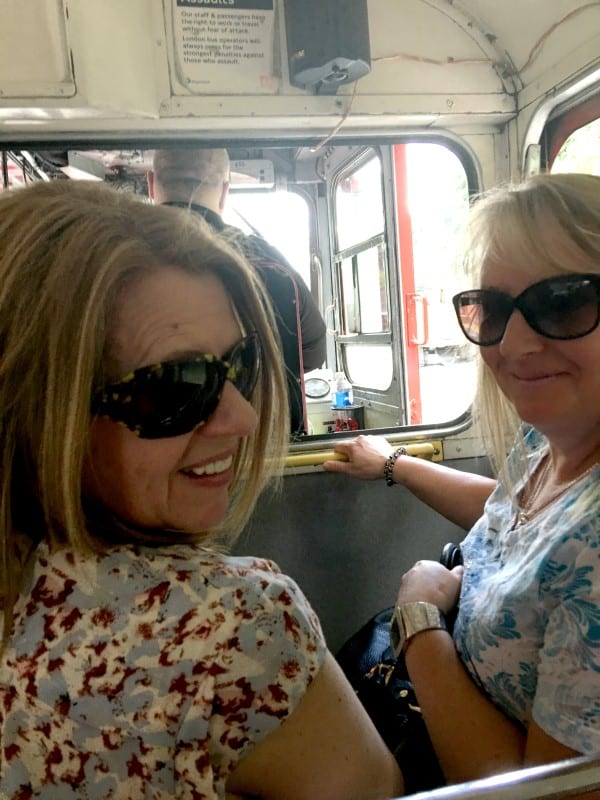 Here is Karen and Janet on our very noisy bus ride, because of this, try and get up on the second tier of the bus or sit at the back! I wasn't sure it was going to make it up the hills at times!!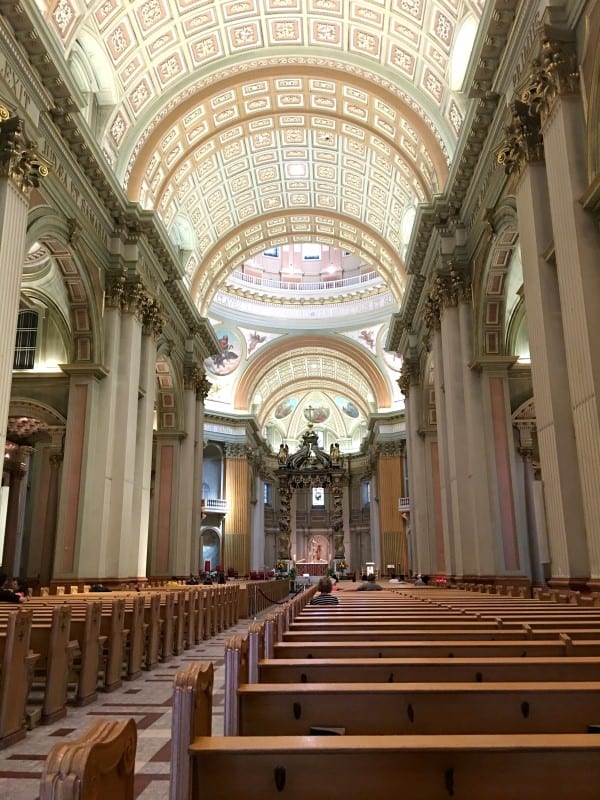 And now the interior of Mary, Queen of the World Cathedral or Cathedral of Marie-Reine-du-Monde. Another stunning basilica, I liked this one because it is so light and bright!!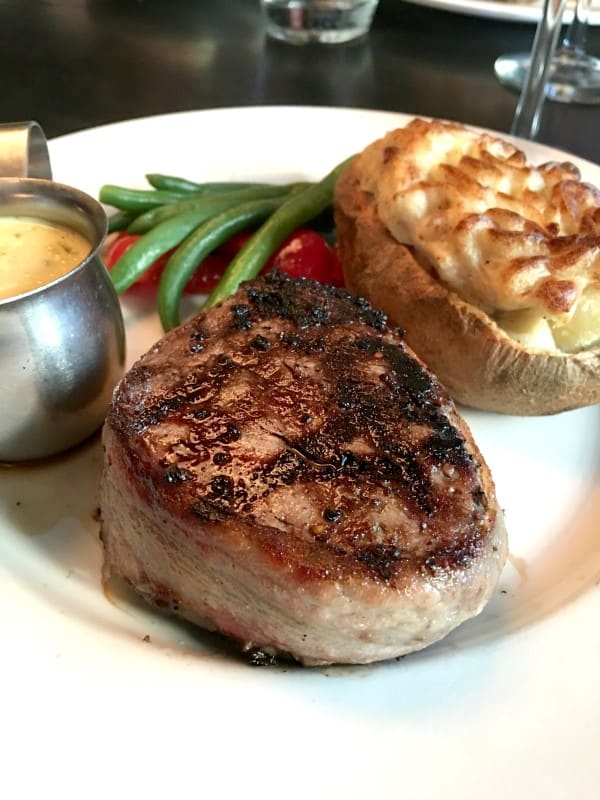 That night we dined at the incredible Keg Steakhouse and Bar, here is an entire POST dedicated to that astouding dinner. We had such a fabulous night that night for Trisha's birthday!
Old Montreal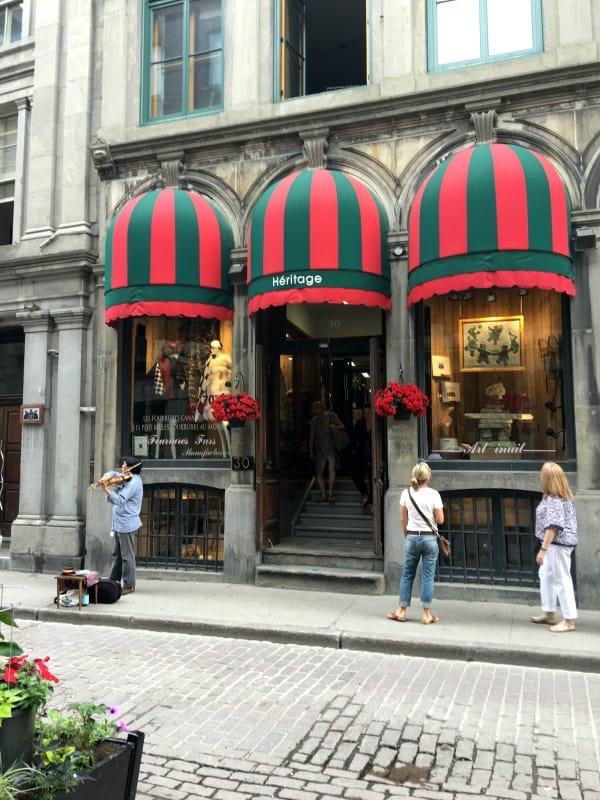 So many great shops to window shop at or pop into also. This shop came complete with live music! We ventured to Old Montreal a lot, this is were some of the great dining is. Wear comfortable shoes though as it is all cobblestone which are brutal to walk on in high heels or anthing that is not comfortable.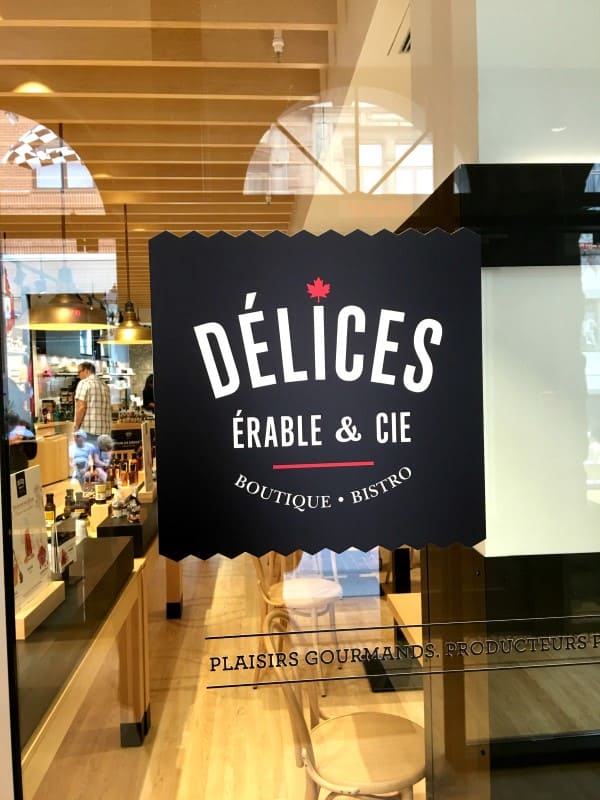 One of the shops that we popped into was this gorgeous maple syrup boutique and bistro. I purchased some lovely items to bring home as gifts! Maple syrup is a huge industry in Quebec and one that the many thousands of producers are very proud of.
Schwartz Deli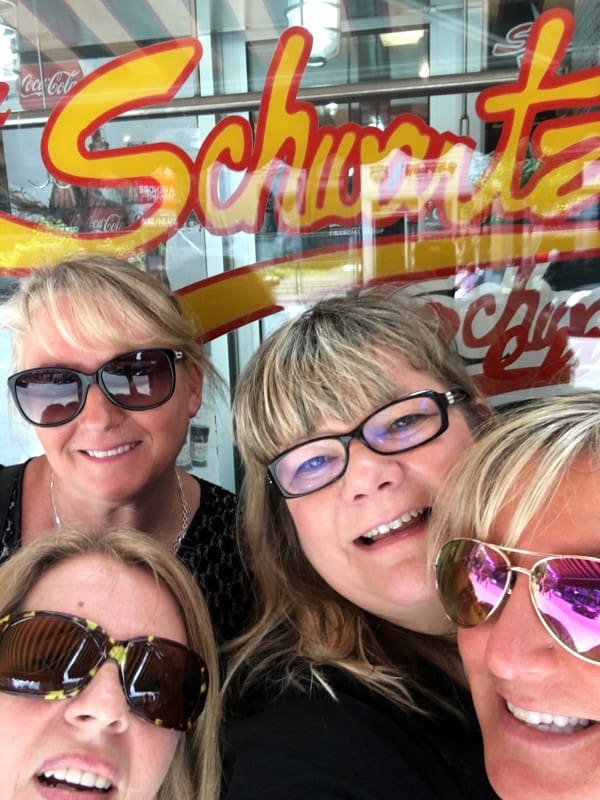 We are coming to the end of the post soon but there are three very important things to try while in Montreal, first off a smoked meat sandwich. For that we headed to the extremely famous, Schwartz Deli which is now owned by Celine Dion.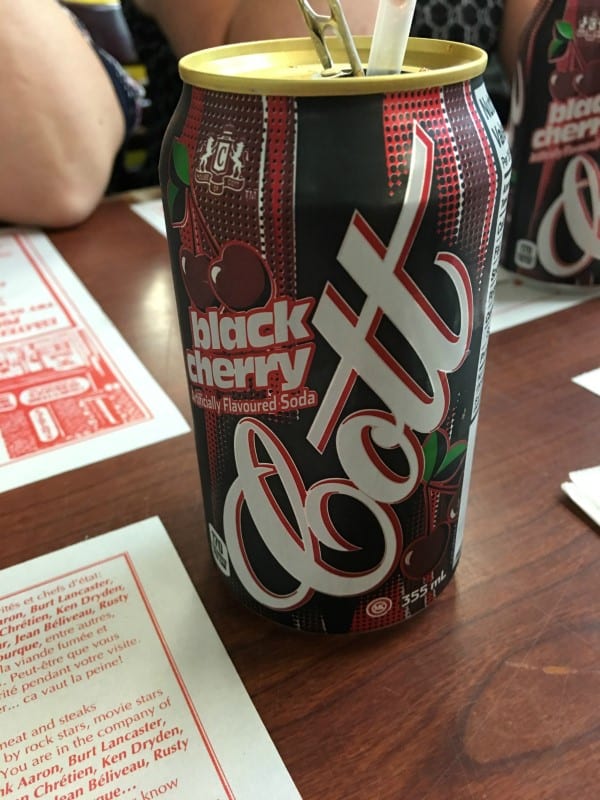 I had to try one of their black cherry soda, the waiter said it was a must with a smoked meat sandwich. Whom am I to agrue!!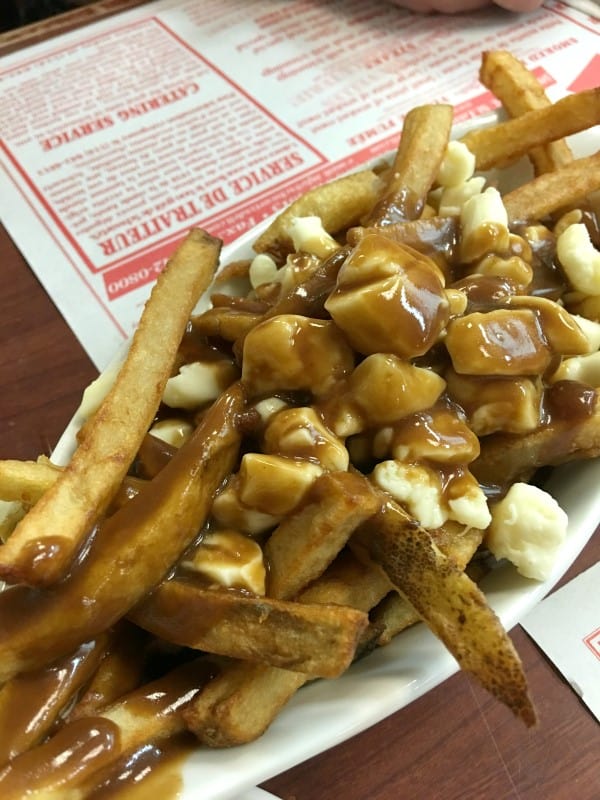 Besides smoked meat, the second must try is poutine. As a result, we were killing two birds with one stone in this place. Gotta love that cheese curd loaded, gravy smothered delicacy while in Montreal!!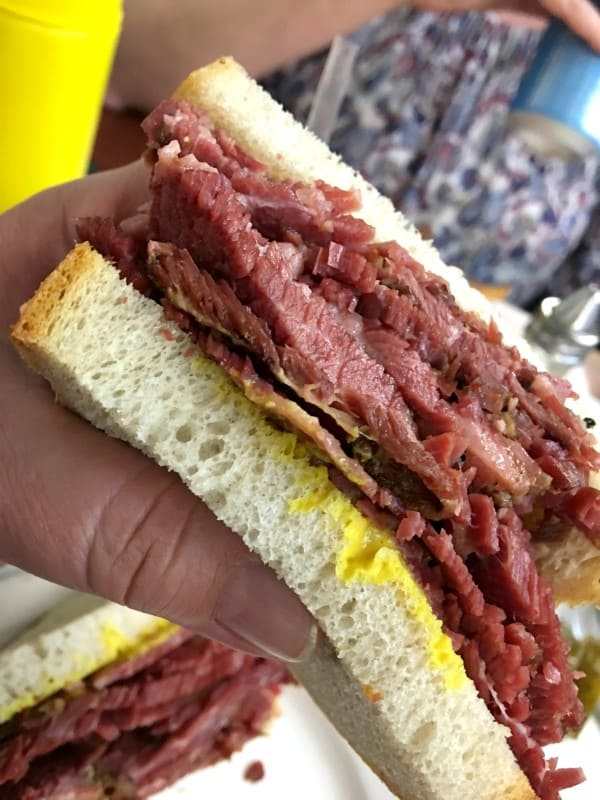 But this is what I was waiting for!! A wonderful smoked meat sandwich, I can say I have not had many of these in my lifetime. Drooling thinking back to this now!! In addition to this sandwich, we shared some amazing pickles and cole slaw!! Be prepared for a line up when you arrive, best time is later in the afternoon. The line went quickly though, they have it down to a science.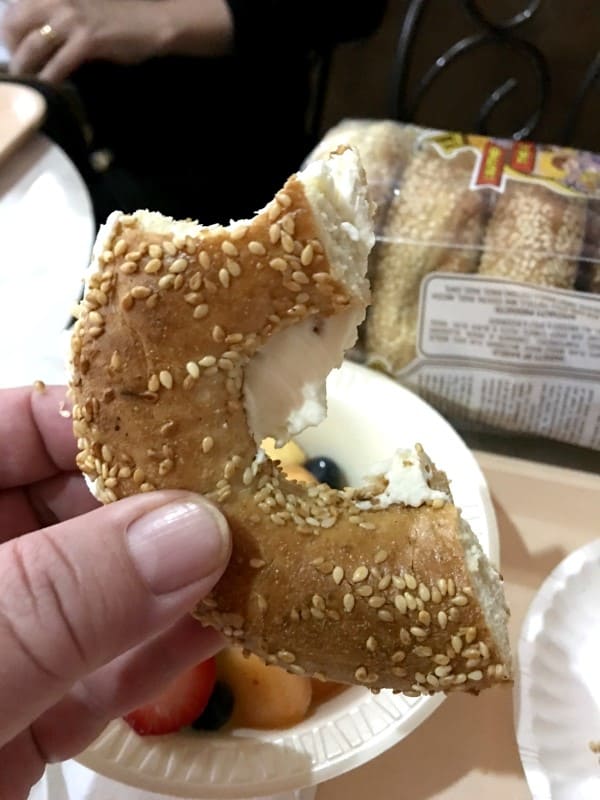 Most of all the the last morning had to include a bagel, the third thing on the list. Right below the hotel, at the train station where we arrived were many restaurants, delis, and markets. The perfect location to grab a bagel and take a bag home for the family.
Come to Montreal, enjoy the attractions, the food and all that the city has to off. We sure did and I can't wait to return with my family!!