Mouth Watering Mondays
I have seafood on the brain for this Mouth Watering Mondays post, tropical destinations in my head, sun and warmth but alas I look out to a very cold and snowy day. It is January in our cold clime but there is light at the end of the tunnel, 64 days until SPRING!!!! Yup that's it, just a couple short months and it is here. With all of this on my brain I started thinking of seafood. I always partake in the local fare when on holidays and that always included seafood so today I bring you an all seafood buffet, from lobster to clams, it is here for you to sink your eyes into. Add a little seafood into your life.
Cheers!!!
Imagine starting your day off with this, you would be empowered to take on the world!!! Or maybe just lie on the couch to digest. Either way you would be smiling!!! Lobster Eggs Benedict by The Bite House.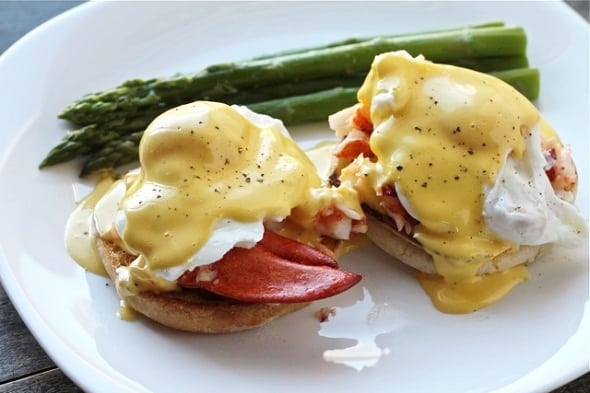 How about a little Spicy Shrimp Hand Roll by I Breath…….I'm Hungry…. to make you happy, happy, I know it would make me!!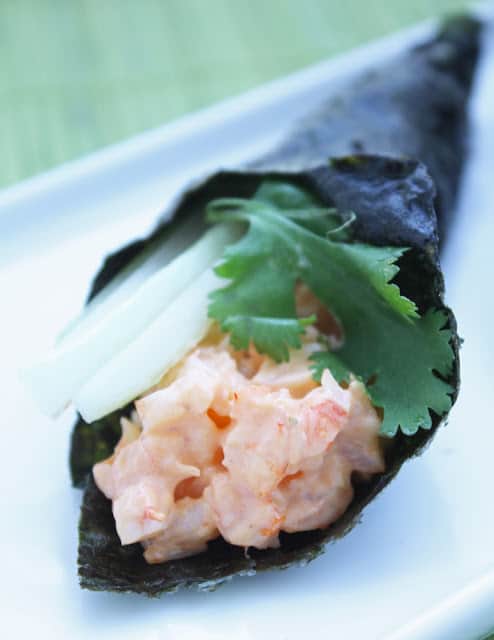 I loooooove Fried Calamari and Erinnish serves it up looking divine!! Light and crispy just how I like it!!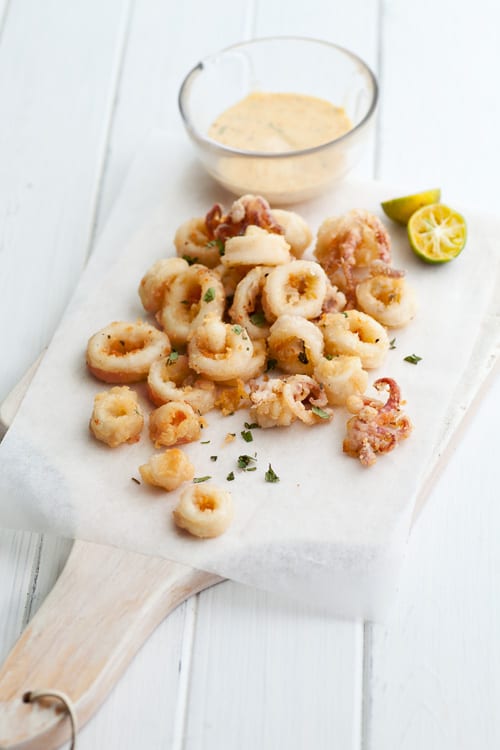 One of our favorites is clams with linguini but we almost always do it in a red sauce, fantastic, yes but this one made me drool and there is no tomato in sight!! Linguini with Clams by The Dog's Breakfast.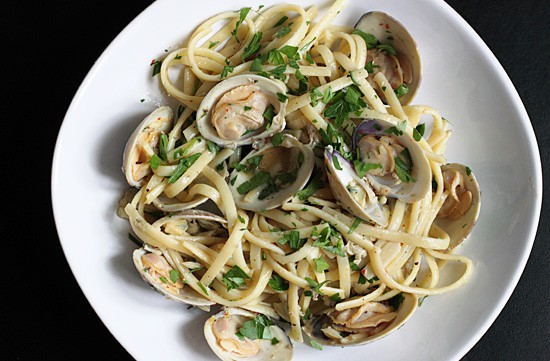 This is one of our all time favorites and we have made it many times and have had it in restaurants many times. We are always seeking out the perfect fish stew but Carina-forum hits it with this wonderful looking Cioppino.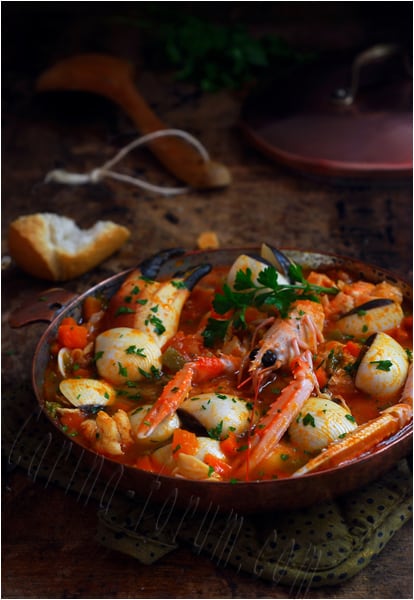 And lastly, mussels, oh mussels. They are such a wonderful shellfish that can take on so many flavors but my ultimate is when they are done in a cream sauce and served with pomme frites. La Buena Vida nailed it with their Mussels and Fries!! Right up my alley!!