This is one of my favorite salads I have ever made from scratch, so looking back to June of last year I had to share this with you again. If you like Italian antipasto, you will love this. Anitpasto Tortellini Salad is so full of wonderful flavors.
If you can't get the Epicure brand of dip mix, see what your grocery or specialty store has. Dip mixes are a great, easy way to add flavor to so many things rather than just dip.
Give this salad a try for your next gathering or for an easy weekday meal. Enjoy!!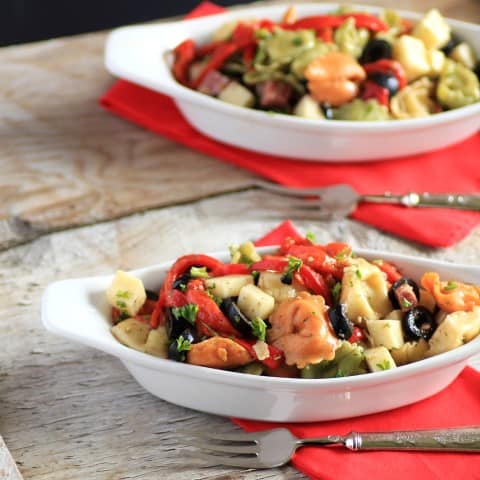 Get the recipe HERE!!