Mouth Watering Mondays – Apple Pecan Chicken Salad is up today. This one I actually did a Copycat version of a Wendy's salad. I love a big dinner salad with lots of crunch and flavors. This one was a huge hit and something I would make again and again!!
Look at all the delicious ingredients, apple, pecans, chicken, lettuce, blue cheese!!! Scrumptious, I could eat it all day long. I love the combination of cheese, nuts and fruit in a salad.
I came up with a really lovely dressing to pair with this salad. Filled with honey, Dijon mustard, pomegranate juice and more!! It just adds the right zing to this already very tasty salad.
Soon the BBQ will be put to rest and the crockpot will be pulled out but don't forget to make easy dinner salads to get that freshness into your meals.
Wendy's Copycat Apple Pecan Chicken Salad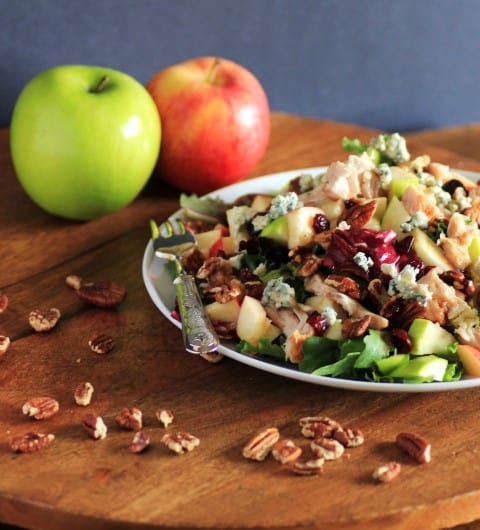 Come and click HERE for the recipe!! I also did two other great Wendy's Salads for you!!