It is Mouth Watering Mondays today and I bring you a gorgeous Beef Wine and Mushroom Soup from the archives. This is slowly and deliciously made in your slow cooker. I love recipes like this on a cold winter day. I look forward to them all day long. Tender beef, bacon, mushrooms and veggies all slowly cooked in a beef/wine stock. When the family rushes in from the cold you will have a great meal at the ready. This is fancy enough for any meal, great for a SundaySupper. With a small salad on the side and a crusty bun, you will get rave reviews!!
The recipe is a celebration of Boeuf Bourguignon but made so much simpler!! It is leaning more towards a soup than a stew. I love soup in any shape and size, it is not only good for your but good for your soul. Nothing make you feel better when you are sick than a bowl of delicious soup. The slow cooker makes it the easiest of all. Everyone will think you have slaved all day making this but it couldn't be easier!!
Beef, Wine and Mushroom Soup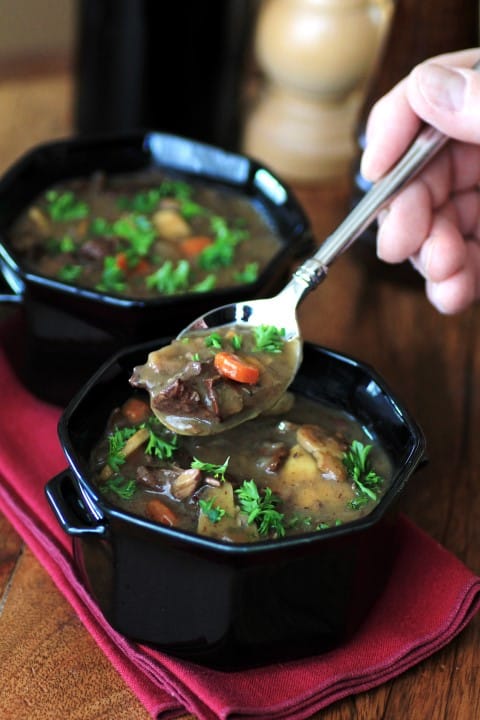 Click HERE for the recipe!!