Mouth Watering Mondays – Brick Chicken
It is a beautiful Monday here and I can't wait to get out and go for a nice walk. Sun is shining and my gardens are growing. A great way to get yourself outside is to cook on the BBQ! Last year at this time we enjoyed Brick Chicken and I thought I would pull that out of the archives again for you today.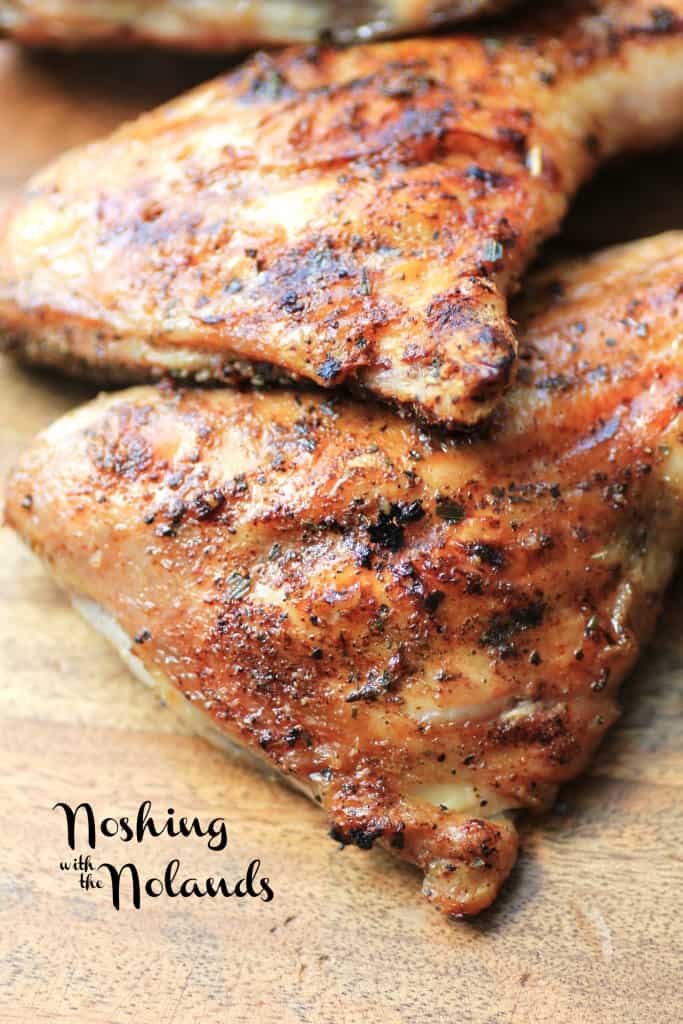 You can make this chicken too with simple spices and a brick wrapped in foil. Never heard of doing that? It is so easy and gives you juicy, evenly cooked chicken in no time. You have to give it a try. Just click HERE for the original post and recipe. You can spatchcock a whole chicken and use two bricks to cook the whole bird. To learn how to spatchcock a chicken come over to Martha Stewart, What is Spatchcocking for the full instructions.