Looking back to last year, I found this great recipe in the vault, Chicken, Fennel and Artichokes. I did this in my new Calphalon large saute pan that they had kindly sent to me, for review. The chicken turned out so delicious and the veggies had the perfect punch of flavor. It is a pretty spring dish also. Plus, it is a one pan meal, which I love.
Are you tired of the same old chicken dishes. Liven things up with this zesty recipe, your family will be impressed with this meal but don't tell them how easy it was to make. Let's just let that be our secret.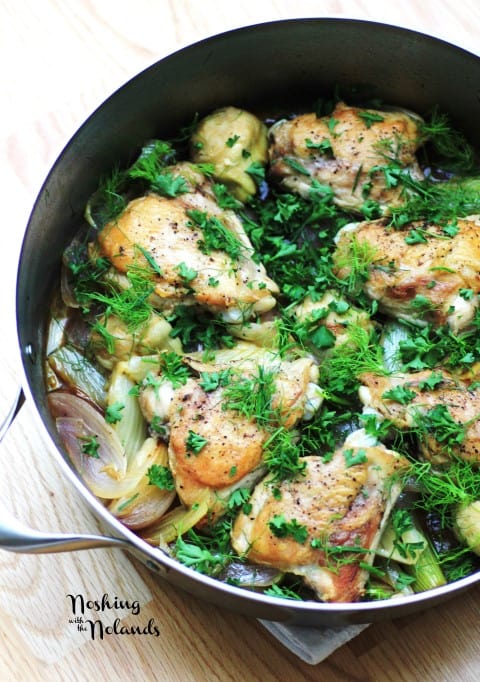 I love the crispy chicken and then the sauteed onions and fennel, served up with lots of fennel fronds and parsley. Bright spring flavors and color are offered in this Chicken, Fennel and Artichokes dish!! Come and see all the wonderful qualities of a great Calphalon pan and come on over here to get the RECIPE! Calphalon has a wide range of fantastic products. This saute pan has been used and used over the past year. It is our go to pan.