Chicken Mole Potato Skins
Today we look back at last May with these delicious Chicken Mole Potato Skins. These were so good, a meal in a potato!! I have to make them again as we all loved them!!
It is Monday again after a very busy weekend doing an all weekend garage sale. What a great feeling to be able to give our treasures to someone else to enjoy!! I had lots of pots and pans that I could no longer use because we have an induction cooktop, so I was happy to see those go to a new home.
It was a great success and the monies are already spent on new things for our new hose, hose, box to house it in, firepit, herb stand and more. The sun has been shining and plants have been growing, it is such a great time of the year!!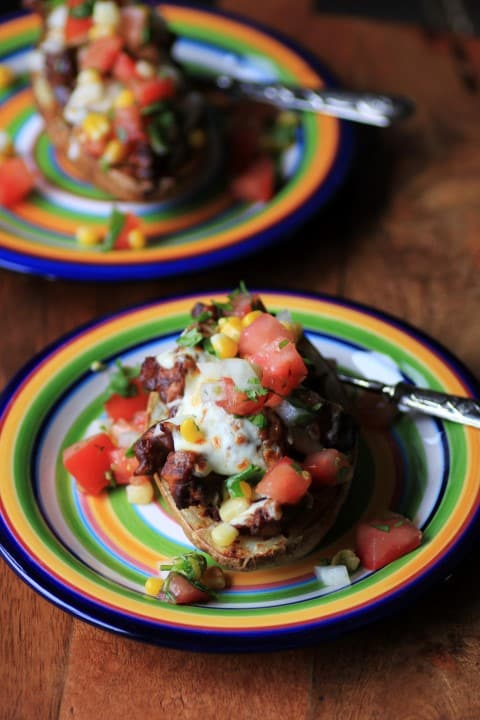 Click HERE for the recipe!!