Today for Mouth Watering Mondays, I have Chocolate Zucchini Bread for you but before that, here is a story for you!! Yesterday in our fine city of Calgary it was 25C and sunny. A gorgeous day, with maybe a hint of fall in the air but still with the summer heat. Not even 24 hours later………………………wait for it………………………….SNOW!! Can you stand it, well if you are from these parts you have to!! It is something that is not unusual. Probably for the most part from now on if rain is in the forecast it is in the form of the white stuff!! We will still have hot sunny days. Next weekend is suppose to be up in the 20'sC again.
All my zucchini had to be pulled out though in case it froze. So looking back at last year I came across this delicious Chocolate Zucchini Bread. This recipe is great, the bread is moist and rich and packed full of chocolate. I love zucchini but you wouldn't even know it was in there. It just adds the right moisture!! Kids will gobble this up and it makes a great treat for their lunch boxes or for after school TREAT!!
Chocolate Zucchini Bread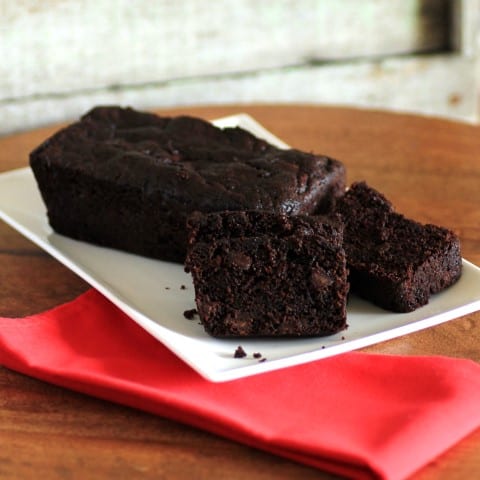 Click HERE for the recipe!!