Mouth Watering Mondays – Emmentaler-Gruyere Fondue, I love fondue at anytime of the year. Mmmm, melted delicious cheese in a pot with lots of fantastic ingredients to dip into it, who can resist?!! I located this in the archives from April of last year. Our daughter, Amber would have fondue once a week. She just adores it, but we keep it to a special occasion.
This recipe is from a great cookbook called, The Fondue Bible. I have tried a few recipes from this cookbook and all are very good but I have to say this traditional one is my favorite. I love that it is upped with the addition of roasted garlic. Just adds the perfect flavor to an already gorgeous fondue.
Mouth Watering Mondays – Emmentaler-Gruyere Fondue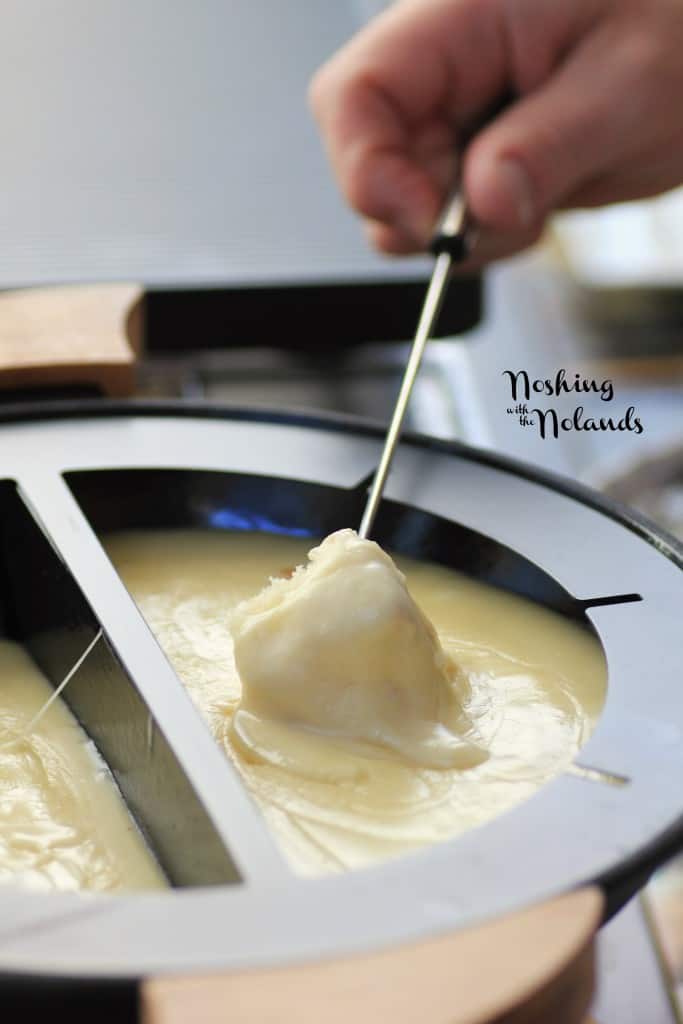 Fondue can be made into a party with very little fuss. I think along with a raclette it is a fun and easy way of entertaining. We have had some great conversations over a fondue pot. There is something about cooking and serving your food on your own that accentuate conversations. Grab yourself an inexpensive fondue pot, you will be surprised how many times you pull it out. Come back to a retro way of having a dinner party and have some fun!!
For the complete recipe and the cookbook review come on over to the original post HERE!