Mouth Watering Mondays – Grilled Wild Scallops
Monday has come around again. Rainy weekend here, typical for June. Still hubs was out on the BBQ!! We love the BBQ and smoker and have them going all summer long. From the archives of last year I pulled out these Grilled Wild Scallops. I served them on a bed of avocado puree and they were fabulous. Little wild scallops are tender, juicy, flavorful and sweet compared to the larger ones that you see. I located these in our local organic store. You pay more, yes, but you only need a few each as a starter or appetizer. A couple accompanying a grilled steak would be marvelous too.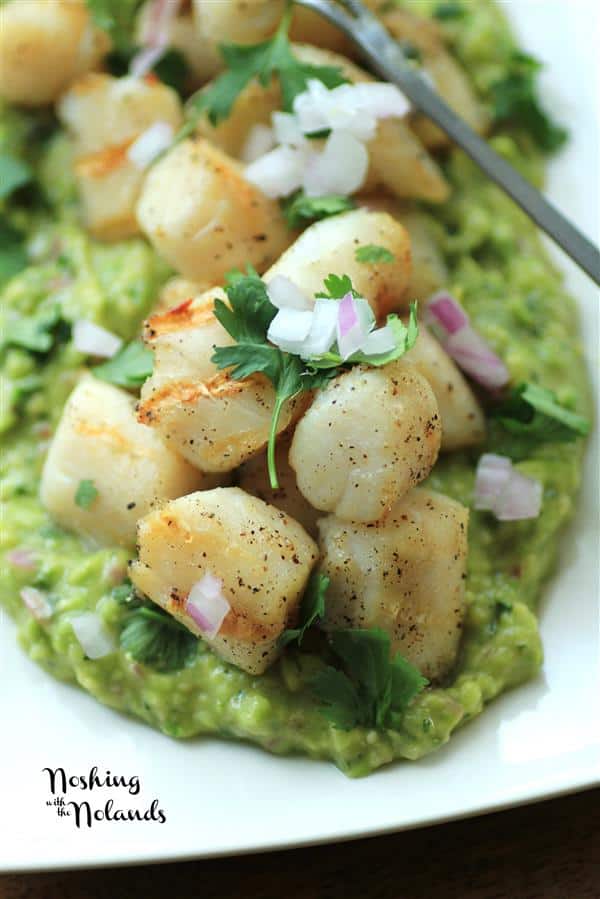 These mild tasting, bite sized morsels will please any seafood lover. Hunt some down today at your local market and enjoy!!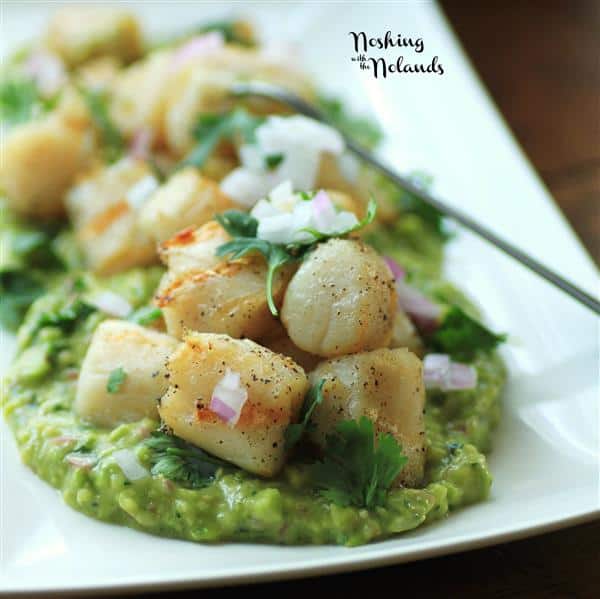 With or without the puree these little scallops can be enjoyed by many, we did ours on a grill pan, come on over to the original to see. Click HERE for the recipe to make today!