Mouth Watering Mondays – Loaded Mashed Potatoes
I know it is not Monday, but Tuesday, but yesterday I was sharing a post from Real Housemoms that was timed to go up on Monday. I am sure you will forgive me for being a day late with my Mouth Watering Mondays, won't you? Today I have Loaded Mashed Potatoes from the vault. This recipe originally title Boston Market Copycat Loaded Mashed Potatoes is a killer of a dish. Great for BBQ steaks, chicken, pork or even fish.
The recipe is made with bacon, butter, cream, chives, cheese, yup, a masterpiece of deliciousness! Something that you would be happy to serve to company with a big BBQ this summer. A great dish that can be made ahead of time also. Then just popped into a low oven or microwave and heated through. Add the toppings and serve at once.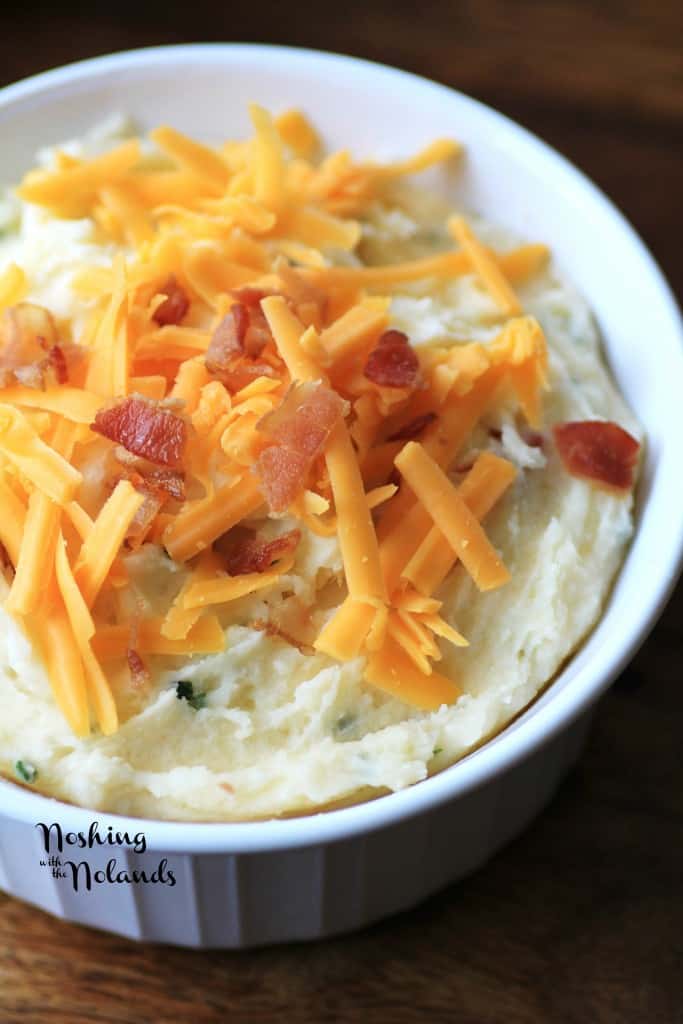 I did a series of Boston Market Copycat recipes for AllFreeCopycatRecipes and then this one I added to my site here. Come over to the original post for the RECIPE!