It is Monday after an amazing four days in Chicago, I am blessed to have such great friends. We had a fantastic adventure eating our way through Chicago. Have to say I am a little tired today but not bad!!
I went through last year at this time and pulled this great recipe. With the weather brighter and warmer you will want to sit out back and enjoy a nice cool beverage, like this Mandarin Chai Iced Tea. This one fits the bill, it is sweetened with Truvia made with Stevia to give you all that great sweetness but none of the calories of sugar!!
There are a lot of sweeteners on the market now. Is this good? You bet!!! For the consumer there is nothing better than choices, plus it keeps prices down. Sweeteners can totally replace sugar and this is a great alternative for diabetics and people watching their calorie intake.
Truvia is a calorie-free sweetener from the Stevia Leaf. This is a plant that originates from South America, a natural sweetener with no caloric intake. Pretty much a miracle plant??? I am slowly introducing Stevia into my recipes, seeing where the best fit for it is. It does have a slightly different taste than sugar but in most recipes you would never know. Certainly in something like an iced tea I prefer it. So today I give you a gorgeous and super easy iced tea that you can have made in a matter of minutes. The longest time will be to boil the kettle. ENJOY!!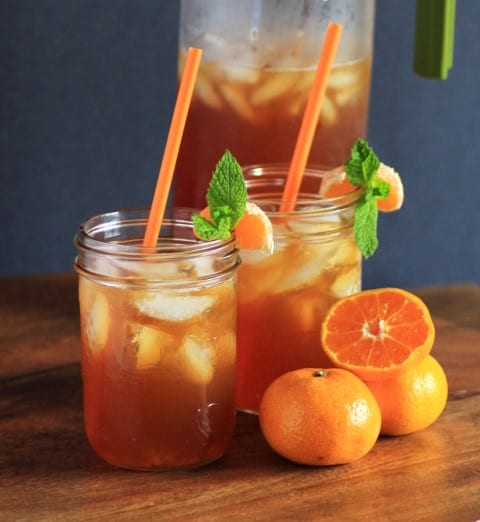 Click HERE for the recipe!!