It is Monday, today we have Mini Griddle Cakes for Back to School for you from the archives. I am on the run with a bunch of kids but in the back of my mind is that school will be starting again soon. Time to think about that dreaded lunch box to fill with something enticing that your children will like. My daughter is pretty easy to please but she likes variety in her lunchbox. She also has braces and finds sandwiches impossibly hard to eat but she has never been a huge lover of them to begin with. Mini Griddle Cakes for Back to School gives her a great alternative to that boring sandwich.
Packed in a small container with apple butter, jam or yogurt for dipping. This will give your kids something to be excited about for lunch. The older ones can warm them up but at room temperature they are great too!! My daughter has always liked more of a "picnic" than one thing to eat for lunch. Cut up fruit would go fabulously with these. They can dunk, dip, grab and munch their way through lunch!!!
You can make up a batch of these and freeze them in lunch portions. They will be defrosted in time for lunch in their lunchbox!!
Mini Griddle Cakes for Back to School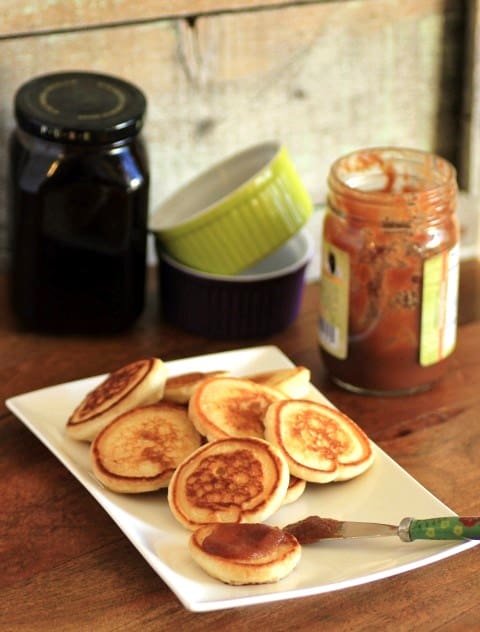 Click HERE for the Mini Griddle Cakes for Back to School recipe!!