Mouth Watering Mondays – Mini Lemon Spring Bundts. I love the taste of lemon for spring and these Mini Lemon Spring Bundts fit the bill for me for a lovely dessert. Bundts are so easy, invest in a pan or two, they won't let you down for a quick and easy cake that will take you from morning brunch to evening dessert and even a snack with coffee in between.
The fresh lemon taste fills you with thoughts of spring. A simple dusting of confectioner's sugar or a lovely little glaze is all these little bundts need. These little bundts are like letting the sunshine in!! Enjoy them with your family or friends soon!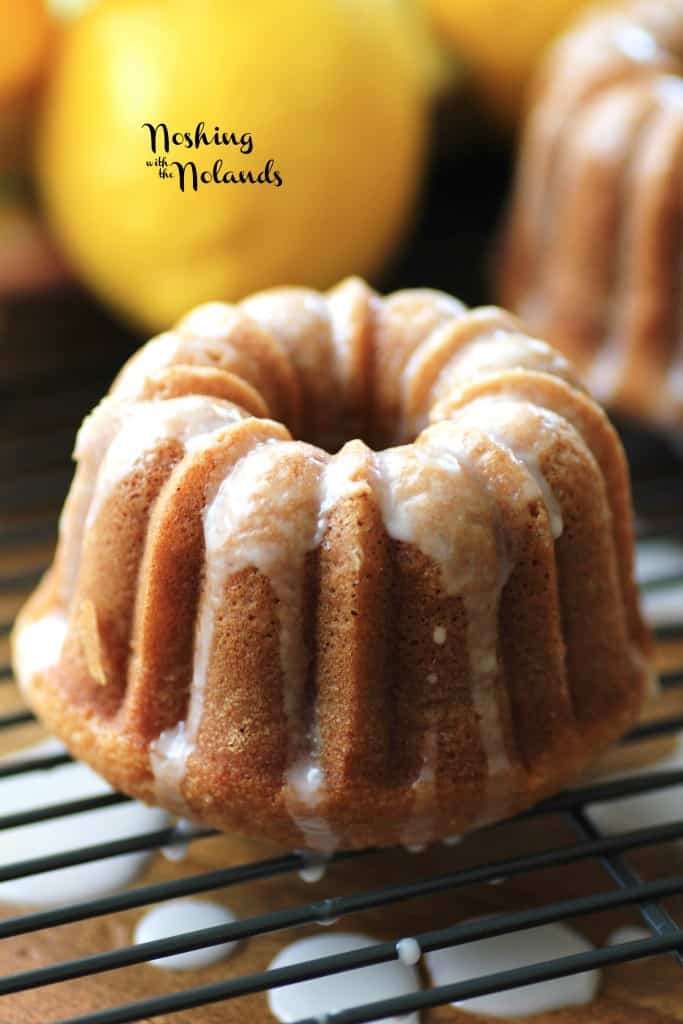 Come on over HERE for the recipe!! The recipe was enough for six mini bundts but also allowed for six pretty muffins or you could make one larger bundt with this recipe. Don't you just love the pretty muffin holders. You can pick those up at any craft store now plus I see them in other stores too from time to time. They make the prettiest of cupcakes even without any icing!!