We are nestled right here between Christmas and New Year's for this Mouth Watering Monday. I haven't done one of these for awhile because I have just been too busy showing you all the wonderful things for Christmas. Today we look back in the archives to this time last year, almost exactly to the date! Last year I shared with you Quinoa-Stuffed Peppers that were from a fabulous cookbook called Easy Everyday Gluten Free Cooking.
These are the perfect dinner to lighten things up after all the indugences over the holidays. You can use turkey or chicken but if you are tired of that go to an extra lean beef and you will be loving how delicious these are. They are a big punch of healthy and gluten free too!! They are loaded with lots of fresh ingredients and have a delicious smothering of swiss cheese on top.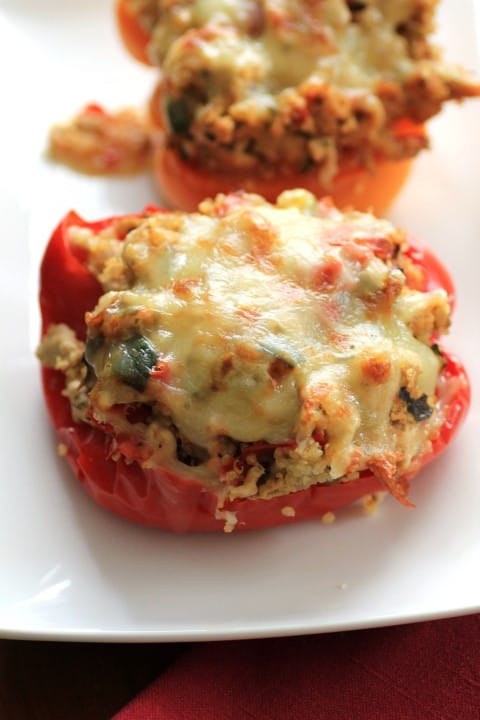 I love sweet stuffed peppers but sometimes they can be too heavy with a sausage stuffing. These are nice and light!! Served up with a big fresh salad, you will have dinner on the table in no time and a delicious one to boot!!
Come on over HERE to get this fabulous recipe and learn more about this great gluten free cookbook.