Mouth Watering Mondays is here again!! Today I looked way back in the archives to two years ago for this post on a great Salad Kit for Back to School!! It is one lunch idea that I have loved to give Amber for going back to school. I have to admit I am really good at the beginning of the year but tend to fizzle out at the end for creative lunch ideas. So hopefully this list will help you go all school year long!!
Summer is quickly winding down and we all have to think of back to school this week if you haven't already started!! For that I have to start my long list of school supplies, new clothes, backpacks, lunch boxes and of course lunch box ideas. This Salad Kit for Back To School has fantastic little compartments. You can fill them with so many great ingredients. I came up with 20 salad kit ideas for you. You can buy one for your kids and one for yourself!!! You can all then have a great healthy lunch that can be changed up day after day!!
Some days you may want to eliminate the greens and opt for something a little naughty like nachos. Well, I have ideas like that for you too!!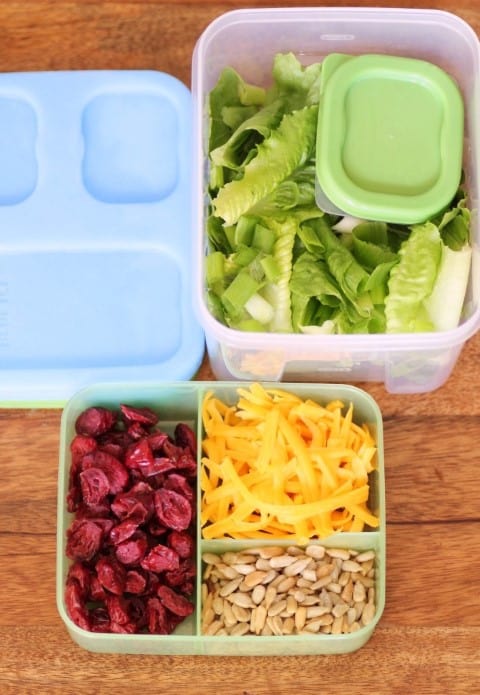 For the full post and 20 salad kit lunch box ideas click HERE!!