Mouth Watering Mondays – Slow Cooker Beef Stroganoff. It is another Monday and beautiful here in Southern Alberta. We have had the best winter but I know many in the east have not and are under a thick blanket of snow and freezing temperatures. On a snowy cold day there is nothing better than coming home and having dinner awaiting you in a slow cooker. Mouth Watering Mondays – Slow Cooker Beef Stroganoff will take away those winter blues and give you a satisfying and comforting meal.
Pulling out that slow cooker is not only satisfying but it gives you so many meal options. Most recipes have little cleanup and makes enough to feed a whole family easily. Plus you get the added bonus of your whole house smelling delicious with the wonderful aromas coming from your crockpot and wafting through your home. It makes even the coldest day more beareable.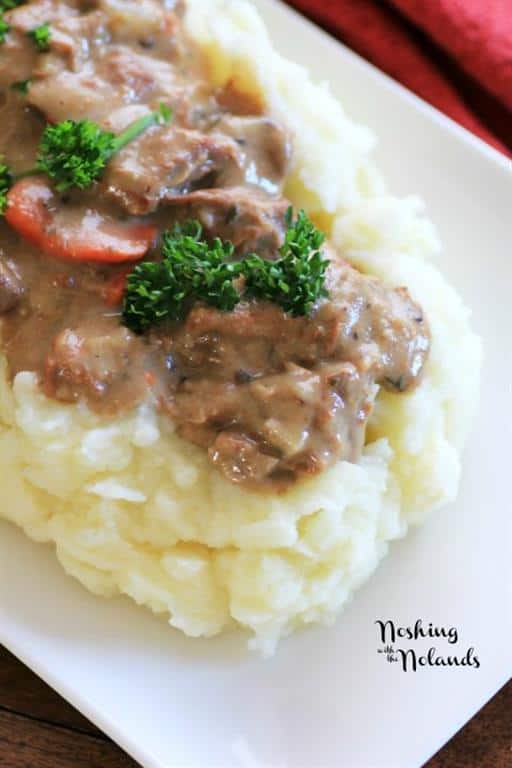 Beef, mushroom, carrots, with the added creaminess of sour cream and richness from beef broth and wine make this a memorable meal. You will get rave reviews from your family. I know I sure did. Come HERE for the recipe!