Mouth-Watering Mondays – Strawberry Cheesecake
Monday again and a bit cloudy after a very hot and gorgeous weekend here in Calgary. Soon it will be Canada Day here so out of the vault I pulled this Strawberry Cheesecake. I don't like a really heavy cheesecake. This one that I made for you is light as air. The trick is to bake it low and slow and to fold in egg whites, giving it almost a mousse texture.
The recipe is easy if you just follow the steps. The homemade strawberry sauce is magnificent. The whole cheesecake is picture-perfect for your Canada Day celebration!!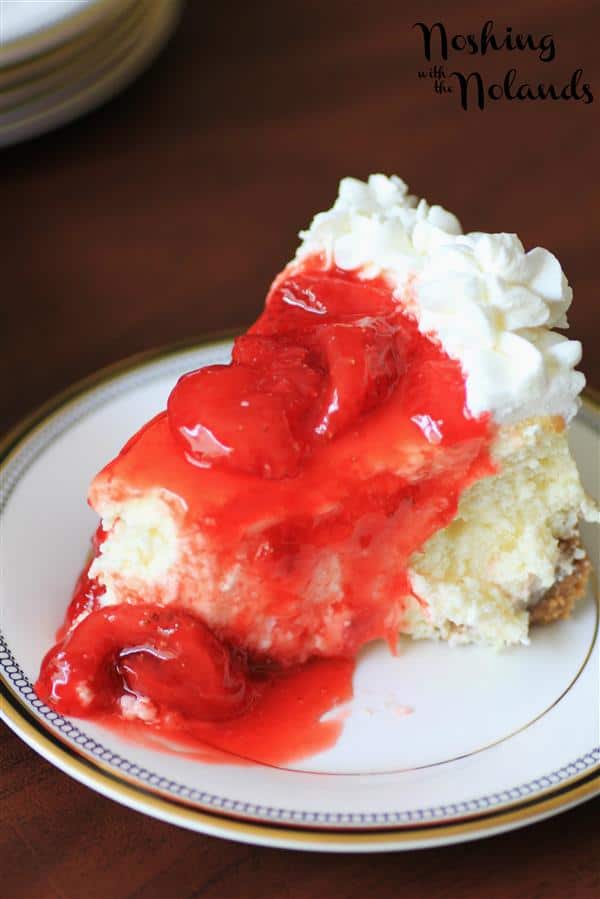 This gives you the total satisfaction of a mile-high cheesecake without the aftermath of feeling like you ate a brick of cheese.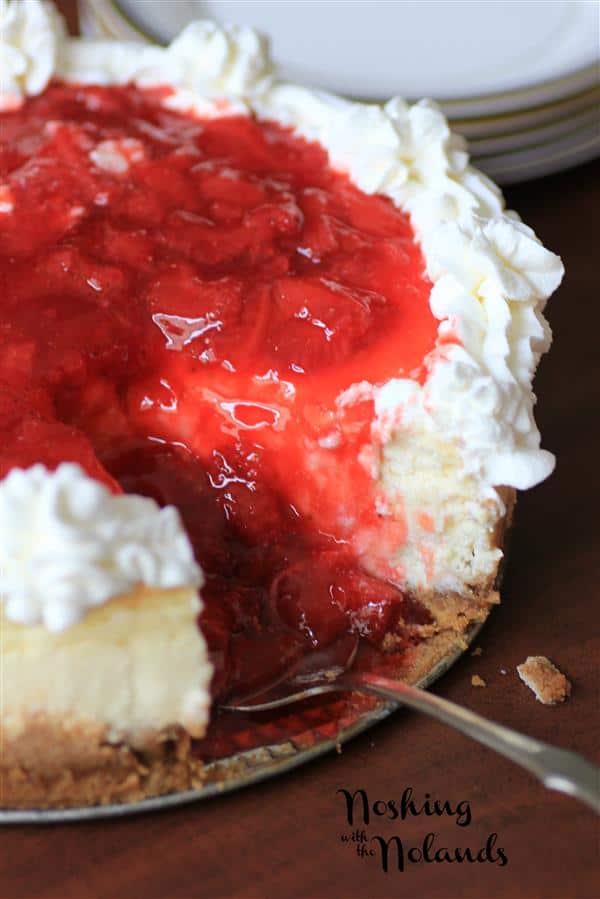 An avalanche of strawberry sauce!! This is such a great cheesecake and you will want to make it again and again with other berry toppings for the summer. Mmmm, think of a fresh blueberry topping!!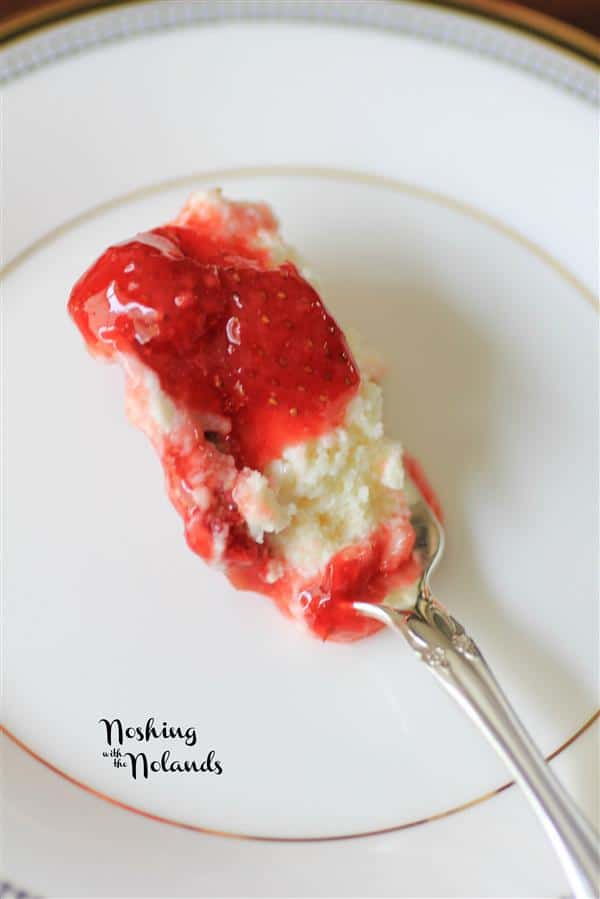 To get the RECIPE just click back to last year at this time. I posted this for Canada Day on the 1st. HAPPY CANADA DAY EVERYONE!!!