Mouth Watering Mondays – Turkey Chili Nachos. Spring is really here and the weather is bright and sunny. I have wine making (for my first time) for summer and seedlings starting to sprout indoors. I raked out the garden this past week and let escape all that is alive under the leaves and mulch. I am thrilled to see my strawberries are back that I planted newly at this house last summer. A small cherry bush is showing promise that was new also. Some of the others still need a little time. We can easily still have snow at this time of year and there was a small dusting on the grass the other day. Our days though are bright, warm and sunny. Perfect for walking in the neighborhood and seeing everything else come alive.
I look back today in the vault of recipes that I have now collected here over the past three years and decided to share with you a recipe that we make on vacation. Turkey Chili Nachos are a lightened up version from the beef but have so much flavor. We all love hungrily, munching down on a big platter of these.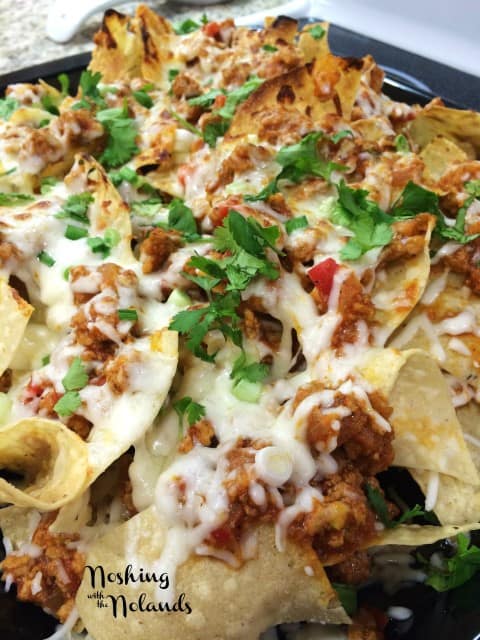 Come on over HERE for the recipe.