We have been having a great summer here weather wise, hot, hot, hot and dry. Well maybe a little too dry!! I think the plants are about 2-3 weeks ahead of time but not my zucchini where I don't even have one yet?? Oh well the weather changed last night and we got a down pour of rain, a really good down pour!! I love when it rains like that, there is always the threat of hail but it was very small last night, thank God. I started this morning going through the archives and came across this awesome Whipped Cream Layer Cake to share with you today. I hope you enjoy it as much as I did making it for you!!
Whipped Cream Berry Layer Cake just screams summer. Layers and layers of freshly whipped cream with luscious in season berries is a fabulous treat for the summer time. This may look complicated but it really is an easy recipe. Whip up two layer cakes and put them in the freezer ahead of time. That is half the battle there.
The event was last year when I was invited by The Dairy Farmers of Canada to participate in The Great Cream Challenge. This month was a seasonal fruits challenge. Of course there had to be whipped cream and in my mind lots of it!!! Layers of it!! Then I pictured a chocolate layer. I have never done anything with Nutella before and decided to try this!! Oh my amazing!!! That Nutella and whipped cream layer sealed it for a heavenly cake!!
Whipped Cream Layer Cake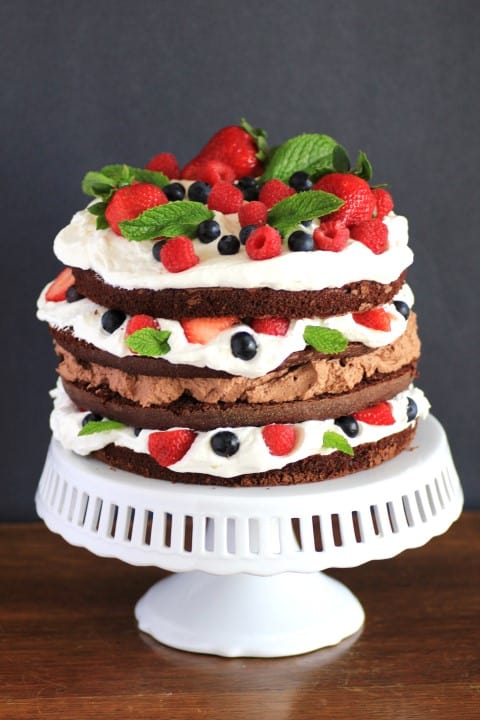 Click HERE for the recipe!!