Mucho Burrito's La Taqueria Trio
I did a blog post on Much Burrito awhile ago. A new location had opened in our neighborhood and Amber and myself went over to check it out. We had a delicious lunch and I was just recently invited back to try their Mucho Burrito's La Taqueria Trio. It has become a very busy little restaurant, the reason being is that it has great food. Made fresh and to order!!
Therefore, I went in again to get my taco trio for takeout as we have eaten in the restaurant a few times now. The service is always friendly and helpful. On this occasion I met the owner who was very gracious. I snapped a few pics and off I went home with my tacos. This is a great meal for anyone who is hungry. I superb variety of flavors!!
Amber and I split this lunch and it was more than enough for the both of us but I am sure I could have done it myself if I was coerced even slightly. Here was our delicious lunch!! Go and grab one for yourself, this is a limited time offer as it will only be available until May 3rd!! ENJOY!!
The Trio
The Mango Steak Tango was the spiciest of the three and had some great flavors!! It has grilled steak, green mango slaw, spicy aioli drizzle.
The Guacagrilled Pineapple Carnitas had sweet heat with the grilled pineapple. It was stuffed with slow roasted pork, adobo mole sauce, grilled pineapple, red cabbage, guacamole and onion chips. Oh those onion chips were good!!
Fiery Chicken Chorizo Fiesta burst with a wonderful grilled chicken flavor and had grilled chicken, chorizo crumble, coleslaw, habanero fig spread, guacamole and sour cream.
At our location you had the choice of corn or flour tortillas. I am not a fan of corn tortillas but they are a good gluten free alternative.
Plus, all three tacos were fabulous. Would I have this again, YES in a heart beat. Delicious!!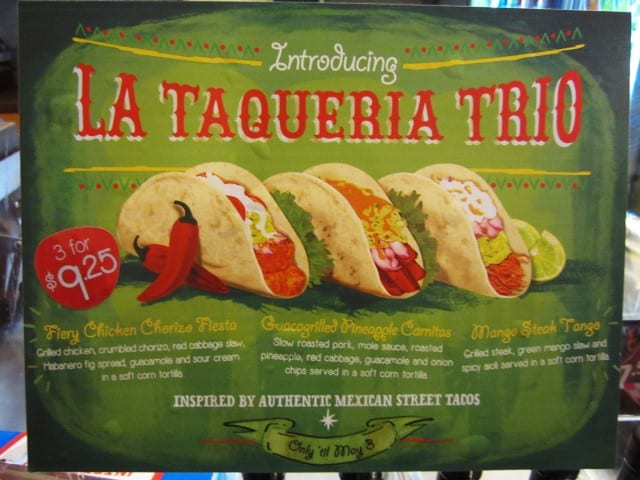 Everything is made to order!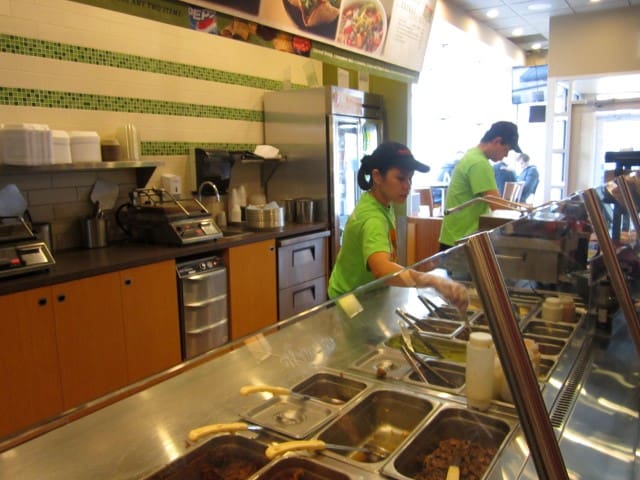 Also, the trio comes with standard toppings.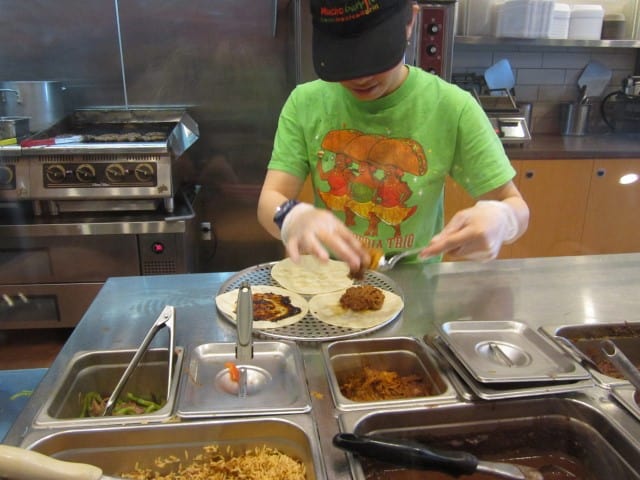 In addition, you could change it up if you wanted but they were perfect as they were.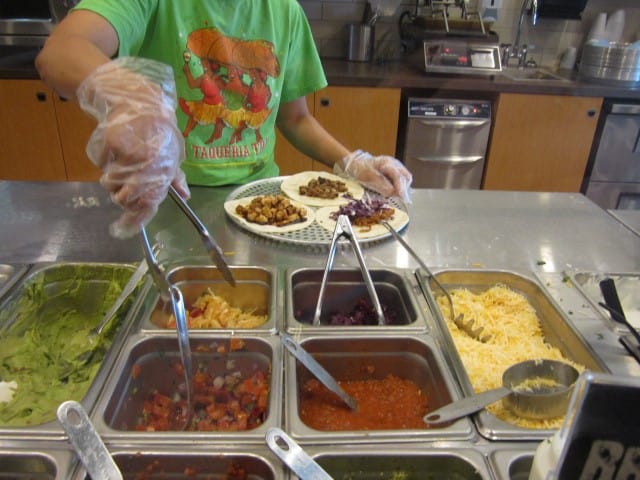 A great take out meal, that was thoroughly enjoyed!!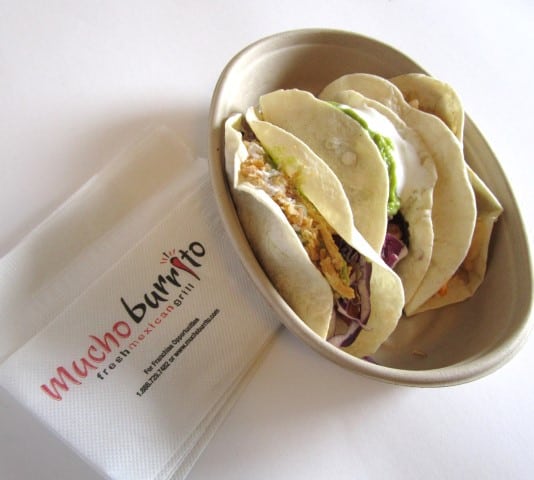 Check out their site at muchoburrito.com or better yet find a location near you!!